Looking to play slots with 15,625 paylines?
15625-payline slots are a type of megaways slot game that features reels holding varying numbers of symbols. 15,625 paylines come with six reels, free spins, bonus symbols, bonus games, and a maximum of 15,625 possible winning combinations. They offer big winnings given the number of winning ways.
Get more information about the casinos and best slots that offer these wins by reading our review below.
Best 15625-Payline Slots
The best slot games with 15625 win lines are provided by software operators like Blueprint Gaming which is recognized by the Malta Gaming Authority and licensed and regulated in Great Britain by the Gambling Commission under a legitimate account number.
Paylines are one of many slot game features, you can also read our full slot machine features guide where we go into detail on the various types of features, how to trigger them and how to land wins.
Join the fun by playing any of our recommended casino slot games below:
Eye of Horus Megaways Slot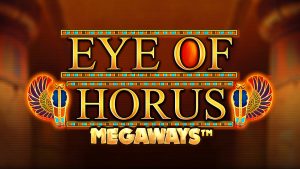 Eye of Horus Megaways Slot is an exciting game with unique features and 15,625 ways to win. Running on the Megaways engine provides plenty of win combinations.
Based on the ancient Egypt theme, this game displays the Eye of Horus, Scarab Beetle, Anubis and Eagle symbols.
Unravel the game's various secrets, strange symbols, and forgotten treasures with this game's 95.49% RTP and more with our Eye of Horus Review.
Gods of Olympus Megaways Slot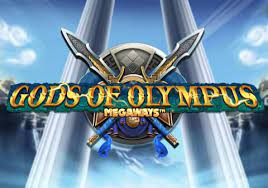 This Blueprint Gaming Megaways slot utilises the Big Time Gaming game mechanic. You may play from 10p to £10 per spin on all platforms, with 6 reels and up to 15,625 ways to win. It has four epic free spins features with wild multipliers up to 625x, and random Power Spins modifiers.
Gods of Olympus is an exhilarating slot with lots of win lines and bonus features.
Legacy of Ra Megaways Slot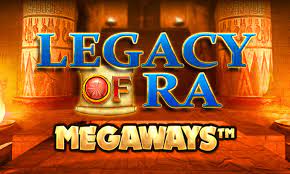 With 6 reels and up to 15,625 ways to win, this game will transport you to ancient Egypt like never before.
The Free Spins feature highlights this high-variance game, and you can start with up to 50 free spins. A symbol is picked at random to become the special expanding symbol, which then pays scatter style for even bigger wins – with limitless retriggers, you could earn 50,000 times your stake.
How to Win on 15625-Payline Slots
Several 15625-line games have unique configurations, such as the following:
Up to seven symbols can be found on reels 1 and 6, while up to six symbols can be found on reels 2 through 5.
Some have a horizontal row above reels 2 through 5. Symbols enter the grid sideways rather than vertically in this particular row.
These layouts may differ from the usual grids, but the winning strategies are pretty much the same: land identical symbols on active pay lines.
What is a 15625-Payline Slot?
The 15,625 payline slots are slot games with the Megaways Engine. This is the only way it's possible to have this many winning combinations. These games offer an incredible number of lines and ways to win. The slot machines and casino games with 15,625 win lines have 6 reels.
In 2016, Big Time Gaming (BTG) introduced Dragon Born, their first Megaways slot.This game offered a really novel format to the casino gaming world, shifting reels and a wide variety of winning ways. BTG has continued to build its own Megaways slots and give a license of the Megaways engine to other developers.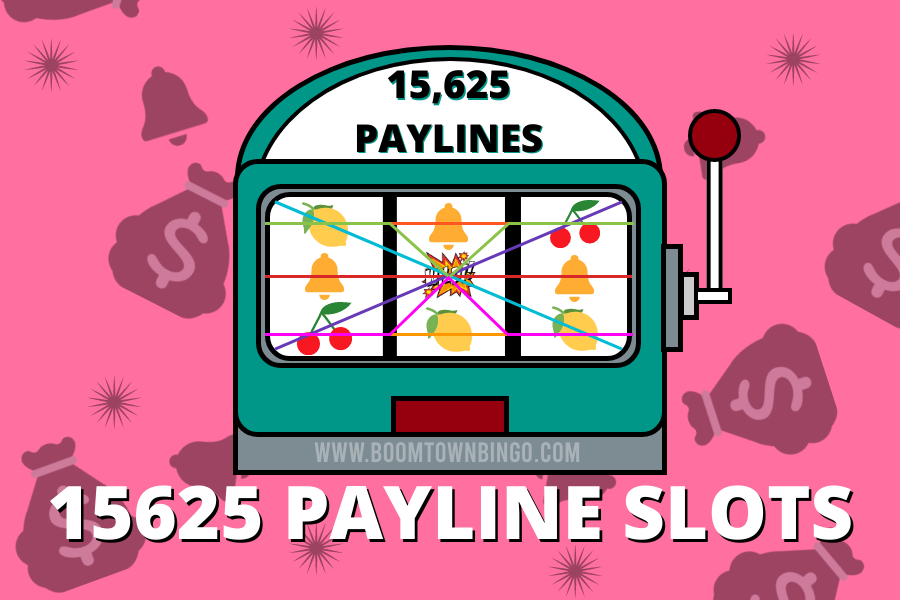 One variation of these slots is the selection of 15625-megaways slot machines which differ from other slot machines in that they have reels with various quantities of symbols.
For example, symbols in a six-reel reel game could contain anything from two to seven characters. There are plenty of ways to land wins and also get onto the exciting bonuses.
Popular Questions
How Does a 15625-Payline Slot Work?
If you've been playing slot games for any length of time, you're probably sick of seeing 5×3 and 6×3 grids. In this aspect, 15625-payline slot machines bring something fresh to the table.
While they have six reels like some multi-payline casino games, each spin has a variable reel size. This engine is unlike the static 5×3 and 6×3 grids seen throughout the gaming industry.
Because of the slot's rotating reels, the chances of landing winning combinations vary from one round to the next. One spin could have 64 ways to win, and the next could have 15,625 ways to win.
How to Calculate the Number of Ways to Win on 15625-line Slots Spin?
These games include a counter that displays the number of ways you have in each round. However, multiplying the spaces in each reel can also determine the number of winning possibilities.
Consider the following scenario:
There are two symbols on reel one.
There are three symbols on Reel 2.
There are four symbols on reel three.
There are six symbols on reel four.
There are seven symbols on reel 5.
There are five symbols on Reel 6.
2 × 3 x 4 x 6 x 7 x 5 = 5,040 possible combinations
Where to Play 15625-Paylines Slots?
Video slot games with 15,625 paylines are not that hard to find. You can spin them on demo mode or play for real money at an online casino site using your desktop PC or laptop. You can also play on the go using iOS or Android mobile devices.
You can choose an online gambling website from one of the following to play casino slots with 15625 win lines:
Note that these casinos take underage gambling as an offence. Please play responsibly.
15625-Payline Slot Features
15625-line slot games are already distinct from payline games due to their format. They do, however, have other qualities and bonuses that add to the excitement.
Cascading Reels
Paying symbols disappear when the reels cascade, allowing symbols from above to fall into their place.
This process allows you to keep forming new wins. Consecutive payouts on cascading reels can sometimes be the key to unlocking more options.
Wild Symbol
Except for Scatter and Bonus symbols, you can use the Wild symbol to replace any other symbol. In some 15625 Megaways slot games, Wild symbols can only appear on reels 2 through 6.
Free Spins Feature
This bonus feature is usually triggered when you land Scatter symbols on adjacent reels.
You will then have free spins that will give you the chance to spin without risking anything and increase the value multiplied by your total bet should you win during the round.
Bonus Game
Apart from the free spins bonus, you may also find a slot game with a bonus round to play a mini-game and whatnot. Find several slot features and bonuses.
Jackpot Feature
This feature allows you to have a go at the maximum win a video slot has to offer. There's a number of jackpot types, with one of the most sought-after being progressive wins. These slots provide growing pots that can reach millions.
Summary
15625-megaways slots include a unique combination of features, varying reels, and multiple ways to win. Players are drawn to these games for a variety of reasons.
Each player's stake is worth it since these casino slot games have more winning combinations, a unique configuration, and unpredictable spins.
Play your favourite 15625-line slots now and land bonus icons to win real money jackpot payouts! Also, find free slots with features, you can try out a slot game's features using the free play.
All Winning Combination Slot Machine Lines
Here are all various multi-line slot machines winning combination slots features.