There are thousands of slot games available at different online casinos, making it difficult for a new player to select which ones they want to try. Each of these slot games poses different winning combinations, free spins features, and challenges. But one you might want to try out is the 25 slot paylines games.
The 25 payline slots are slot games with 25 win lines; meaning there are 25 ways to win. Modern video slots with 25-lines are considered conventional; if a player bets £0.01 per line, it will equal £0.25 per spin. The number of pay lines played can be altered and will impact the chances of winning. 
Take a look at some of the greatest 25-payline slots in October 2022 and keep reading to learn more about them, including symbols, payouts, bonus rounds, and more!
What is a 25 Payline Slot?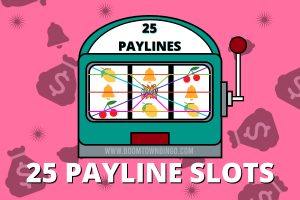 A 25 payline slot machine is a slot game with 25 win lines, this means that you have 25 potential winning combinations during any spin. Most modern video slots now possess at least 25 lines and players can alter the number of lines per spin. The best 25 line slots offer wins in a line, diagonal or horizontal.
Generally, these 25 line casino slots spread the wins across 5 reel casino games. The number of lines offers an opportunity to increase the stake and also lower it, depending on the number of lines played on the spin.
There are lots of different payline options – we've found a number of paylines including 117,649 lines, check out slot machine paylines explained.
Best 25 Payline Slot Games
These mobile slots are surely a new and exciting way to play slots. They may differ when it comes to extra features, but they all provide fantastic slot gaming experiences. Here are a few of the best 25-payline slot games to play:
Leprechaun Goes to Hell Slot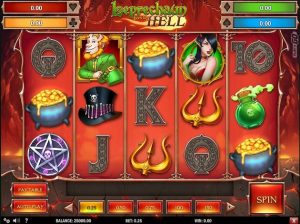 Play'n GO has created an intriguing slot game called Leprechaun Goes to Hell.
The premise of this title isn't something you'll see every day, as leprechauns and hell don't combine very often.
It has five reels and 25 paylines, though the betting limitations could be increased. This game only enables you to bet up to £5 every spin, thus it's only ideal for low- and mid-rollers.
Find out more about this fiery slot machine with our full review of Leprechaun Goes to Hell Slot.
Blood Suckers II Slot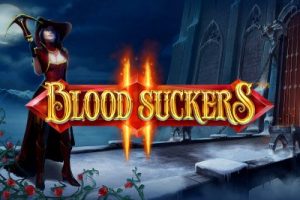 One of NetEnt's most popular slots is Blood Suckers II. Blood Suckers II, the successor to the first Blood Suckers, aims to improve on the established games and provide an even better gambling experience.
As one might expect, the game's theme is based on the vampire mythos. There are five reels and 25 paylines on this slot machine, and you may play up to £250 per spin.
Blood Suckers is an exciting slot with a number of free spins and bonus features – read the Blood Suckers 2 Slot Review for everything that you need to know about this slot machine.
Mega Moolah Slot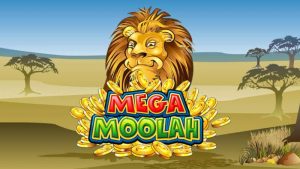 Mega Moolah will be the first game on our list to be played. Mega Moolah is one of the most popular games in the online gambling business, brought to us by Microgaming.
The Savannah theme is fairly cheerful, which adds to the enjoyment of the game. You can bet up to 5 coins on each of the 25 paylines that are distributed across the 5 reels.
Mega Moolah Slot Machine is known for its big wins and popularity across the world, read our full review on the game's features.
Moby Dick Slot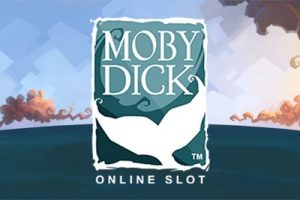 Microgaming has presented us Moby Dick, a gorgeously drawn 3D slot game.
We watch the story adapted in slot form and are brought out to sea to accompany the crew on their whaling expedition, based on the novel of the same name. The graphics in this game are fantastic, and the animations bring it to life on screen. The betting limits are also quite generous, offering wagers up to £50 per spin.
FAQs
How Does a 25 Payline Slot Work?
In a 25 payline slot, you can expect the paylines to be spread out across a five reels. To compute the cost of a 25-payline slot when you bet £1 per line, set at £0.01, multiply the number of paylines by the coin value. However, if you decide to play with numerous currencies, you must take this into account as well. Now, with this kind of slot machines layout, it can be quite easy to gain a winning combination or two but, whether you're a seasoned pro or a new customer, you should still practice caution and play responsibly when you try out this online slot.
Where to Play 25 Payline Slot?
If you're looking for new, exciting, and fun gaming experiences, you may want to give 25 payline slot machines a go. Are you curious about which games might tickle your interest? For some of the top four-reel games on the market, go to these websites:
Most of your favourite casinos will offer 25 fixed paylines. The payline slots give higher chances to trigger free spins because the number of paylines on the slot machines give more opportunity to matching symbols on the win line.
How to Win On 25 Payline Slot Machines?
The best way to win on 25 payline slot games is matching symbols with a winning combination. The slot paylines vary greatly on classic slots in online casinos as each slot machine has different payout percentages and winning symbols.
The twenty five number of paylines can be straight lines or zig-zagged that crosses one symbol on each reel. Wagering a maximum bet on progressive slots with 25 lines to win can give big win progressive jackpot prizes.
The best chances to win is not playing the single payline online slots line bet feature. Wager multiple coins on more than one payline to match the same symbol to have higher chances of secure the progressive jackpot.
25 Payline Online Slots Bonus Features
There are countless ways to win some winning combinations in a 25 payline casino slot game. You can do so by using winning symbols or casino bonuses like the ones listed below:
Autoplay
Slot features like this applies to most slots. you can use this to automatically spin the reels for a significant number of times. This feature is great for those who like to multitask. Using this feature can be very helpful as it can help form winning combinations to gain more. This can apply to the base game or bonus games.
Free Spins Bonus Features
You can use this bonus feature in online slots games to play casino games for free spins bonus games. When you press the play button, the game wagers your free spins on a casino slot instead of your money. The best part is that you will still be paid in real money if you win while playing free spins bonus games. You'll gain a few extra free spins if you retrigger this bonus.
The free spins feature is one of the most sought-after bonus games when playing slot machines in your favourite casinos. When playing the 25 number of paylines the free spins bonus rounds it can offer big win payouts, especially if the spin button is on a bet max line bet for multiple paylines.
Scatter Symbols
Scatter symbols are special symbols in online slots that have different functions depending on the game you're playing. Additional game elements are triggered when these icons appear as Scatters.
Other symbols can match up on a given slot with variable paylines then the random number generators can boost your chances of progressive jackpot winnings.
Wild Symbol
Wilds are special symbols that can help trigger bonus features or win you multiple coin wins. These wild symbols can appear on multiple pay lines and pay out if they appear in any of the slot's locations, even if they aren't on the pay line. These one-of-a-kind slot symbols can also be substituted for any other paytable symbol.
Check out other types of wild features such as stacked wilds.
Winning Combinations Slots
The winning combinations on multiple slots paylines are why fruit machine players love the excitement to play slot games in their favourite online casino.
With more slot machine bonuses and slots winning ways it is little wonder when people ask in online casino forums "how many paylines should i play" the most common reply is the more slot machine paylines you play the better the fun.
Single payline vs 25 Multi Payline Slots
Many casino players ask how many paylines is best to play online slots.
The twenty-five number of paylines on slot machines is some of the most popular because whether you are matching symbols on first reel or other reels you are creating more paylines than the one payline on traditional classic slots.
Maximum bet wagering on multi payline slots can match three wilds on adjustable paylines than playing one reel on the middle row.
Go and play multi payline slots with 25 pay lines in your best online casinos.
Conclusion
Slots machines come in a variety of shapes and sizes, with varying numbers of reels, paylines, and bonus symbols. It's crucial to pay attention to these details so you can determine how much to stake while playing the greatest slots.
Whether you're interested to play a slot with progressive jackpots or not, trying out some of the best slots with 25 fixed paylines is always a fun way to spend your day. These games can let you get some pretty decent amounts in the winning payline and it can even give you a decent payout in a single payline. So, if you're itching to try your luck at a 25 pay line set up, then try your hand at these games today! This kind of layout is highly enjoyed by new customers and seasoned pros alike. Start off small and work your way to the bigger wins and you might just land yourselves a whopping jackpot prize!
All Winning Combination Slot Machine Lines
Here are all various multi-line slot machines winning combination slots features.