Megalines always deliver their promise of megawins when players hop in to give slot games with 512 paylines a chance.
A 512 payline slots game are slots that offer players many ways to land big wins in both the base game and the free spins feature. These fun games can be found on your favourite slot site, where players can try to spin the reels with no deposit or play the game with a real cash wager.
Learn how to gain the favour of the slot game joker with bonus features, wild symbols, scatter symbols, bonus spins, and more in this 512 payline slot review.
Best 512 Payline Slot Games
In the current slot game market, there are many online slots with 512 pay ways where players can win big. Most of these slot games come with bonus spins that can be triggered during the base game, but the player has to meet the first deposit requirement before they can start to play. After making the deposit, the players can also access the bonus funds offered by the casino website. Most online slot sites have a min deposit 10 or min deposit 20 to be placed at stake before the player is taken to another scene.
However, there are select slot games that rise above the rest. Here are some of the best 512 payline online slot machines.
Super Joker Megaways Slot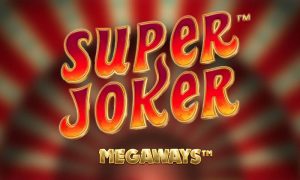 Stakelogic's Super Joker Megaways is a perfect video slot example with a lot of ways to win. The architecture of this casino game includes of three reels and up to 512 pay ways. Bells, Fruits, Jokers, and Sevens can be found in the Super Joker Megaways screen.
Super Joker Megaways has an RTP of 96.5%, which is above average for an online slot. This essentially means that for every £100 placed as a total bet in the game, the projected max win is £96.5. The RTP, on the other hand, is determined across millions of spins, implying that the outcome of each spin is always unpredictable.
Customers can expect to encounter Cascading Reels, Collect Symbols, Gamble, Megaways, Scatter Pays, Super Joker Mode, and Super Stake Feature in this slot game.
Candyways Bonanza Megaways Slot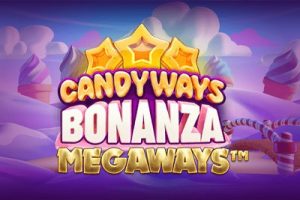 Again, it's a Megaways game with all these 512 payline slots being part of their series.
Stakelogic presents Candyways Bonanza Megaways, a video slot developed by Hurricane Games and powered by Stakelogic software. The architecture of this casino game includes three reels and up to 512 ways to win. Candyways Bonanza Megaways features a variety of themes like candy, chocolate, cotton, food, and sweets that melds in perfectly with the intuitive gameplay.
Candyways Bonanza Megaways has a 96.01% RTP (Return to Player) per spin. This per spin payback is above average for an online slot and is regarded decent. In theory, this means that for every £100 invested in the game, the projected return is £96.01. The RTP, on the other hand, is determined across millions of spins, implying that the outcome of each spin is always unpredictable.
The Buy Feature, Gamble Feature, Megaways, Random Multiplier, Retrigger, Super Stake, and Win Multiplier are all included in this slot. There is a free spins bonus round in the game, and this is usually where the big money is won.
What is a 512 Payline Slot?
The 512 payline slots are slot games that come with 512 ways to win, these games offer plenty of win combinations including zig-zag lines, diagonal and other patterns. Most of these games come from are Stakelogic and all of them are part of the Megaways Series.
These slot machines far exceed traditional slots that generally have between one and 20 paylines. The Megaways slots have lots of different ways to land wins.
A payline is a pattern on the reels where the winning combination appears in slot machines. In traditional slots, there is only one payline, however, in current video slots, there are many lines. Developers of casino games have recently begun to create slots with no paylines at all.
There are just a few games that use the 512 Ways to Pay model. In some games, you can choose the number of active paylines, but not all slots allow you to do so. You will be forced to put more money down on each payline that you activate. Payline bets are often the same amount of money, and you can't bet more on one line than another.
Common Questions
Where to Play 512 Payline Slot?
512 payline games are available at a number of your favourite online and land-based slot machine casinos. Players can enjoy a wide variety of Return to Player rates and variances, including games with low variance, medium variance, and high variance.
Many online casinos provide incentives to new players. As with most cases, both old and new customers playing with real cash funds rewards payers with big money. Many of the online slot casinos require a first deposit before the players can start to gamble. After meeting the min deposit set by the casino, they can start playing the game.
Here are some of the best places to play:
How Does a 512 Payline Slot Work?
With the transition from traditional slot machines to online slots, a variety of new features, layouts, and images have emerged. New players can now choose from a variety of themes and payline possibilities, including games with 512 paylines. As a result, new degrees of entertainment and one-of-a-kind adventures are created. The competition becomes a war of aesthetics, designs, and feature-rich games as the competition heats up.
Online slot machines with 512 ways to win often function with the Megaways mechanic. Megaways slot games use a software design that alters the number of symbols landing on the reels on every spin. When players spin the reels, the maximum number of chances the player has to land a winning combination varies, too. Every time a winning combination lands on the reel across an active payline, the player receives pays and big wins.
On slot machines with 512 ways to win, the paylines can be placed in any direction. It no longer has a single horizontal payline, but instead has hundreds of thousands of lines. There is not only a left-to-right path, there are now many slot games that pay the players when land winning combinations left-to-right and right-to-left. Some modern slots even have a diagonal payline, while others have an uphill to downward or vice versa orientation.
512 Paylines Online Slots Bonus Features
One of the best things that come with modern 512 -payline slots is the game bonus features that come with it. These special features help the players win more chances to form winning combinations across the reels and bringing home bigger prizes. These bonus slot features include many of the contemporary attributes like wild symbols, scatter symbols, and bonus free spins round.
Read about the different special features you can encounter when playing online slot machines with 512 Paylines.
Wild Symbol
A wild symbol is a character that can be substituted for any other character to complete a winning combination on your payline. In a five-reel, 512-paylie game, if you have four identical symbols and a wild, the wild will complete the winning combination because it can transform into the same sign as the other four. As a result, having a wild symbol on your payline increases your odds of winning.
There are various kinds of wild symbols. The sticky wild is one of them, as it stays in the same position for the next few spins. Stacked wilds, on the other hand, will appear one on top of the other until the entire reel is filled. Expanding wilds are similar to stacked wilds, but they can grow to fill the entire reel.
Scatter Symbols
Most online slot games with 512 paylines ask players to land three scatter symbols to award players with a few free spins. Scatter symbols can also unlock a treasure chest of bonuses, including interactive bonus games, quick payouts, re-spins, and multipliers in select slots. You might win up to 50 times your stake if your scatters include a multiplier.
You would like to see a scatter symbol on your reels. It's a bonus symbol that opens up a whole new universe of gaming possibilities. Unlike wild symbols, which must appear on an active payline, scatter symbols can appear anywhere on the reels, giving you the chance to win. However, in order to access the features, you must have a certain quantity of scatter symbols.
Free Spins Feature
Free spin rounds are a lot of fun, and they may also be highly profitable. These bounus spins rounds are frequently triggered by scatter symbols and offer players a specific number of spins that do not drain the bankroll. Other bonus features, such as multipliers or cascading reels, can sometimes be enabled during free spins.
Bonus Round
Bonus games are included in several of the most recent feature-rich online slots, and they range in complexity. A basic extra game, such as a card prediction game or a pick-me style bonus, is included in some games. Others may contain a number of various bonus rounds in which the prizes improve as players go through the levels. Bonus rounds in some games are the key to progressive jackpots, where the highest real-money awards are waiting to be won.
Multipliers
This particular function multiplies payouts by whatever number is selected, resulting in a significant increase in winnings. Multipliers range from 2x symbols, which double rewards, to 10x symbols, which multiply prizes tenfold. Multipliers are the secret to some of the most generous real money payouts in some games.
Find all of the top multiplier slot games with our full guide.
Mystery Symbols
The Mystery Symbol can transform into any cash-paying symbol from the paytable, and it can appear on the reels as a single symbol or stacked in groups of two or more. Blueprint Gaming's version on the immensely popular MegawaysTM Slots has primarily featured the Mystery symbol, and this has proven to be a winning recipe for Blueprint, as their game's popularity has increased tenfold since its release.
Megaways
Megaways slots are ideal for people looking for a fast-paced game. There's never a dull moment in these slots because players may gamble on many games at once and watch multiple reels spin at the same time. Megaways have the potential to award players with large rewards, so they're ideal for anyone hoping to win a lot of money.
Conclusion
Keep your winnings rolling in with 512 payline slots! Though these kinds of slot game have many paylines, the wage range for players is still reasonable and affordable. Player can even enjoy the game with at least one bonus offer present in each slot game.
Paylines are without a doubt one of the most important features of casino slots, and the number and types of paylines offered can disclose a lot about the game. By mixing symbols in various configurations and the amount of money you can spend, paylines impact your chances of winning more or less frequently.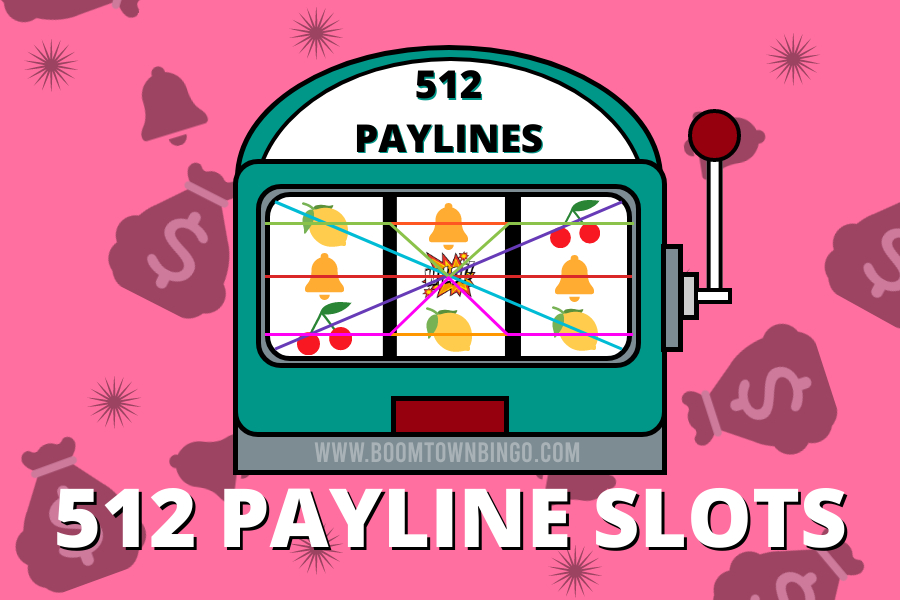 Nowadays, online slot developers designed an age verification system that asks for personal information before you can begin playing. Many well-known casinos frequently advise players to play responsibly because gambling can be addictive.
512 pay way slot games are surely worth playing.
All Winning Combination Slot Machine Lines
Here are all various multi-line slot machines winning combination slots features.