One of the most common concerns about both online casinos is whether the games are fair.
If a player's suspicion that a casino is being unfair by reducing the odds of them winning, then a lot of casinos would be dead in the water. That said, it's not a secret that over a long session, the house edge will eventually rear its head. The longer you're playing for, the more likely the casino is going to become profitable.
So let's dig a little deeper into this topic.
Do Online Casinos Rig Their Games?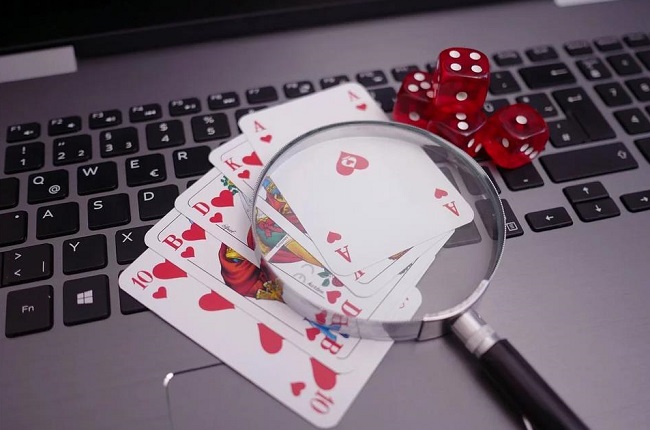 You might be playing online casino games with the sole goal of winning some cash. But the aim of the casino is to make a nice profit from people who enjoy online gambling. There are laws and standards in place that aim to make sure the online casino sites operate with fairness.
Every once in a while, a player suspects their casino, or the games are rigged. There are a couple of theories raised by gamblers as to how. Things like if you play for a long period of time you'll have to win big. Or maybe they'll say that online casinos always entice new people to sign up using juicy jackpots, but they never drop.
People often ask if online poker is rigged as well as many of the other games available online.
The one main complaint heard all the time is that gamblers simply don't win. There is a house edge, we know this, but it's impossible that a player will NEVER win, or the casino would go out of business.
Random Number Generators
Casino games rely on Random Number Generators within their games. So every single turn is unique and random and has the same odds as your previous or next bet, yours and anyone else's playing that same game.
You have to remember that luck is the bottom line in casino games. You have to factor you in your own decisions when you're playing table games, particularly.
Is the site rigged, or are you a bad player?
How are Online Casinos Fair and Trustworthy?
Don't let anyone fool you, not every single online casino on the internet is safe or legitimate. You're advised to look for signs that a site is trustworthy. If you suspect online slots are rigged or other games you're playing aren't fair, you can simply stop playing and move to another site.
When a site applies for a gambling license it has to undergo rigorous scrutiny and testing by the governing bodies. They're then constantly monitored and audited for assurance that players are being treated fairly.
Licensing and Regulation
As they're always dealing with these authorities and answering to the government, there are regulations to make sure they're being fair.
Trust value. If an online casino is on GamblingMetropolis then you're guaranteed that site is trustworthy. Each is tested to ensure they're performing against the highest standards. They are proven to be dependable and reliable.
Independent testing: The great news for you, the player, is that every online casino goes through meticulous testing to ensure it's fair. All the casino games use a Random Number Generator which ensures every single bet is unique and has the same odds as the next one.
How to Spot if an Online Casino is Safe
Don't just find a casino and sign up without looking over the site first. If you're going to hand over your personal and financial data you owe it to yourself to make sure the site you're using can be trusted with it.
You can trust sites licensed by the UK Gambling Commission and the Malta Gaming Authority. They insist on restrictions meaning every player has exactly the same chances of winning.
One such requirement to ensure this is the use of an RNG, as well as other security measures. They're all in place before the casino is even open for business, or has even added its first game to the site! You'll find information in the footer of the site if they're licensed by either of these two or generally if it has any awards or recognitions.
Online Reviews and Testimonials
You can also read reviews online of the particular casino you're looking to use. See what other people have said about their experiences with the games, and the site as a whole. If you don't look into a casino in detail, you're throwing your financial and personal information at them ignorantly. It's better to check it out first.
Have a look at the casino site's security policy and terms and conditions. Know what could happen to your data once you're signed up. Are they giving it to third parties?
Once you've done all this homework you should know without a doubt if the online casino you've chosen is secure. It's also worth looking at their game selections as well as bonus programs.
Summary
On the whole, the vast majority of online casinos you play at will not be rigged. Most of the time it's just bad luck or poor technique which stops you from winnings. However, if you genuinely suspect that a site isn't being fair, simply stop playing and move on to another.
Do you want a huge selection of games? Are they low or high variance? Just be sensible. Read everything. Know beyond doubt before you deposit any money into an online casino site that they are trustworthy and fair.