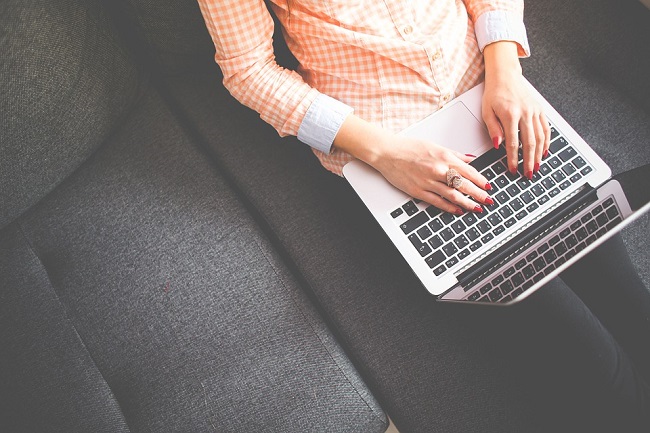 The chatroom really is a key feature of online bingo sites because it adds an interactive, social and friendly vibe to games on the site. A chatroom lets players chat to one another about all sorts of things.
They might talk about life, generally, their family, any hobbies (other than online bingo), music or TV. But how should you act when using one of these chatrooms?
The entire ethos of an online bingo site is to be friendly and social. As well as games, it's good to offer a dedicated part of the site where the players can have some fun and socialise with their fellow players. It mimics the social side of being in a bingo hall.
Chatrooms are at the core of an online bingo site as they let players get to know one another as they play, de-stress and relax. The game of bingo can carry a feeling of familiarity if there's a supportive and helpful chatroom. It really is an important element of a bingo site.
A great way to learn how a site feels is to use the chatroom to hang out in and ask yourself 'do I feel at home here?'. The different bingo sites on offer all have a different vibe in their chat room!
What's a Chat Host?
A bingo chatroom is a place of communication with the bingo chat host, as well as other players.
A chat host runs the bingo room. They keep players happy and ensure everything is running smoothly. They sort out any issues and are the first person players should contact during a game if they have a problem.
How Can They Help?
A chat host can also offer aid with other things like deposits and withdrawals, outlining the rules of promotions, how clam a bonus or how to play a game.
Chat hosts also behave as a chatroom moderator. They keep the chat appropriate and nice. They might have a 'teacher' approach sometimes to keep anyone being cheeky under control!
It's advisable to look out for any comments the chat host makes during a game of bingo. Chat rooms are a place where the chat host will make an announcement from time to time.
They also give away spontaneous prizes and will point your attention toward special offers, promos or bonuses. They're very useful!
Chat Games
You can find a chat room attached to all the bingo games. They sit on the side of your screen and it's in there where you can write your comments, questions or generally just chat.
Additionally to commenting on the games, the chatrooms are places where chat games happen. These are unique games played within the chat boxes.
Chat games are held by the chat host and can be a quiz format, where the hosts ask questions and the first correct response wins the prize.
Prizes on offer within chat games are typically players point but they can give away other things. These include free spins on the slot games, free bingo tickets or bonus points that are distinctive to that specific bingo site.
How to Use the Chat Rooms
Getting involved in that chat whilst you're playing bingo is simple. Some newer players may feel anxious or unsure about using the chatroom if it's their first go. Players quickly start feeling at home though.
To start chatting, just point the cursor into the chatbox and type a message, then hit enter/return. What you've typed will appear in the chat box and other players will read it.
Private Messages
If you've got a friend in the bingo room, you could send them something privately. You're able to start individual conversations, should you choose.
You can have multiple private message chat boxes open simultaneously so you're able to enjoy a few conversations at once.
You can include emojis by typing smiling faces. It'll add a bit of emotion to your comments.
Chat rooms are always really social and they aim to mimic the thrilling vibe at a full bingo hall. It helps make the game feel alive!
The Lingo of Bingo
A part of chat rooms that's both thrilling and confusing to new players is bingo lingo.
Each chat room has its own unique language and it can feel overwhelming to new people. But it's easy to learn and it adds a feeling of distinctiveness to bingo games.
Lots of players are familiar with famous nicknames for the various numbers, like two fat ladies for 88. But there's a lot more to bingo lingo than the classic calls.
Bingo Chat Abbreviations
Whilst playing a bingo game and learning the rule, you might come across abbreviations like 1TG or 2TG; they appear often. They mean "one to go" or "two to go" and indicate the number of numbers remaining to daub off the bingo card until you become a winner.
If you only have one number remaining on your card till you reach a potential win, you'll see 1TG. A lot of bingo games give prizes for reaching 1TG or 2TG, not just the line winners! So these two are very key things to learn in bingo!
A lot of the abbreviations in the chat are a combination of letters like you'd see in text message talk. Things like GR8 (great), LOL (laugh out loud), JK (just kidding), BRB (be right back) or ROFL (rolling on the floor laughing). There are more abbreviations and they're distinct exclusively to bingo.
Bingo Family
As a new player entering the chatroom will find out pretty fast, bingo games are social and hyper-friendly. They're filled with lovely people who build friendships.
You'll find other players are always happy to talk to each other and congratulate others on their wins. At the end of it all, everyone is playing the house, not directly competing with one another.
You will only ever experience banter with good-nature in mind. There's an incredible level of support for fellow players. Check out our Bingo Knowledge Hub to learn more about the different aspects of these online games.
A great way to get going in bingo chat rooms is to wish everyone good luck when the game starts. Do this by typing "GL". You'll be typing away at speed to your fellow players and making lasting friendships. Hopefully, you'll even win a chat game!