Win Spinner Slot is a classic slot game based around the idea that you have to be in it to win or – or rather, you have to spin it to win it when it comes to this game.
Win Spinner Slots is a 3-reel, 1 pay line online slot game, with a fruity theme. The casino game has a high variance and an RTP of 96.5%. You can expect to find The Shifta and the Let 'em Spin feature. Bonus features like the WinSpin bonus round, allows you to play on a different set of three reels.
Win Spinner is a good slot game for those who don't want to be distracted by flashy gimmicks and instead want to focus on the joys of a slot game.
Want to read more on Win Spinner Slot Sites March 2023?
Best Win Spinner Slot Sites
From our research, we have created a list of the best Win Spinner Slot Sites:
About Win Spinner Slot
Win Spinner Slot is an arcade-style slot machine that relies on some of the more standard features within the slot game industry.
Win Spinner Slot is a three-reel slot game, which can make it seem quite necessary when compared to the vast array of five or even six-reel video slots that we now have online.
Win Spinner slots have one pay line which makes winning relatively easy, even if you don't have any experience in this field.
It is developed by Microgaming, which may come as a surprise to online video slot players as this developer typically uses more modern techniques for their games. There is still a lot to be enjoyed with this retro-inspired slot game.
As the saying goes, don't judge a book by its cover – so don't judge what Win Spinner will be before you've given it a try.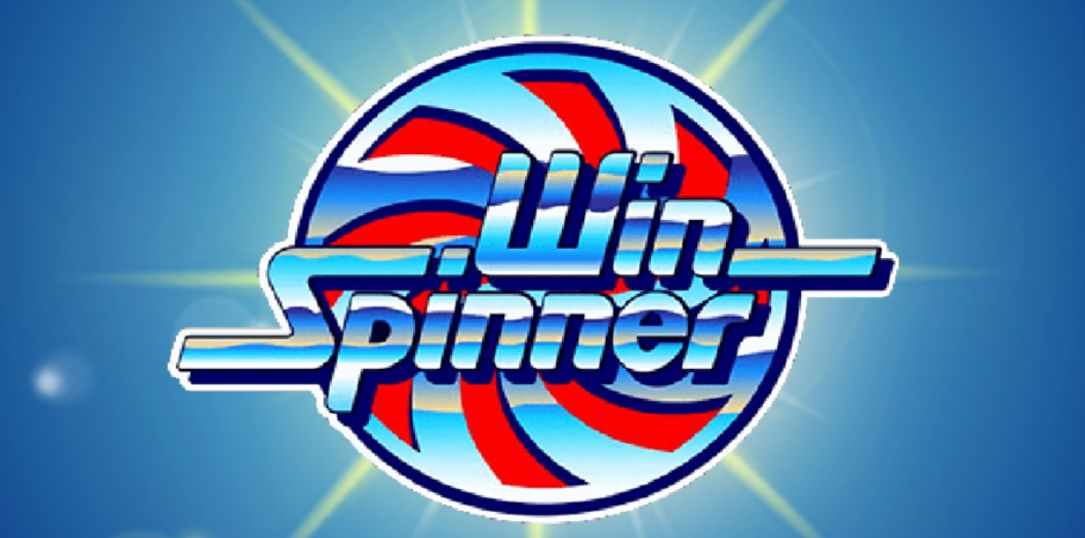 How To Play Win Spinner Slot Online
With three reels and one pay line, Win Spinner is a straightforward game to play.
This simplicity makes it suitable for all kinds of players, whether you are experienced or new to the industry.
Even though it is a retro-inspired slot game, Win Spinner does feature some unique modern technology and mobile device-compatible. It is a responsive game that looks good on desktops, smartphones and tablets alike.
Start by adjusting the coin size on the payline using the buttons on the panel. The smallest coin size is 0.1, while the most significant coin size is 10.

Start spinning the turning the reels by clicking on the Spin buttons.
The game visuals may trick players into thinking that because it has a simple appearance, that it is just as simple to win it big. But this online slot game operates a little different to anything else of it's kind.
Slot Info
| Win Spinner Slots | Attributes |
| --- | --- |
| Casino Game: | Win Spinner Slot Game |
| Paylines: | |
| Reels: | |
| Software: | |
| Minimum Bet: | £0.10 |
| Max Bet: | £10 |
| Variance: | |
| RTP: | 96.5% |
| Slot Theme:  | Fruit |
| Bonus Features: | Free Spins |
| Max Win: | £500 |
| Free Spins: | Yes |
| Release Date: | 2007 |
Interactive Features
Win Spinner can even appeal to modern slot players as it has some brilliant features.
Win Spinner slots is a March 2023 fruit machine that has been inspired by those found in traditional pubs.
This inspiration means that it has a very similar process and operation to these games, even down to the additional features. Some of the best parts of this game include the nudge button, the Shifta, and the Let 'em Spin feature.
Nudge. The nudge button will give the reels a little jolt that will move the reels along to a winning combination. The Nudge butting can trigger the WinSpin round where you can win real cash prizes.
There is a Nudge Bank feature that you can use to save and store your nudges for a time when they may be better used. There is even an option for you to reuse your nudges with the Nudge Repeat button.
There is also an option to gamble your nudges.
Make sure to keep an eye out for the buttons at the bottom of the reels that will indicate which of these actions you can take.
In this game, there are lots of extra features to add some excitement to what would ordinarily be a primary fruit machine.
There are two bonus rounds in this game – Shifta and Let 'em Spin.
Shifta. Shifta will only be awarded when you spin the reels, and they do not land on a winning combination of any kind. This bonus round will then turn your unlucky spin into a winning one by holding down one reel and spinning the other two.
This process will keep going until the reels spit out a winning combination.
Let 'em Spin. The Let 'em Spin feature triggers randomly if two matching symbols are on the paylines after a round of nudges.
This feature allows you to spin the reels to trigger a random winning combination.
It is these additional March 2023 features that make Win Spinner slots a game that is worth a shot.
What Symbol Triggers the Win Spinners Bonus Free Spins?
The Win Spinner Slot awards cash prizes differently.
With certain symbols, players receive Win Spiners Slot free spins called WinSpins. The kind of symbols players match, like cherries, coins, or lemons, will determine the number of free spins.
Once you have the WinSpin free spins, you will then be able to play for real cash prizes.
Win Spinner Slot WinSpins. The WinSpin bonus round will open up a new window on your desktop. This bonus feature is where you can play on a different set of three reels. Win the ash prizes in the WinSpin feature.
You will be able to tell that this is the bonus round as it now has five paylines, that you can use to win cash prizes.
Paylines And Stakes
The bonus WinSpins round has a very rich and vibrant theme to make you feel like a winner from the moment it has been activated.
This is the part of the game where you can actually start earning a jackpot, with brilliant prizes of up to 500x your original bet amount.
It is effortless to play this slot game as it only has three reels. This limited number of reels also makes it easy for you to keep track of the bets you are staking.
When playing any slot game, make sure that you are staking what you can afford – no matter how great the prizes are.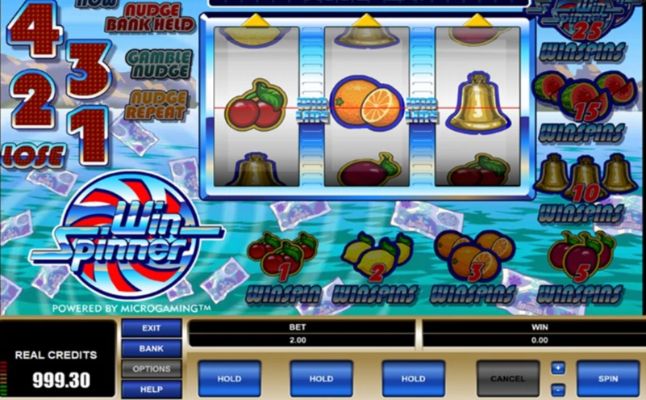 Win Spinner Slot Game Software
WinSpins Slot is powered by Microgaming software.
Microgaming started its journey as a slot development company in 1994. The company shot to fame when they released their Viper Software in 2002.
What is the Win Spinner Slot Game RTP?
The RTP of Win Spinner Slot is 96.5%. This rate estimates a return 96 pence for every pound placed as a bet. It is an excellent prediction of the wins a player can expect whenever they play Win Spinner Slot.
What is the Win Spinner Slot Game Variance?
Win Spinner Slot is a game with medium to high variance. The variance range explains that medium to high wins are less often awarded in the game. Playing the game longer means having more chances to win the jackpot. 
Summary
Win Spinner Slot is a simple game at first glance but playing the game shows the player a wider gaming experience. The graphic design of the game is old school but entertaining and catchy to the right audience. The most notable features are the WinSpins, Shifta, and Let 'em Spin.
Introducing a progressive jackpot to Win Spinner Slot may help increase the popularity of the game. Win Spinner Slot is a pleasant surprise to all players who give it a chance.
Related Microgaming Pages
Check out more from Microgaming below to see other offers in March 2023.
This is a shortlist of the most popular games available from Microgaming and does not mean the best in the online gamers reviews.