The online gaming industry as a whole is great at advertising for new players with amazing welcome offers.
But the best brands online are the providers who also concentrate heavily on Customer Retention.
You may have paid a lot of money to find a new first-time depositor. However, keeping them long term needs to be part of the process.
What is Customer Retention?
Retention refers to the continued possession of something. In this case, it is your customer.
Online gaming customer retention is keeping your players playing. This can be done by offering bonuses and promo codes for existing customers to ensure they continue to deposit funds.
To keep online gamers loyal to your brand you have to be clever with your marketing. In other words, give them the feeling that they will miss out if they play somewhere else. Customer retention is a very important part of the online gaming sector.
Why Customer Retention is Important?
Studies at Harvard Business School show that a five per cent customer retention improvement can easily lead to a 50 per cent increase in earnings.
You read that correctly. Just keep your current players 5% more leads to 50% increases in earnings.
This is why choosing the best white label online gaming platform needs to be analysed thoroughly. You want to send players to a provider who is going to retain these depositors of your long term.
Customer retention methods need a lot of experience with player behaviour, helping you to maximise player retention is key. And below we have tried to round up all the best strategies to retain customers.
Best Retention Methods
Here are some of the best retention methods to keep existing players on your platforms long term:
Continue to Sell
Many sites do a great job of pulling in the initial sale but really struggle to keep hold of their customer. It is a huge mistake for any business to become complacent and ignore their longstanding customers.
The process used to pull in customers in the first place can be used to ensure they stay with you for years to come. This can include offering bonus codes and promotions for existing customers only to ensure they feel special.
Entice Existing Customers
If you currently have trouble with a high percentage of dormant customers or 'lost sheep', you may be missing a trick.
Rather than solely focusing on new customers, you can ensure your existing customers have a better overall experience. This can be done via a variety of avenues including a simple email marketing campaign to your database or by targeting each player individually.
Frequent Player Points (FPP)
The frequent player points help gamify the depositing because the more they wager the more player points they receive towards bonuses.
This type of loyalty program is important to exist, customers, because if they don't feel they are receiving any fresh bonuses they can jump from brand to brand, making the most of the new player welcome offers.
It works not only as a bonus initiative for your current players, but it proves to be a great retention tool as frequent depositors feel appreciated for their loyalty.
Fear of Missing Out
Every in life suffers from FOMO aka Fear of Missing Out.
If you can create retention methods utilising this you are onto a winner.
Brands like paddy power and bet365 do a great job of making you feel you are missing out if you don't have an account with them.
VIP Loyalty Program
The VIP loyalty programs are running in an ongoing manner.
The VIP players and high spenders should be rewarded regularly with special offers to reward them for their loyalty.
Having some free spins, free bets or free to enter competitions running keep the players focused to carry on within the same platform.
Customer Service
By going above and beyond what is expected, the customer is sure to have a fantastic experience.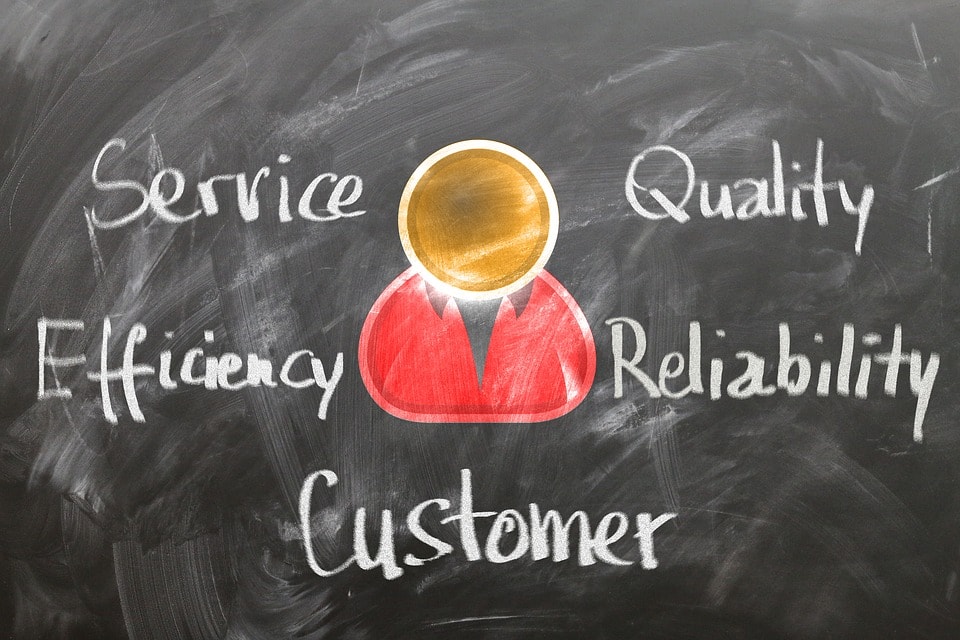 This not only keeps a customer happy but will also increase the chance of a glowing review or them telling a friend about your excellence service.
Lifetime Value
It is important to look at the bigger picture and assess the lifetime value of a customer.
One-off sales are great, but nothing compared the profit of repeat customer over many years.
It is this reason why you should measure the lifetime value and determine the time and effort to ensure they are happy as Larry.
Thank the Lord For Complaints
Why would you want complaints?
It is statistically proven that 96% of unsatisfied customers will not make a complaint. They will often stop using a service without providing any explanation.
It is, for this reason, you must be grateful for every complaint you receive. This allows you to take the criticism on board, make changes and grow to ensure you can satisfy their needs.
Promotions For Seasonal Events
If existing players know the platform they play on at present offer seasonal events promotions this is a great way to entice current players to stay.
Promotional offers on events are extremely important. Check out the various games or events promotions can be rewarded to:
All Seasonal Betting Events
As you can see there is so many tournaments and events where seasonal bonuses can be rewarded.
Frequent Communication
The communication with current players is important and there is a fine balance with keeping in contact and spamming the customers.
For instance, notifications via text, email or within the portal mean that gambling websites need to have an automated system to detect and take notice of a player's behaviour.
It is possible to keep existing customers informed about new offers or to say thank you for their loyalty.
Assistance and Help
When new bets or playing methods are introduced to the game, an explanation may be required to help existing players.  In other words, you want to ensure that customers know exactly what they are doing when wagering.
Betting assistance and guides work great to help customer retention.
Reaching out to gamers is a great way to gauge customers feedback on the latest games or bet types. This can be done by offering free play opportunities.
Sources
Marketing Wizdom – 20 Customer Retention Methods