Find all bingo games on this page; if you're unsure of where to start and what sites to visit, then keep reading.
All bingo games have their features, bonuses, jackpots and rules. Our team have sifted through all of the bingo titles with this A-Z list of bingo games. You can find out more information on how the rules, the number of balls and the winning bingo patterns of each game.
You can also check out our full list of the best bingo brands to sign up for. Read more for everything you need to know about the most popular bingo games in September 2023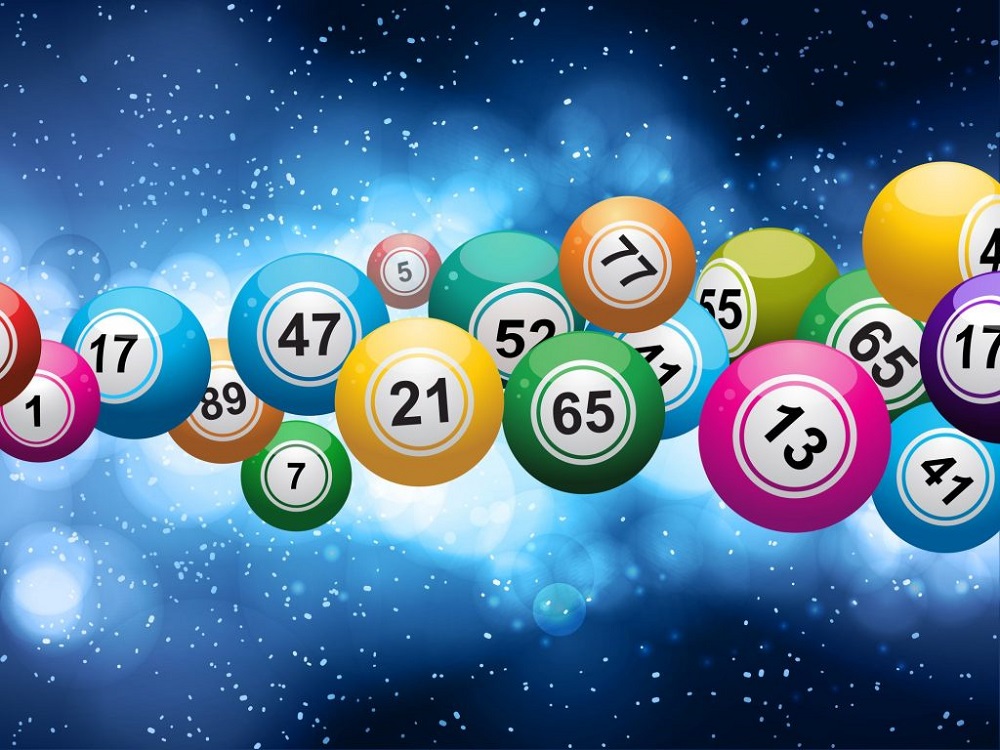 List of Bingo Games
There are several different bingo games available online, and it all comes down to your preference. Find the top bingo games with speed bingo, traditional and more.
Here's a list of the different bingo games you can play:
30 Ball Bingo Games
Play a 30-ball bingo game if you enjoy a fast-paced game of bingo. It's also known as speed bingo and takes half an hour to play.
It is played on a 3×3 grid and is known as a speedy bingo choice – if you want to play for a full house in less time, then this is your choice. There are plenty of exciting versions and options for 30-ball bingo games.
40 Ball Bingo Games
A 40-ball bingo game is also a fast bingo game and often comes with a theme of some kind. It's an exciting version of bingo and is generally found online.
There's a famous Rainbow Riches Bingo game that has 40-balls and 2 special gold bonus balls. These games come with more twists and, subsequently, more prizes!
Play 40-ball bingo games for a thrilling bingo experience online.
50 Ball Bingo Games
The 50-ball bingo games are faster than the traditional game but still long enough to sink your teeth into the gameplay.
This bingo game is played on a 5×2 grid, there are two rows of five, and there are multiple winners in this game. In these fifty ball bingo games, you can expect more interactive features and bonuses. For instance, some allow you to see the next call or have tumble bonuses.
52 Ball Bingo Games
The 52-ball game is one of the unique bingo games, you'll need to buy a hand to start. Each hand comes with five cards from the pack of 52.
The caller announces the numbers, and you can then mark matching cards with a chip. Once you cover all five cards with a chip, you land a full house. Prizes go to the winner of the full house, or it will be split between the various winners of the full house.
Find out more about the rules of 52-5 bingo games – and how you can land huge wins.
75 Ball Bingo Games
The 75-ball bingo game is one of the most sought-after bingo games. It's known for being a US version of traditional bingo and is a slightly faster version. With that said, the 75 balls are now gaining popularity in the UK too.
If you want a real game of bingo but one that takes a little less time, then this is the option. You have seventy-five balls and you daub them on your card as they're announced.
The main difference between this and the other games is the bingo patterns. The winning patterns are a single horizontal, diagonal line, vertical, diamond, number 8 and L patterns.
Find plenty of options and more on how to play bingo games with 75 balls using our full guide.
80 Ball Bingo Games
The 80-ball bingo games are played on a 4×4 grid with 16 numbers, and the numbers are called between 1-80.
There are many winning patterns, such as a single diagonal, horizontal, vertical line, four corners and a full house. This is one of three top bingo games online.
It emulates the nostalgic electronic board that used to be at most bingo halls. Find out more about the 80-ball bingo games and how you play.
90 Ball Bingo Games
Playing 90-ball bingo has become the 'norm' in the bingo circle; it's one of the universally recognised bingo games and is available on all bingo sites.
There are three ways to win one-line, two-line and full-house prizes. Each row has five numbers, and each strip has a set of six tickets.
Many bingo sites come with themes and different options for 90-ball games; find the stakes and prizes that suit your preference.
Age of the Gods Bingo
Age of the Gods is a well-known theme amongst online casinos and bingo sites. You may be familiar with the Age of the Gods slot series.
It has an extensive storyline, characters and features; the gods are Greek gods based on the likes of Zeus.
Now you can enjoy their version of bingo, adding excitement with the various bonus features and prizes. It's a 90-ball game with a jackpot win – you must land the full house for the jackpot on Age of the Gods Bingo.
Bingo Blast
Bingo Blast is a themed bingo game from Pragmatic Play, offering a progressive jackpot and high-speed bingo.
Although it's traditional in terms of being played with 90 balls, it is still created to be faster than a usual game. The bingo numbers blast onto the screen and start the bingo frenzy, your card is automatically marked, and as the round continues, the balls drop faster.
Find out more about the prizes and the ticket prices using our full Bingo Blast review.
Bingo Linx
Bingo Linx is a network of bingo rooms that join one huge jackpot prize that can be won by any player in those different rooms; this means there's a bigger prize than there would be in a standard bingo game.
There's a bigger prize but less chance of winning the jackpot. Find Bingo Linx sites and play for a big jackpot win with this exciting bingo game.
Bingo Millions
Bingo Millions is another exciting jackpot game – it's a normal bingo game that offers the potential of winning millions of pounds.
There are up to £10 million worth of jackpots available, and this theme also has three variations. Play the Bingo Millions game and choose whether you wish to play 90, 80 or 75 balls.
Bingo Royale 90 Ball Bingo
Bingo Royale is an exciting variation on the 90-ball game – it offers special features such as a Royal Pardon, Super Jackpot and more.
Simplified tickets are making it easy to mark off your tickets and stay on track, plus the special features allow you an extra chance of landing a full house.
Check out our full review of Bingo Royale 90 Ball Bingo and how to use the bonus features.
Cash Cubes Bingo Games
Cash Cubes is a unique theme and is a game that incorporates several features and games with bingo. It comes with four joined cubes, each with 12 numbers.
The aim is to smash all four cubes and land a full house. If you want something a little different, then take a look at our take on the Cash Cubes Bingo Sites.
Coconut Island Bingo Game
Coconut Island Bingo has gained a lot of fans – it's a famous game with 50 balls.
The game has jackpots, prizes and bonus features – it comes with a progressive Treasure Chest jackpot and the Oyster jackpot.
You won't want to miss the details about the jackpots on the Coconut Island bingo game; read our review to discover what many missed when joining their favourite bingo site.
Coronation Street Bingo Game
If you're a fan of soap operas and bingo – then you're in luck. This game uses the "Corrie" theme for bingo, and it certainly adds a lot of entertainment.
There's a Golden Cobbles jackpot, and you will also find classic clips from the TV soap. Other than the jackpot and additional features, the game is a standard 90-ball bingo room – find out more with the Coronation Street Bingo.
Crystal Maze Bingo Game
You'll enter nostalgia with this classic game show – the game full of challenges has now made the most unlikely comeback as a bingo theme.
The Gamesy bingo game has different zones and opportunities to land special game features such as the Crystal Dome.
Again, it's a ninety-ball bingo game with a twist, offering a fun theme and added features. Find out how to play Crystal Maze bingo with our review.
Deal or No Deal Bingo
Deal or No Deal bingo has become the most popular themed bingo game – you can play it as part of the show with this bingo game. It's a 90-ball game with several different features.
It comes with the chance to open boxes, reveal jackpots, and you'll also be offered deals throughout the game.
We have a full guide on Deal or No Deal Bingo for everything you need to know about the game and their latest jackpots.
Emmerdale Bingo Game
Travel across the village and visit each character's house with this immersive bingo experience. It has a fun theme and three winning patterns: one line, two lines and a full house.
Play Emmerdale Bingo Game with the Country Miles Bonus and some unique bingo calls that add to this 90-ball bingo game.
Flash Fives Bingo Game
Flash Fives Bingo is a 52-5 bingo game is a fast bingo game with lots of prizes to win, jackpots and some exciting RTP.
It's a Dragonfish software game, and you can stake for a bingo ticket from 5p. It has jackpots that are Housey Bingo Jackpot and bonus features such as Playing Card Special Features.
We were shocked with what we found out about the jackpot in our Flash Fives Bingo Game review in 2023.
Penny Bingo Games
How'd you like to play for a penny?
You can buy bingo tickets for as little as one pence and still play for rewarding wins. There are a number of different penny games and penny bingo sites.
You can start playing bingo today for a penny and play for real wins.
Speed Bingo Games
Speed bingo games come with fast-paced and thrilling action – you can play an entire game of bingo within 30 seconds.
It's a thirty-ball game, and you can play a game in 30 seconds. These games are perfect if you're short on time or would rather steer clear of the traditional bingo games.
Find speed bingo sites and start playing for the incredible jackpots.
Spin the Wheel Bingo Games
Spin the Wheel bingo games allow you to spin a wheel of fortune and determine what prize or bonus you're able to unlock.
It's an exhilarating feature sure to have you on the edge of your seat. Play for jackpots, bonus features and free rewards with these different Spin the Wheel Bingo sites.
Progressive Jackpot Bingo Sites
A progressive jackpot accumulates funds and builds every minute that it's not won; many bingo games have a progressive jackpot. You can win these jackpots with a full house. Play the likes of Bingo Blast, Coconut Island and Bingo Linx for an opportunity at huge wins.
We've picked out all of the best progressive jackpot bingo sites, sign-up and capitalise on them.
BOGOF Bingo Sites
A popular bingo bonus is the Buy One Get One Free promotion. This promotion allows you to enjoy two for the price of one, when you purchase your bingo ticket, you get one free.
We have managed to scope out bingo sites currently offering this deal in September 2023. Check out the BOGOF bingo sites for more on how you can get your free bingo.
Newbie Bingo Rooms
Newcomers rejoice; you'll be able to explore the newbie rooms. There are lots of free rooms and games that are dedicated to new bingo players. Not only are they a great way to ease your way into online bingo and general bingo rules but they also often allow you to play for free.
Find the Newbie Bingo Rooms and start playing for free; you will get your hands on exciting bonuses and can play for a week or two at no cost.
Best Bingo Games
As a top comparison site, we aim to put in front of you all of the best bingo games. These can range from Spin the Wheel to Cash Cubes and more. Different sites will offer different games, so if you have a particular game in mind, make sure to check out the sites the game is available on before signing up.
You can find out what sites each game is available on by clicking on the links above.
We would also recommend playing on different games on your chosen site so you can see if you enjoy different games too.
Our team will only recommend high-quality gaming titles to our clients, so rest assured you are sure to have fun if you play on one of the games above.
Different Bingo Games
Along with the game titles above, there are other popular bingo games that can be played online and offline.
Bingo is quite a simple game to play, but you need to remember that there are various types of bingo games that people can play. The main types of bingo include:
90 Ball Bingo
80 Ball Bingo
75 Ball Bingo
30 Ball Bingo
It is recommended to have a look at the different pages so that you can tell the difference between the four. Despite the rules being almost all the same, you will find that there are some differences between each of them.
If you actually are willing to learn the best bingo tips and tricks we have compiled a knowledge hub where it will assist you with strategies and information to build your knowledge to give you better chances of winning real money playing these bingo games.
We would recommend having a look at the 2023 sites that offer these different bingo types.
By playing the different games you will be able to see which you prefer and which you wish to play more of.
Popular Bingo Games
The majority of bingo sites have a huge selection of different bingo games for you to play so you are very unlikely to become bored. You could even play a new game every single day. However, you will find that some game titles are more popular than others.
90 Ball bingo is probably the most popular type of bingo, but what is the most popular game?
Have a look at our A-Z list above for some of the most popular online bingo games in 2023.