A feature was once a few nudges and a hold option on slot machines.
As online gaming technology has evolved, there have been lots of bonus games added to slots. In September 2023, there are nearly as many bonus slot features as there are symbols on casino games.
Slot features are designed to make gameplay exciting and are the key components that make up an online slot machine game. The slots features include wild symbols, scatters, jackpot symbols, cascading reels, free spins rounds, and bonus rounds. These bonus games provide a chance to land big wins.
Please read on as our team talk you through the benefits of slot features, the different types of bonus games and slots with the best features.
What Are Slot Features?
Slot features are a key part of slot games and come in many forms; these include wilds, bonus rounds, free spins, scatter symbols, tumbling reels, multipliers, ways to win, split symbols, a gamble feature and more. They are there to add big wins and lots of excitement during the game experience.
Slot features are any aspect of a slot that adds to the gameplay, whether that's a bonus symbol or a dedicated bonus round.
These bonus games started as a nudge, hold and, if you were lucky, a gamble feature. Different slots specialise in various bonuses, so many slot players like to find their favourite type of feature.
How Slot Features Work?
Slot features add an extra layer of excitement, and each of them works differently. Ultimately, they're there to add bigger prizes, enhance your gaming experience and give you more chances of landing a win.
Different bonus rounds and features work in their own way – for instance, wilds substitute for other symbols, making it easier to land a win. Whereas bonus symbols need to be landed to activate a bonus round consisting of a pick me or free spins.
Many bonus-rich slots will provide a separate screen or a bonus screen. Once you trigger the bonus, you will be redirected to another screen where you get to play out this bonus.
Use the Paytable
Before playing a slot game with bonus features, it's best to check the paytable for a better understanding. This will then expand on what the payout each symbol offers and what icons represent the bonus symbols.
Read the pay table to identify how you can trigger the bonus game. Bonus icons generally need to come in threes and will then open up new possibilities.
What are the Components of a Slot Machine?
The main slot features and mechanics include pay lines, reels, volatility and the payout percentage. These are all integral aspects of slot games before looking into the additional bonus rounds and bonus feature options.
Paylines
Paylines are an important aspect of the base game. The conventional number of pay lines for a video slot is 20 paylines.
The advancement of slots means that 1 pay line, 5, 10 or 20 lines are no longer the only options. Games have made their payline structure part of the special features. Popular slot games started with upping the number of win lines to 25 then 50 before eventually offering 243 pay lines. Now, you can be privy to an astonishing 117,649 ways to win too.
For more information on paylines, check out our guide to slot machine paylines.
Reels
Fruit machines started with 3 reels and eventually became 5 reels. Video slots often display 5 reels, but some innovative game developers have decided to spice things up.
A new idea from many software companies is to offer more reels and more winning combinations; you can get 7 reels and even 16 reels on rare casino games.
Here are all the different pages related to reels.
Check out our ultimate guide to slot reels being explained.
Volatility
The volatility is also known as variance and is a great gauge of how often a slot is likely to payout. It gives players an idea of how volatile a game is.
There are different types of variance with low, medium and high. Low volatility slots provide regular wins that are usually smaller, whilst high variance slots offer fewer wins but bigger prizes. Medium variance slots offer a balance of both regular wins and still give a player the potential to land some big prizes.
RTP
The RTP stands for Return to Player and gives us a payout percentage. This is the best way to unpack a slot and the likelihood of enjoying profits.
An average Return to Player percentage is 95%, and any that exceed this number is a generous payout percentage.
Coins
Coins are another important part of a slot and its base game. The different slots range in how much you can wager per spin. Check out the value of the coin, and then decide how much you wish to stake on your spin.
Types of Bonus Slot Features
There's a variety of slot features, and each slot game is different. The bonus features include wilds, multipliers, bonus symbols, free spins, plus many more.
Here is a list of different types of slot features that are available to you.
Wilds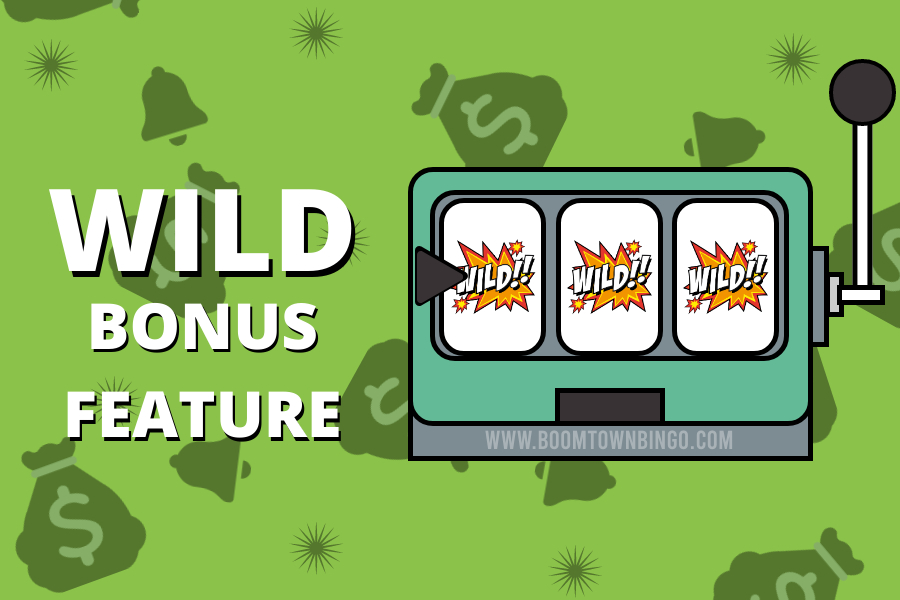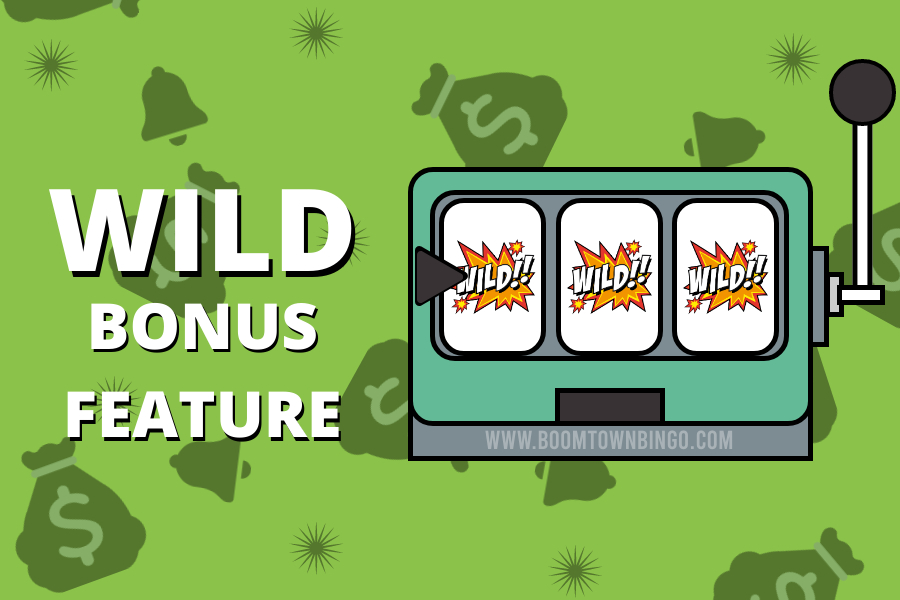 Wild symbols are one of the most common symbols on all slot machine games. Wilds can substitute for any other icon, making it easier to land wins and giving players more chance of reaching bigger wins. Wild symbols are one of the most common symbols on all slot machine games. Wilds can substitute for any other icon, making it easier to land wins and giving players more chance of reaching bigger wins.
An icon can represent Wilds, and the best way to find out which symbol is wild is to use the game's paytable. Generally, the wild symbols will substitute for any symbol except the scatter.
As well as regular wilds, you can also find new variations of this feature, including sticky wilds, wild reels and expanding wilds.
Nudge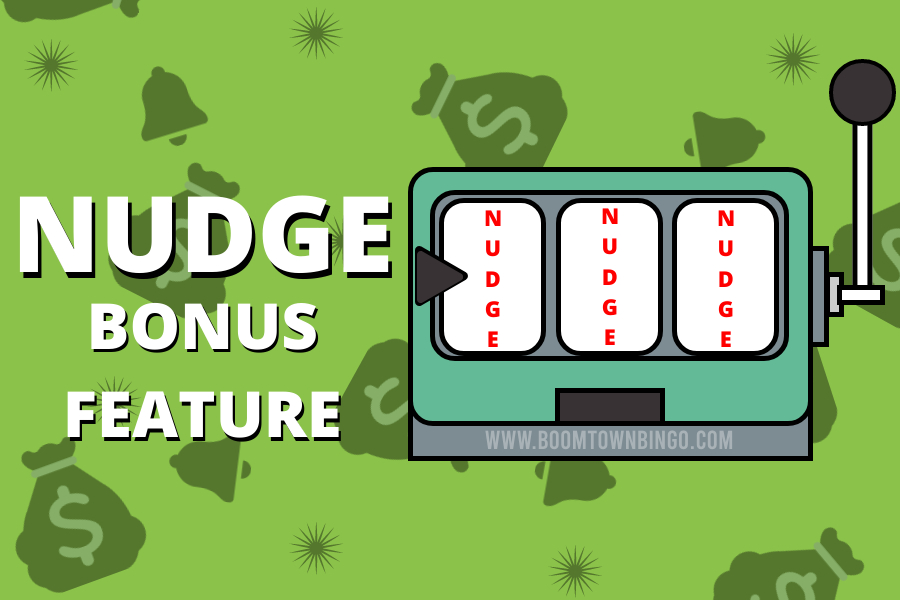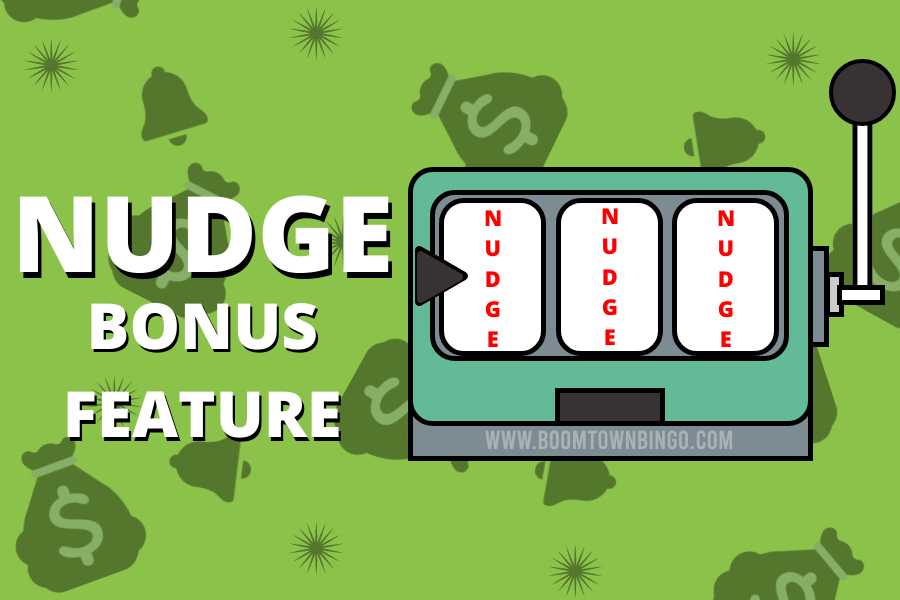 You may be familiar with the nudge feature; it is usually synonymous with fruit machines. It allows you to bring the reel up or down and complete a winning combination.
Nudges aren't as popular across slot games and better known for being a part of fruit machines. With that said, some slot games such as Mystery Museum offer it as part of their video slot.
Cascading Reels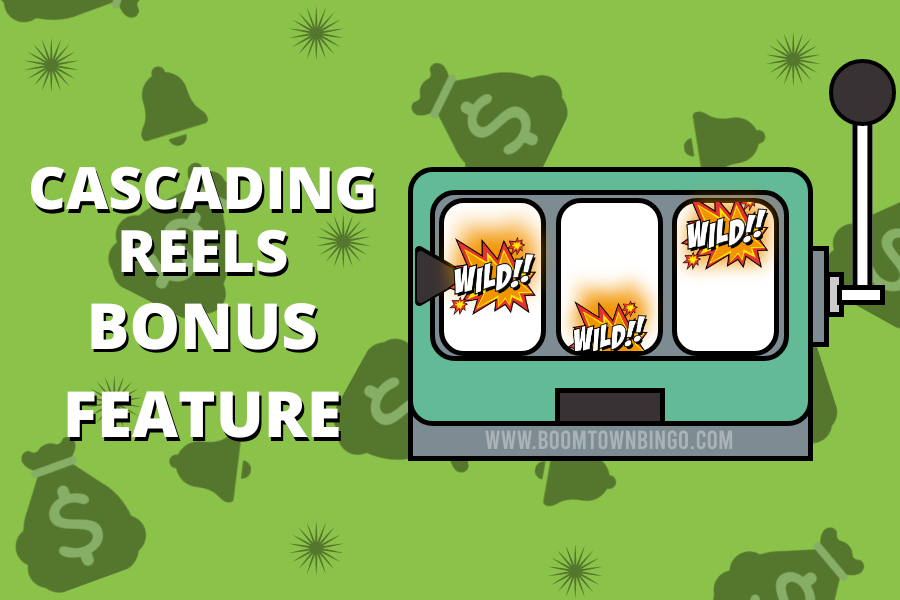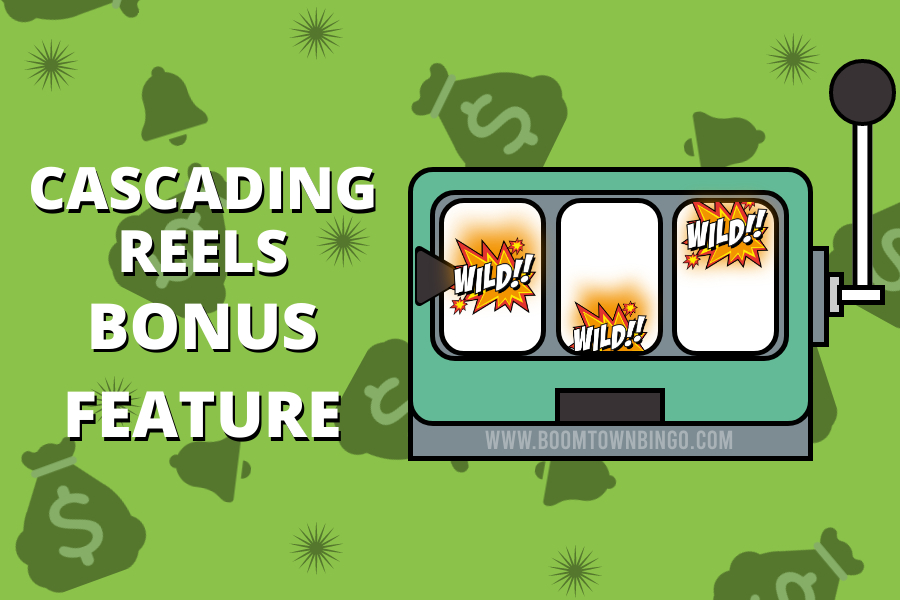 Cascading reels are a feature known as rolling reels, tumbling reels, or the avalanche feature.
It allows the opportunity to land consecutive wins and acts almost like a re-spin feature. Each time you win, the winning symbols disappear, and other symbols come tumbling down. This offers the chance to land another win on the same spin then.
If another win is landed, more symbols disappear, and new symbols emerge. It is an exciting cycle that could offer lots of consecutive wins. Many of these features come coupled with an ascending multiplier, too- meaning potentially winning more.
Our team have taken time to unravel the top-rated slots with an avalanche feature.
Hi/Lo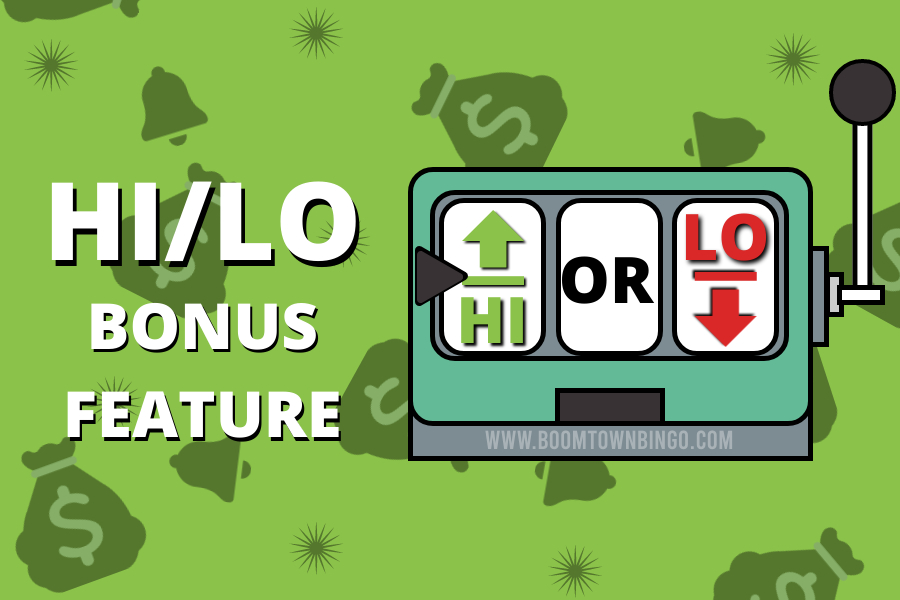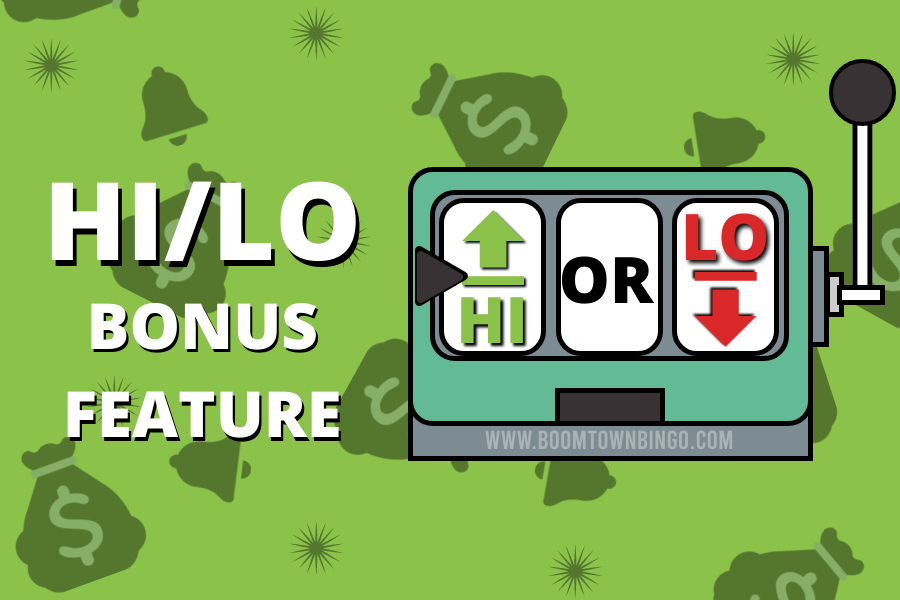 Higher or lower is a feature on most fruit machines. Players can gamble with the hi/lo feature. The key is to guess whether the next number will be higher or lower than the current one.
Expanding Wilds / Wild Reels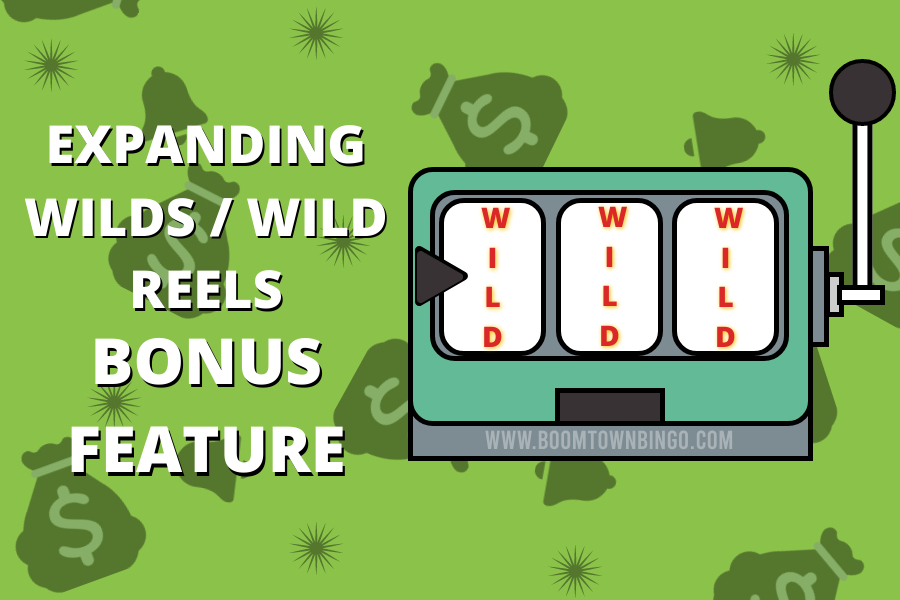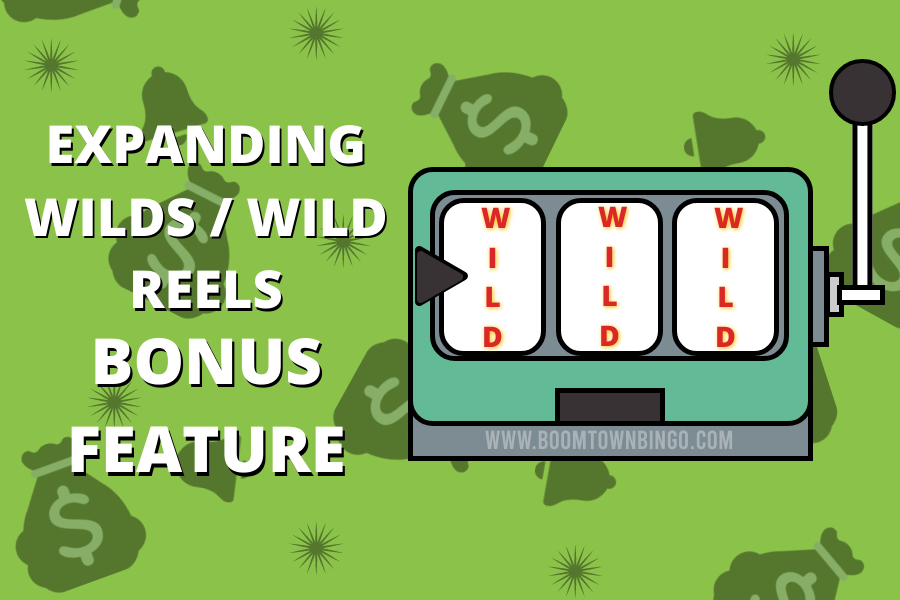 Wilds are one of the common and most exciting features, especially if an entire reel becomes wild as sit makes it easier to land huge wins.
When an entire reel is wild, it provides an even better chance of winning. If you get more than one wild reel, then there's a good chance of big wins. Enjoy wild reels and expanding wilds as they take over the whole reel. These wilds are also known as stacked wilds, find out more about the stacked wilds feature using our full guide.
Sticky Wilds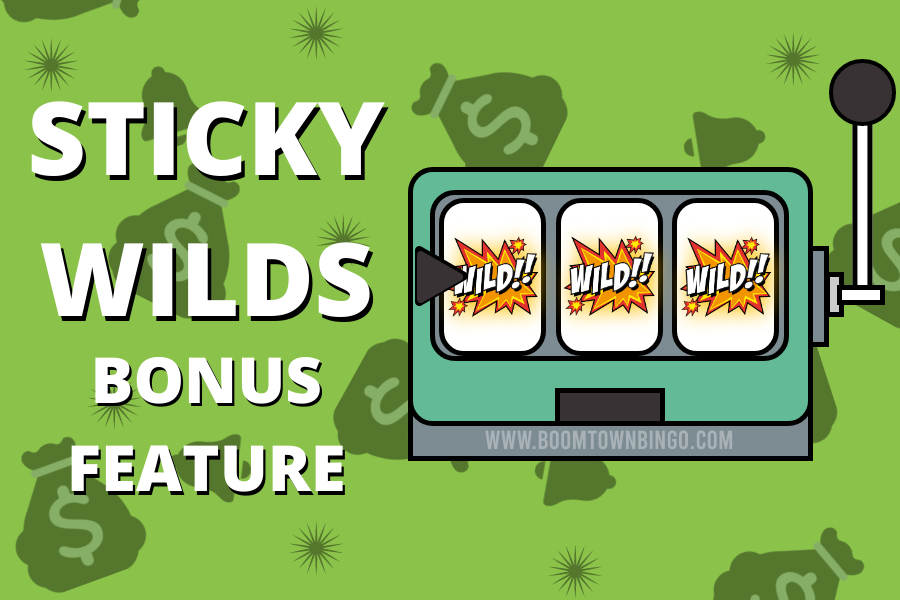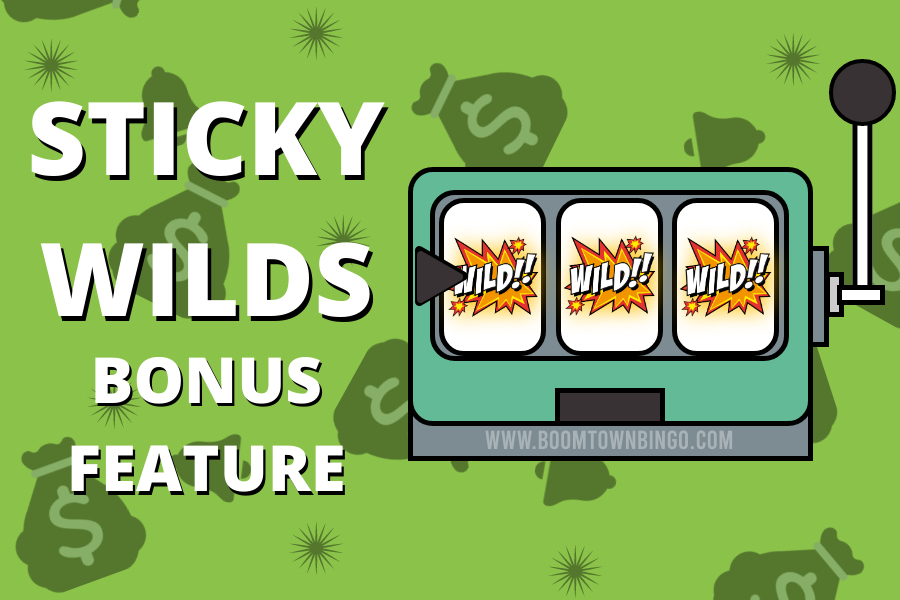 Sticky wilds keep wilds in place. When wilds land, they stick in place for another chance to spin with them on the reels.
Multipliers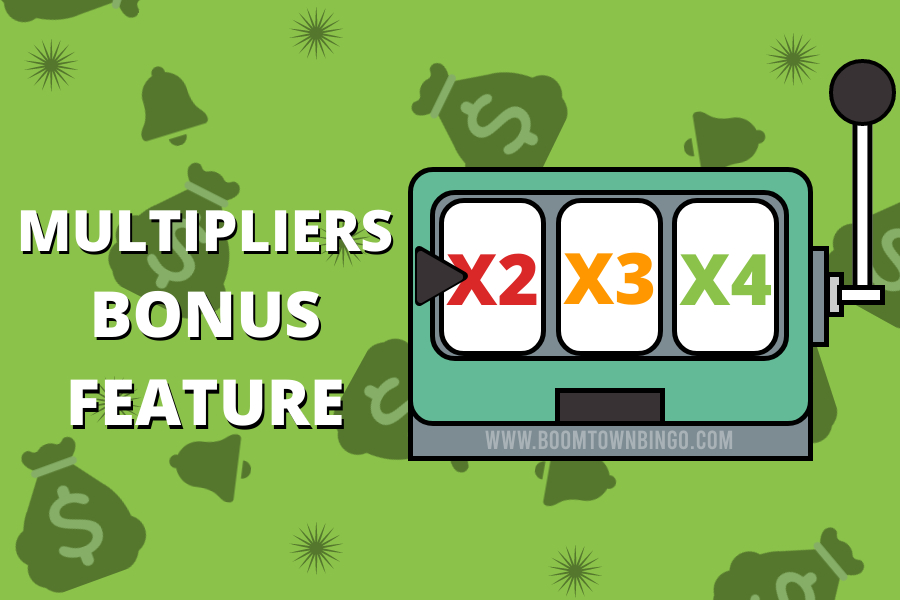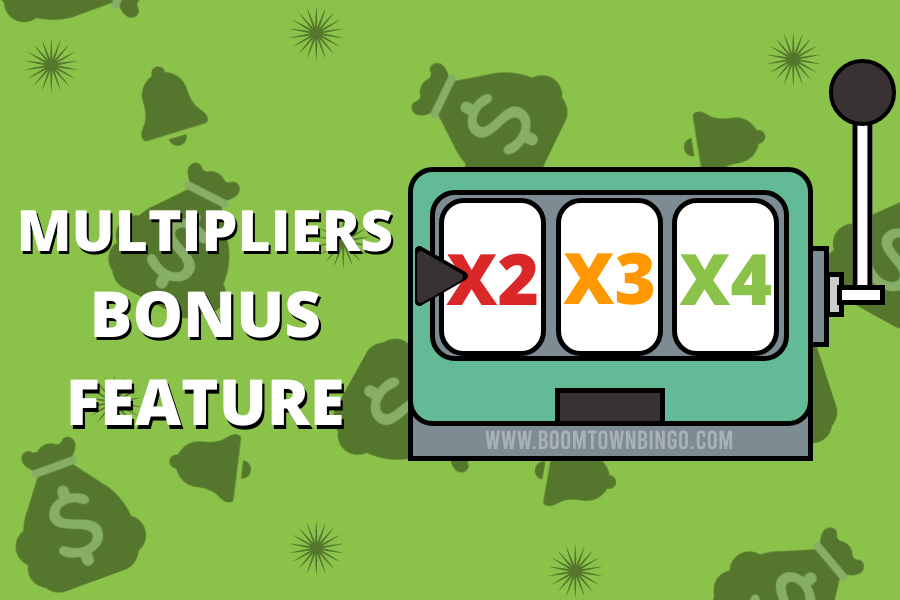 Multiplier slots come with different concepts, with some slots offering the multiplier as part of a bonus feature and other games making part of cascading reels or the usual gameplay. Multipliers can be 2x or reach heights of 1,000x.
A multiplier slot feature can work differently depending on the game, fruit machines are known for the fruit symbols, but they can also come with multiplier symbols.
Progressive Jackpot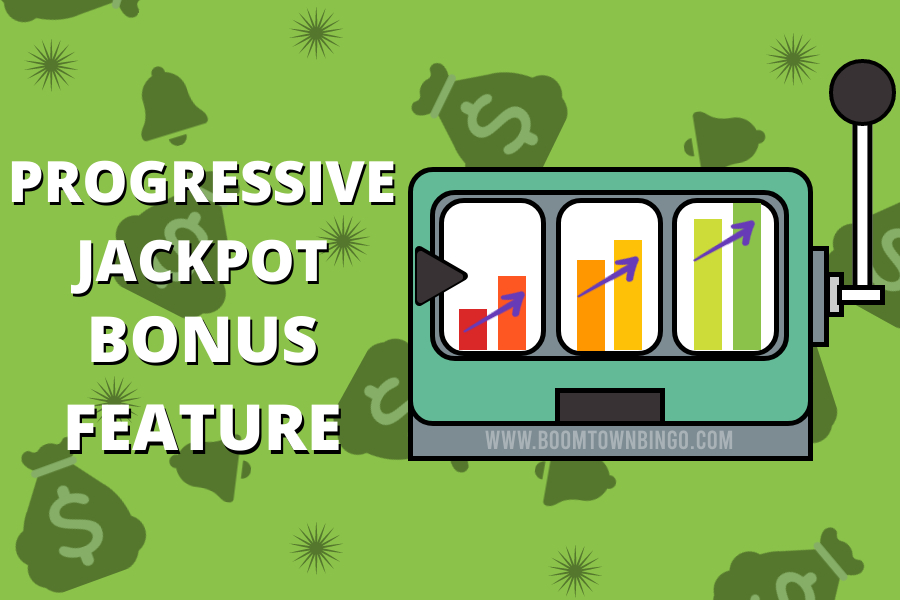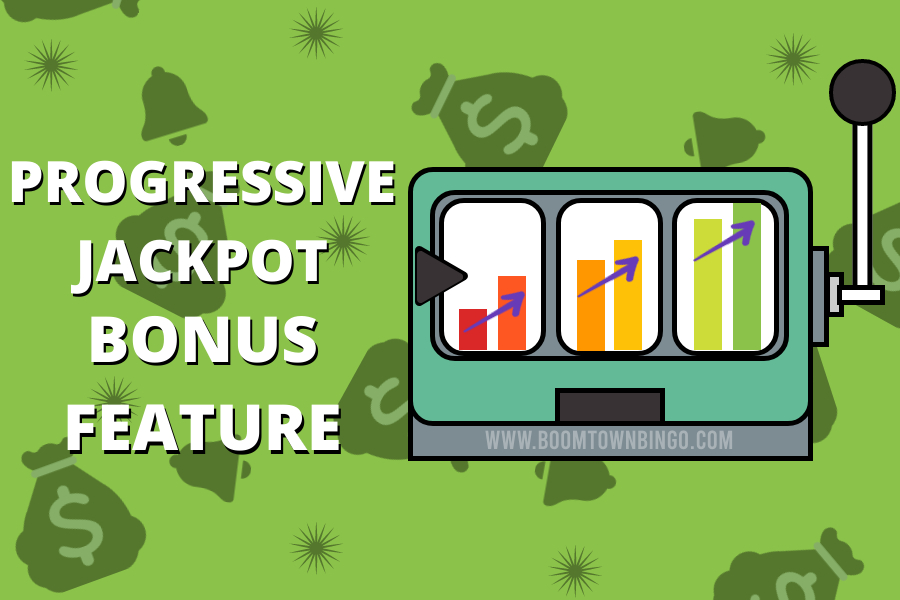 Progressive jackpots are one of the most sought-after slot features as it provides a huge jackpot win that grows over time. The jackpot grows until it is won, and this can lead to wins in the millions.
Many of these types of jackpots are linked. There are series such as Jackpot King famous for the three pots, with the biggest reaching more than a million.
You can find the best progressive jackpot slot games with our full guide.
Win Both Ways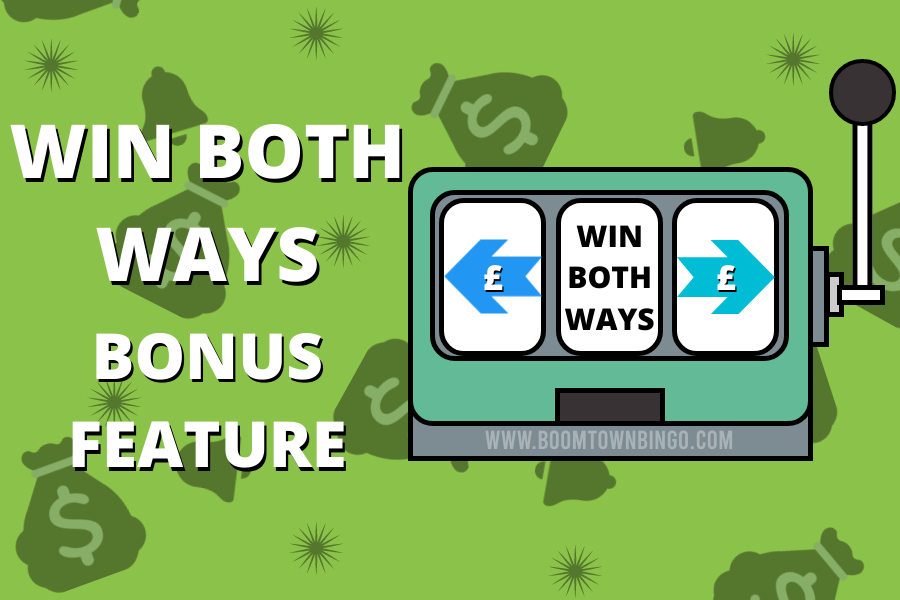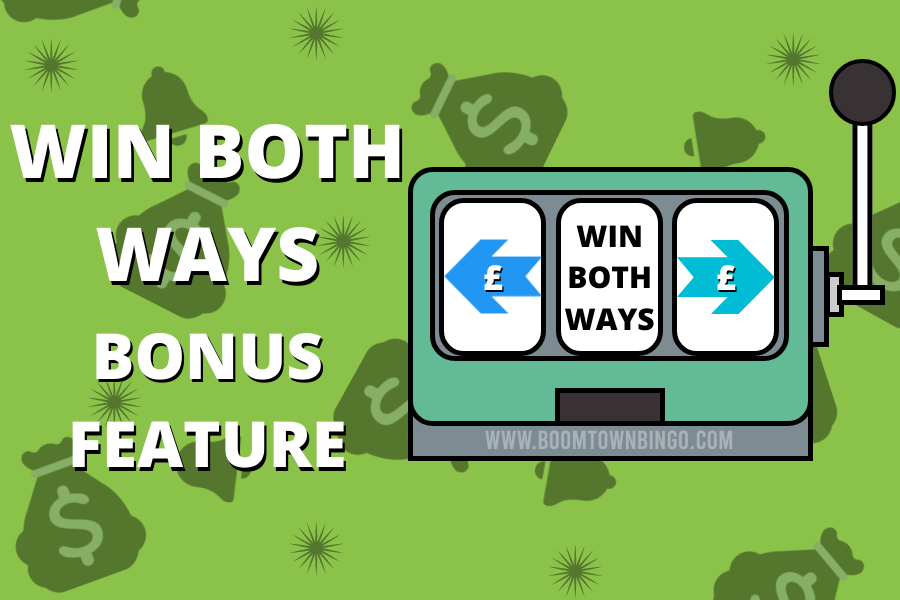 Win both ways is equally rare and exciting. Instead of paying from just left to right, it's also possible to land wins from right to left.
This offers double the chance to land wins and means more winning combinations.
Scatter Symbols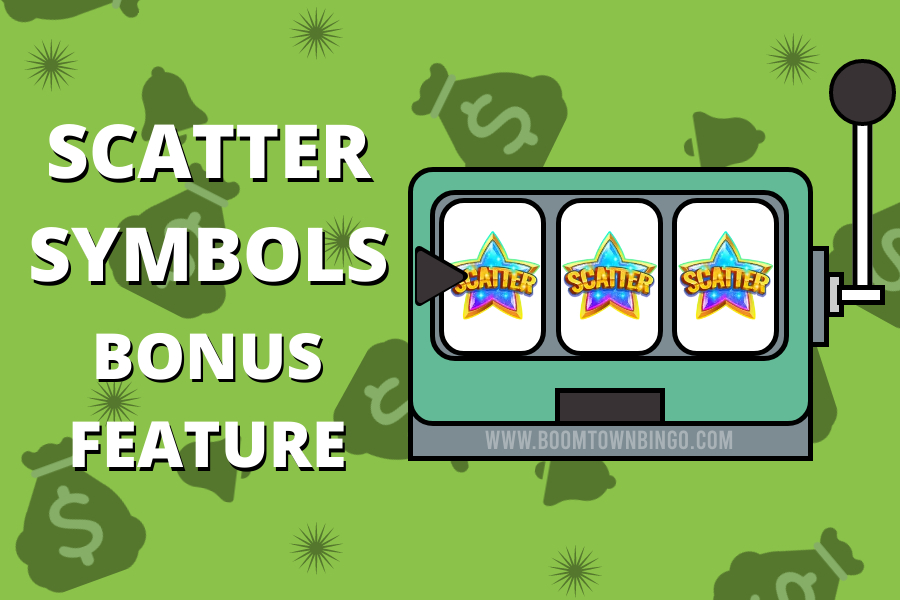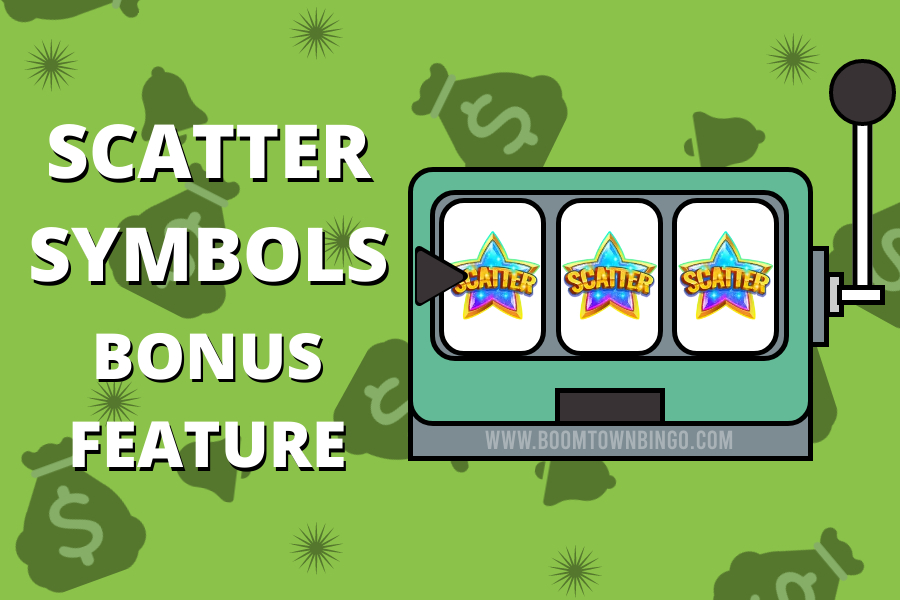 Scatter symbols are common on video slots, they used to come with a max win or a multiplier win, but they're often bonus symbols on new games that activate the free spins feature.
Generally, you'll need to get three scatters on the reels and then trigger the bonus free spins depending on the game.
Free Spins Round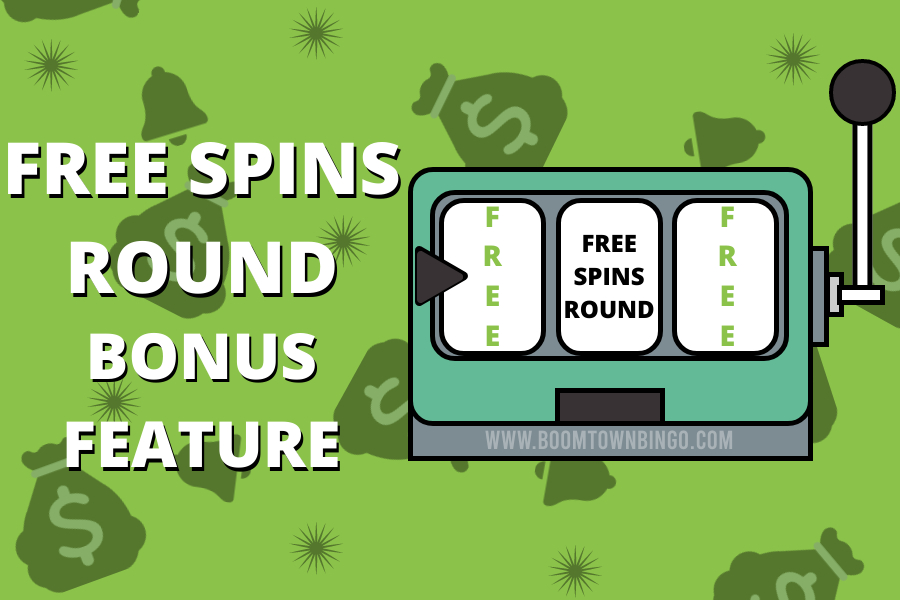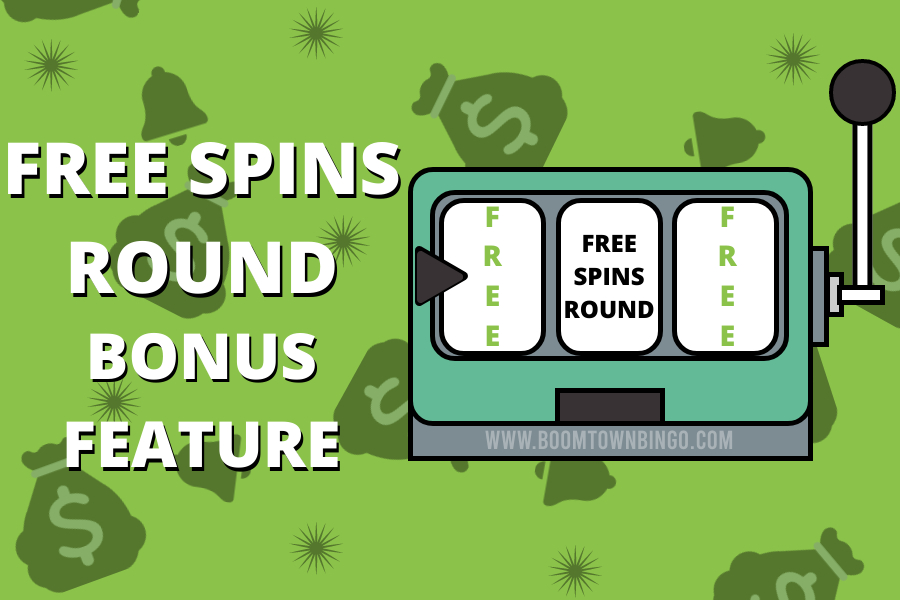 A free spins round is one of the most popular bonus features and is usually activated by the scatter symbols.
Free spins come in all shapes and sizes; you can get as little as 1 free spin or 100 free spins. Some free spin rounds allow you to choose which type of bonus spins you want to play, whereas others will not. Other games offer a re-trigger enabling free spins to be re-triggered during the bonus spins.
Pick Them Round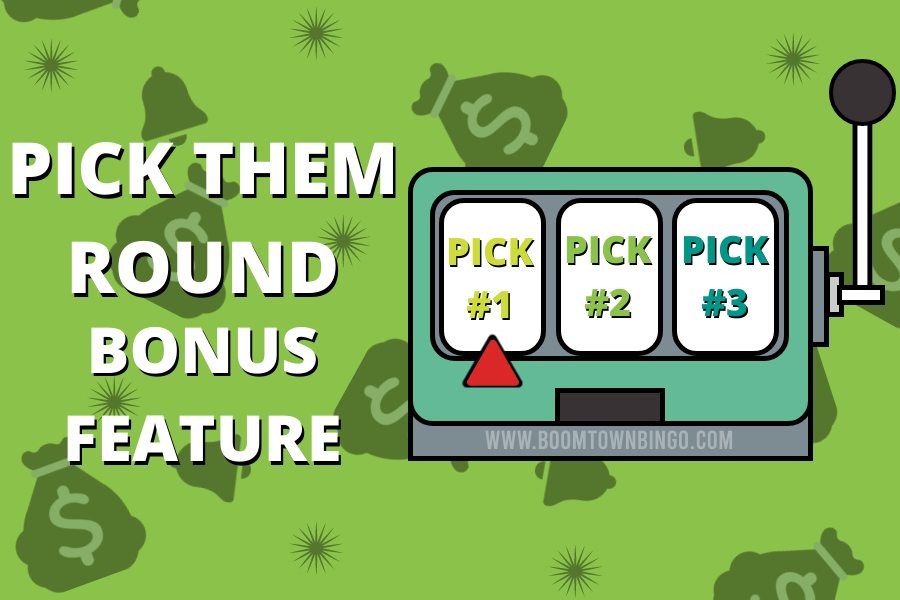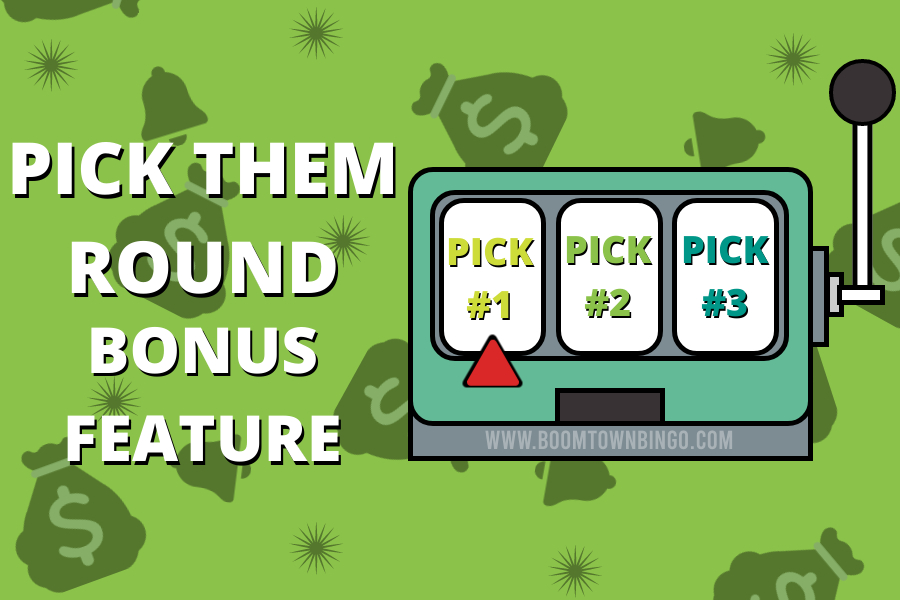 Pick Them rounds or Pick Em bonus games to have icons for players to choose from, and they then reveal an instant cash win.
This type of bonus is also part of slot special features as it sometimes works as part of free spins or multipliers, allowing players to pick their own number of free spins.
Gamble Feature / Double Up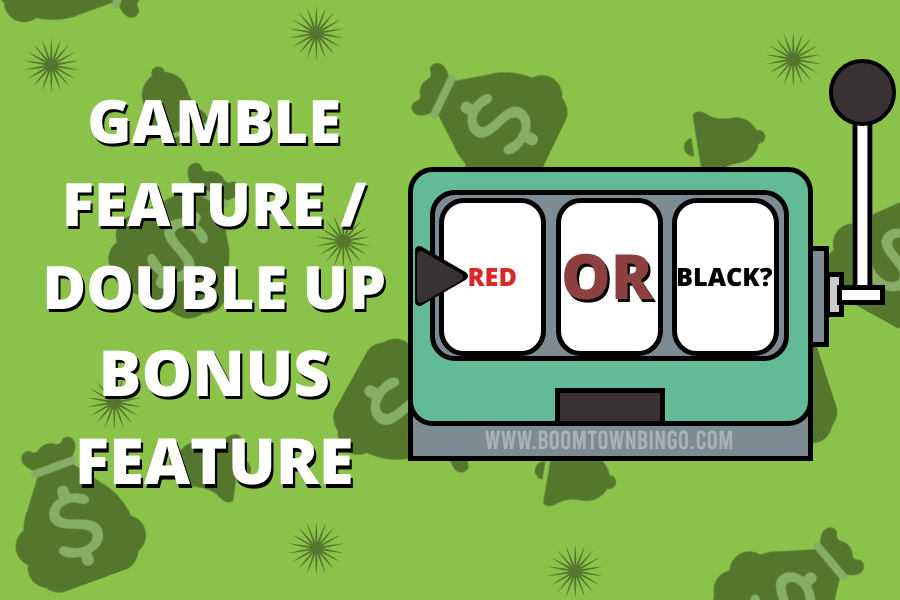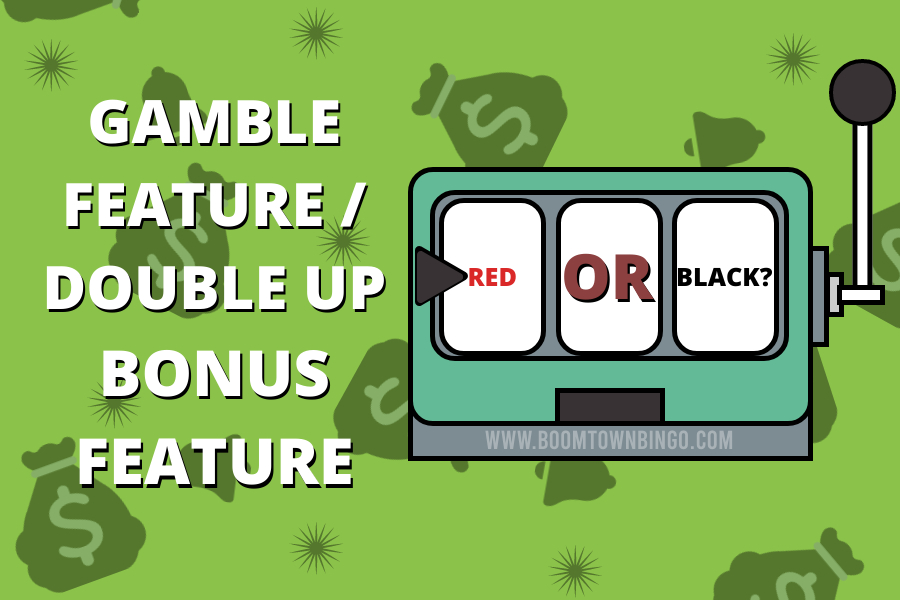 The gamble feature is another classic that was often part of traditional fruit machines. The gamble feature or double up feature enables the option to gamble on a win.
Each time you win, you can gamble and double up on the win. Most gamble features allow you to quadruple wins. If you gamble incorrectly, then you'll lose any initial winnings.
If you're a keen gambler looking to land extra wins, these games provide an exciting option that could win you quadruple the amount, although players aren't obliged to play the double up feature. Find our favourite double up slots and read up more on the slot feature itself.
Wheel of Fortune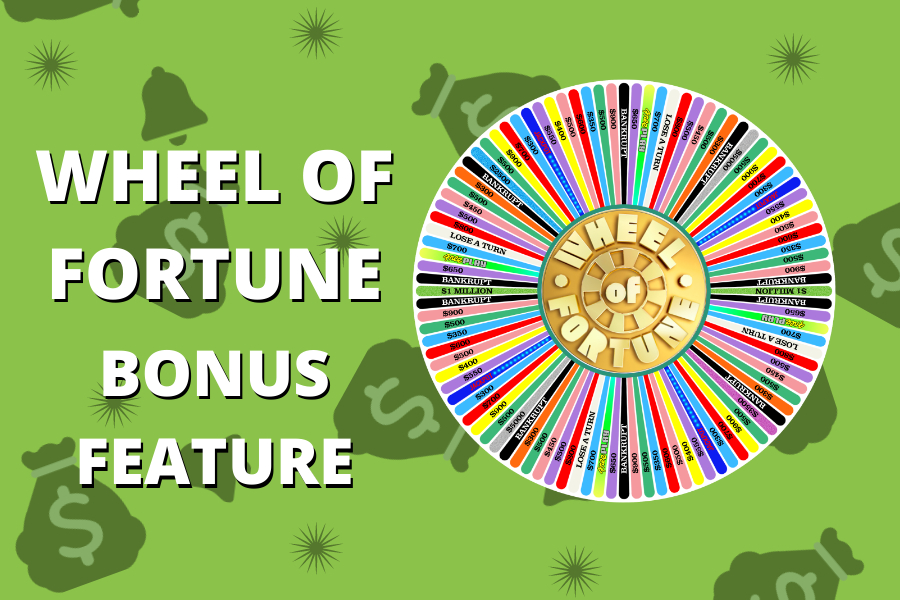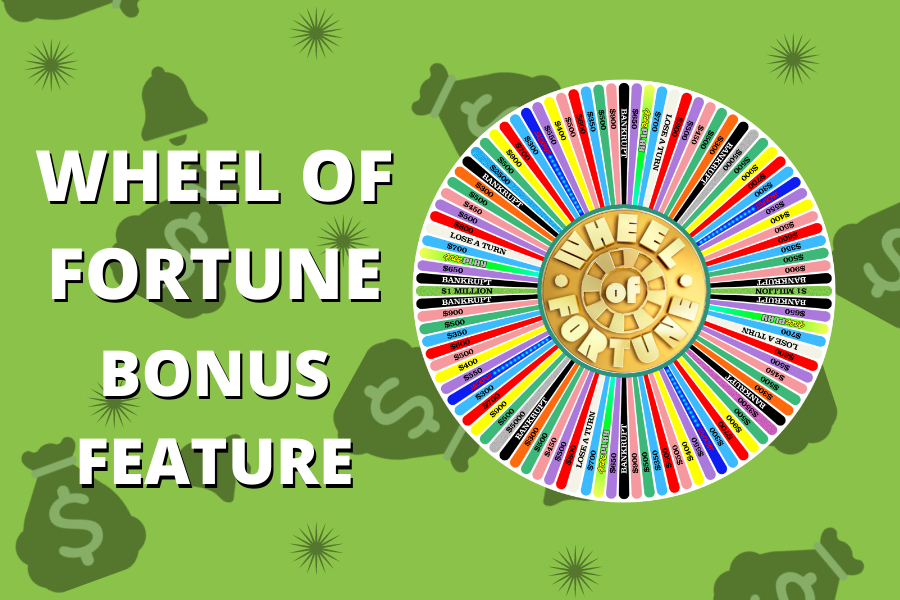 The wheel of fortune is a bonus wheel and is usually one of the special features – it can be part of a bonus round. You can spin the bonus wheel and land a bonus feature, or you can land a jackpot win with these types of wheels.
They vary depending on the game and the features. On the Jackpot King Slots, the wheel is part of the progressive jackpot.
Cluster Pays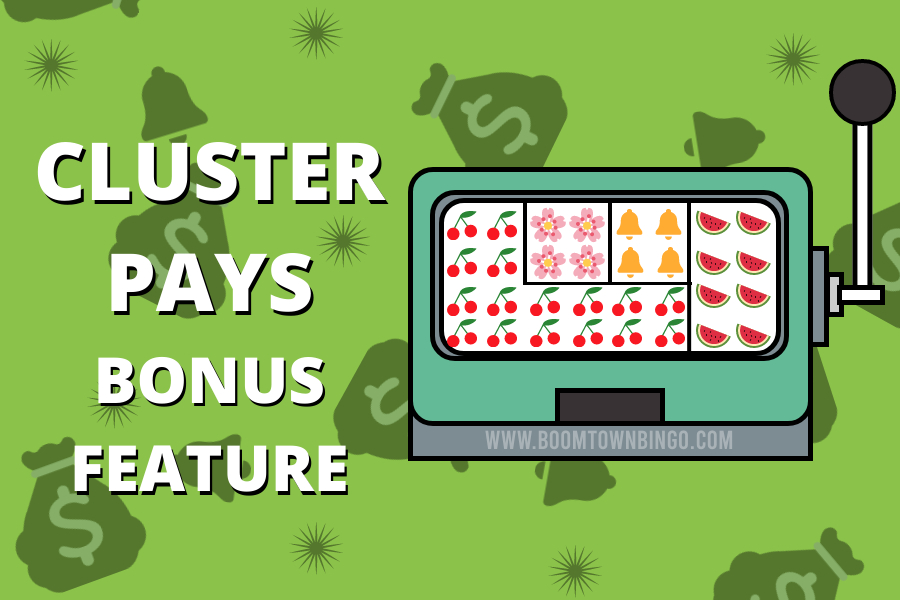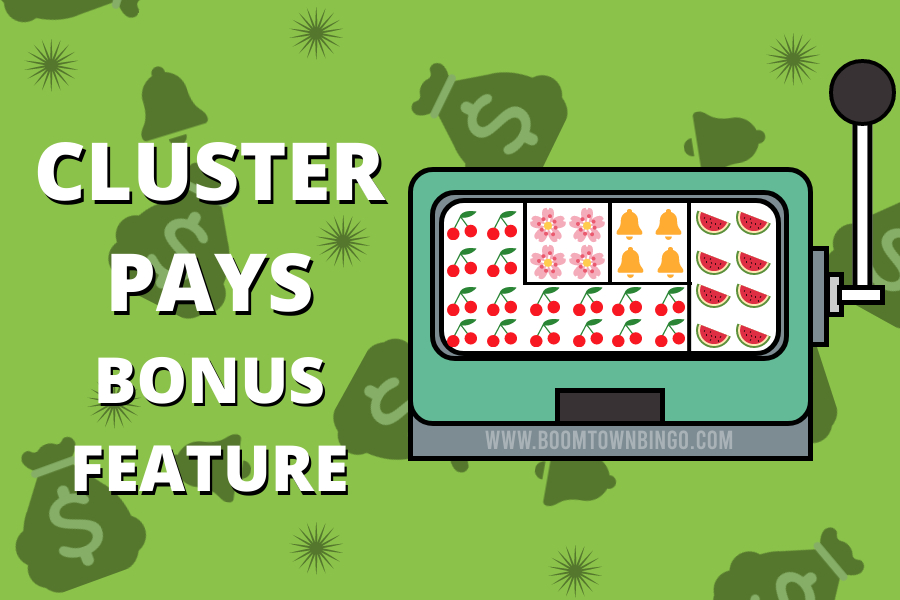 Cluster Pays gives more chance of winning, as it pays on any spin with 5 or more identical symbols. It doesn't matter where the icons are positioned. You get the chance to enjoy a payout from landing the same symbol.
Colossal Symbols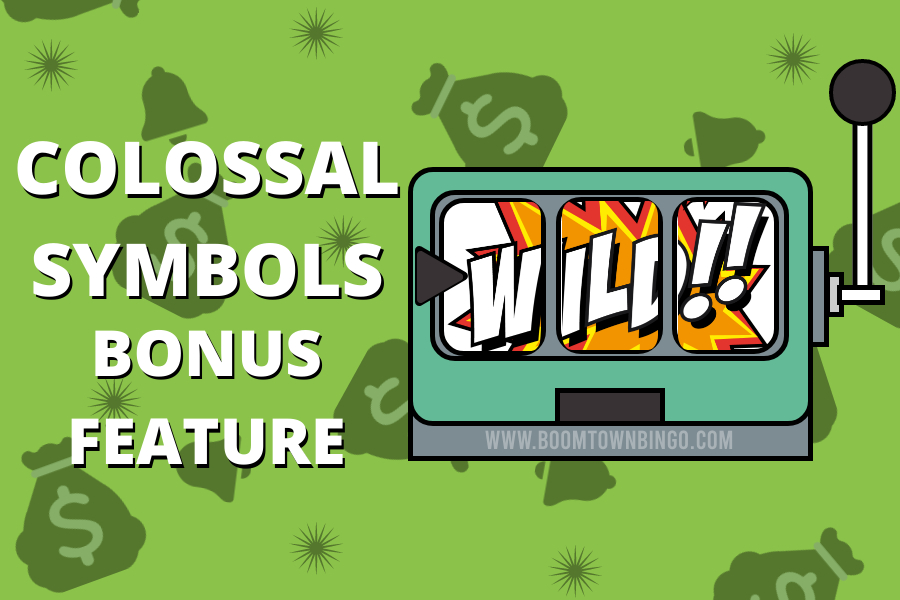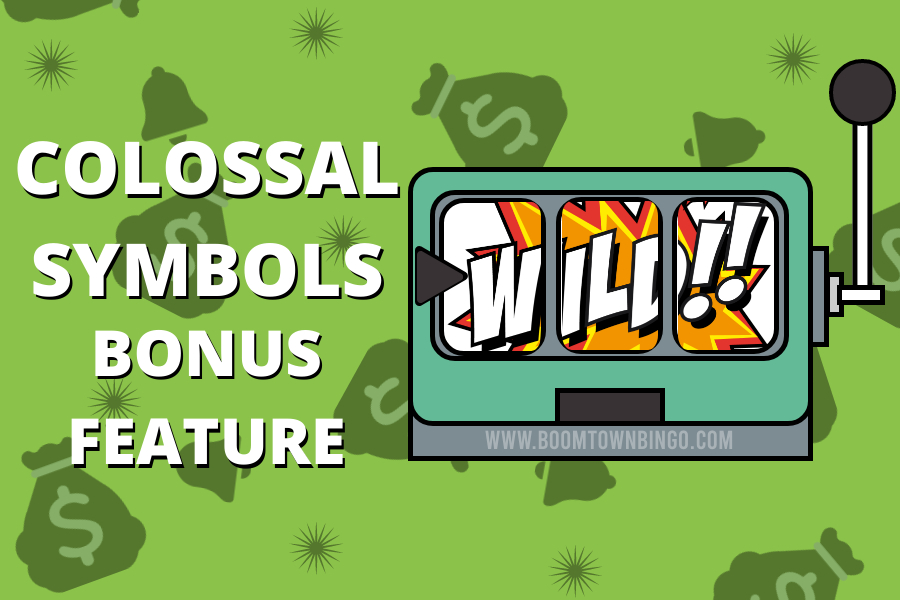 Colossal symbols cover two or three reels making it easier to get a winning combination. This can land on the left of the reels or anywhere else, but if it does land on reels 1-3, then you can expect a guaranteed win, as it has automatically matched up against three reels for you. We searched high and low on the internet and created a Best Colossal Reel Slot Machines roundup.
FAQs
What Are Bonus Features?
A bonus feature is a bonus element of any slot machine, and this can be a scatter symbol, free spins or a pick-em round. The list of slot features is never-ending, with split symbols, multiplier symbols, bonus symbols and more.
Which Slot Machine Features & Bonuses Are The Best?
There are lots of slot game bonuses such as free spins, wilds, wild reels, multipliers, cascading reels and more. There are many bonuses, and it depends on what you prefer. Check out the different bonus games and find slots that have incorporated these slot features.
What is the Best Slot With Bonus Games?
There are lots of online slots and lots of different types of bonus games to choose from; we believe that The Goonies Slot offers the widest range of bonuses with wilds, wild reels, multipliers, Jackpot King and free spins.
What Casinos to Play Slots with Features?
You won't need to look far for casinos that offer a range of slot features and bonus games.
Here are top casinos that have exciting slots with plenty of bonuses:
Are slot machine bonus games predetermined?
The online slots bonus games are predetermined because uses a random number generator. The RNG generates a sequence of numbers that cannot be predicted better than by a random chance and is used to determine the outcome of the slot bonus rounds.
Can I skip straight to the slot bonus rounds?
Casino players love the slot bonus features and you can jump directly to the slots feature by buying the bonus slots. Purchasing the bonus feature skips the need to spin the reels and you pay more money to bypass straight to the online slots bonus rounds.
Slot Machine Themes
In addition to the various slot features, you can also enjoy a huge amount of slot themes – these themes often add lots of choice and excitement. Enjoy the storylines, icons and sounds that come as part of the best casino slot machines.
You can make the most of Irish themed, Viking themed, Egypt themed and more. If you're into sport or want to enjoy retro slots, you can find them by browsing the themes.
Popular slot machine themes include lucky Irish games, oriental themed designs and movie-themed.
Here are all the different themes related to slot games.
How to Choose the Slots with the Best Features
Choosing the best slot with features comes down to your preference and what features appeal to you. The best way to find the best slots with slot features is to check out the demos, reviews and the best software providers.
Read Reviews
We have reviewed thousands of slots, and the best way to find out more about slot games and the features that it offers is to check out the review.
Save yourself time and effort by checking online slot reviews for the details on the bonus rounds, big-money payouts and volatility.
Demo Mode
Play slots for free using the demo version. These games offer you the opportunity to trial the gameplay without using real money. Although you can't win real cash using the demo mode, you're able to attempt to activate the bonus round of each slot and find out more about the gaming experience.
Software Providers
The best slots developers are known for creating great online slots that come with exciting bonus games. Scroll through the well-known outfits of game developers such as NetEnt, Microgaming, Playtech, Blueprint Gaming and Yggdrasil.
All Slot Machine Features
Here are all the various slot machine features.