Are you looking for some great new slots games online? Maybe you're tired of playing at the same old casino sites, and want to try something a little bit different.
What about a high variance slots game with a big free spins deal? But hang on – what exactly is high variance, anyway?
People who look for the best online slot games will check all kinds of statistics and figures before they start putting any money down. That's because some games, believe it or not, offer more ways to win, and more chances to win big. Others will simply give you bigger prizes to reward your patience.
In this guide, we're going to take a look at a few of the best high variance slots and games online right now. We'll also take you through everything you need to know about high variance slots, and why the volatility level you choose will really impact on your overall gaming experience!
What Are High Variance Slots?
High variance slot games are those which, on the whole, offer bigger prizes than most. High variance slots are likely to have big jackpot prizes and communal pools, for example. High variance slots reward high rollers and those players who are likely to hold out for a big win or two.
That said, high variance slots don't always offer the same experience as those games with more paylines and payable choices. Low variance slots, for example, are likely to pay out more often, for example on standard paylines. However, 5 reels or otherwise, these slot game standards are unlikely to give you big wins too often.
High variance games still have the same bonus round action and free spins chances that most slots titles have to offer. However, it doesn't always follow that their bonus rounds are going to come along too often.
Why Does Variance Matter?
Slot machine variance matters a lot as it can shape your whole gaming experience. For example, if you purely stick to high variance slots, you are likely to have access to big wins, but you're likely going to be playing for a while. The best high variance slot games try to pique your interest with a handful of low variance freebies here and there – such as free spins every now and again – but to get the best out of high variance slots, you are going to need to rack up those spins and stakes to claim the bonus features.
The higher the variance slot games are, the higher the risk becomes. A good way to look at this is to consider a roulette wheel. If low variance slots betting revolves around placing chips on red or black, for example, high variance would be placing your chips on the zero or double zero alone. The chance of that number coming up is very rare – but when it does, the prizes are likely to be huge.
That's why so many people look for the best high variance slot games with big wins and prizes you can hold out for. Therefore, these games are likely to appeal to pros and seasoned slots fans who don't mind spending time and money getting to the best prizes and the biggest wins. Free spins or not, a bonus round in a high variance slot game is going to be well worth the wait.
There are also medium volatility games that offer both frequent wins and big wins too. Read our best medium volatility slots guide as we provide you with the best games.
Why Might High Volatility Slots Be Right for Me?
Think carefully about what you're looking for in the best slots game for your needs. Here are a few reasons why high variance slots might be just what you're looking for.
Do you value one big win over multiple little wins?
Do you play slot machines for long periods?
Are you looking to make the most of your money, and don't mind holding out for bonus rounds even if it takes considerable time?
Are you playing slot games for the free spins bonus rounds – or for the prizes? Do you value winning over casual fun when it comes to slot games?
Of course, there are plenty of us who value winning big and having fun in equal measure. In many cases, winning big IS having fun! Therefore, it's worth looking at a fair cross-section of online slot games that offer you great prizes and solid chances of you seeing these wins roll in regularly.
The Best High Variance Slots Online
It's time to take a look at a handful of high variance slot games which are popular with players all over the world. You'll likely find these games at many an online casino – meaning that it's common to get stuck into a high variance slot from site to site. Why not see if there are any free spins deals tied in alongside? Bonus free spins on high variance games are all the more sweet – as your chances of getting big money prizes for a lesser stake increase.
Bonanza Megaways
The Megaways range of titles is always fairly solid, and with its huge array of bonus options and chances to win free cash, Bonanza is one of few high variance slot games which brings together huge wins and regular bonus features into a neat little package.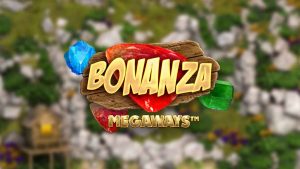 What helps Bonanza is the solid return to player ratio, and the fact that you can activate unlimited multipliers, reactive reels, free spins and more.
Bonanza is a surprising little game that does offer more than you might expect it to. Of course, as a Megaways game, it's also got stacks of ways for you to take money away. This does help it to stand out from the best of the high variance slots crowd in a major way.
Part of the Megaways series, you can expect some impressive returns from this exciting video slot.
Developer: Big Time Gaming
RTP: 96%
Volatility: High
Take a look at our full review for Bonanza
Book of Dead
Book of Dead is a solid game that's been around at online casinos and slot machine sites now for a few years. It's a well-established little brand, and it's famous for its amazing max wiun potential. Activate the brilliant free spins mode, and you'll get access to up to 50,000x your stake as a max jackpot.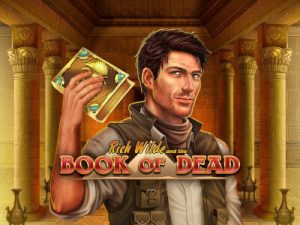 Of course, as a high variance slot game, the free spins mode might not come along as thick or as fast as you want it to.
That said, it's worth holding out for. This tomb-raiding title is great fun, and a respectable RTP is always going to keep players coming back for more. It's well worth looking into even if you're a casual player.
Developer: Play'n Go
RTP: 96.7%
Volatility: High
Check out our complete review of Book of Dead here
Immortal Romance
It's hated to believe that Immortal Romance has been around since 2011, and yet here it is – in the New 20s, with 243 ways to win, a decent RTP and lots of free spins and bound round action to appeal to most types of player.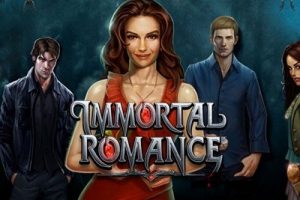 Visually impressive and with a striking theme, Immortal Romance has always been one of our favourites – and it's really not showing its age, even as one of the better-known and better travelled high variance games.
This is a stylish slot game that runs across 5 reels, but which has more than a few bonus touches to shake a stick at. It'll take you a while to rack up those multipliers, but it'll be worth it in the long run.
It's likely that you have heard of this game before, that's for good reason, enjoy the graphics and the overall storyline of this astounding slot game.
Dead or Alive
Dead or Alive is a classic high variance slot game that offers 5 reels, solid bonus round action, and plenty of big prizes.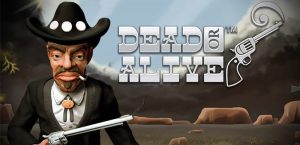 It is one of the most common NetEnt game standards you'll see in modern online casinos, with a competitive return to player to boot. Therefore, it's likely to do well with pro gamers as well as casual players alike.
Sticky wilds, free spins and huge multiplier boosters all help to keep Dead or Alive in vogue as one of the most enduring high variance games online right now. As with the above games in our list, it's chock full of big bonus fun, and shows no signs of aging.
Developer: NetEnt
RTP: 96.8%
Volatility: High
We've got a full review for you on Dead or Alive available right here
Raging Rhino
Raging Rhino is a real powerhouse of a high variance game, with a solid return to player ratio and a fairly unique play window on offer.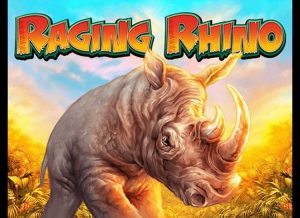 There are 4,096 different ways for you to win, and with the potential of an 81x multiplier lurking behind the reels, there are going to be huge prizes here that you simply won't expect elsewhere online. The bright theme and familiar visuals – it's been around the physical casino and slot machines circuit for many years now – all add up to a superb experience.
This is one slot game which really ups the ante on free spins, too, meaning that if you are looking for a high variance game that shares out big prizes more frequently than you may imagine, raging Rhino could be one of the best titles to lead in with. And why not, indeed?
Developer: WMS
RTP: 95.91%
Volatility: High
Read our complete guide to Raging Rhino
FAQs
How Do You Calculate Slot Variance?
It's not easy. Seasoned slot games experts will play their way through scores of high variance and low variance slots games to get a feel for which are likely to pay more than others on average. If you're looking at ranking all these games and prizes on your own, you will likely be there for a fair while! Simply look and see what experts have to say about leading slot games – and take your chances on games that are likely to pay big, and pay often!
If you're wondering what is slot volatility, then read our guide.
Is High Variance Better Than Low Variance?
That all depends on what you're looking for from your slot games. Some will give you bigger prizes and bonus rounds, while low variance games may, on the whole, pay out more frequently. Therefore, it is worth weighing up the pros and cons of both to see how you get on.
Do All Online Casino Sites Have High Variance Slot Machines?
It's very likely that casinos will lead with high variance games as they have huge bonus round opportunities and free spins – they may not come around too often, but big prize games are likely to appeal to plenty of online gamers. Therefore, it shouldn't be too tricky for you to hunt down big titles like Book of Dead and Raging Rhino on the web.
How Much Could I Win on a High Variance Slot Game?
That depends – some titles such as Raging Rhino really rack up the multipliers on their free spins, while others – such as Megaways standards – will give you more paylines than most to get stuck into. Take a look around – and why not check our top picks for the best high variance slot titles online?
Does Return to Player Matter?
RTP, or return to player, is an important feature you should consider alongside variance and volatility. RTP will tell you how often a game is likely to pay out during its lifetime. This measures how likely it is that a title will give you money back to bring you back to a plateau. Variance, meanwhile, tells you how likely it is a game will give you big prizes, or how often it will pay out at all.
Summary
High and low variance slot game standards are easy to tell apart – but it's well worth holding out for free spins on high volatility titles if you really want to win big. Check out a few bonus codes and deals and try a few of the slots we've listed for you above!
High volatility games are great fun, but do carry a risk – make sure you keep an eye on your bankroll as you play along!