If it's your first time looking into the best slot games with free spins and more besides, it might surprise you to learn that a lot of games differ in terms of payout and fairness.
While the best slot machines online are all built to offer fair chances at you winning big, it makes sense that some will be more likely to pay out more frequently than others.
This is where volatility comes into play. The more volatile a slot game, the more likely you'll get big prizes. Low volatility and low variance games, however, will generally pay more frequently in lower amounts.
A low variance slot pays out regularly. Typically, low variance means that there's less risk and more returns throughout a number of spins, although they pay out lesser amounts. If you want to gamble with less risk then you can enjoy low variance slots and frequent winning combinations.
In this guide, we'll take a look at what low variance slots could offer you in terms of gaming fun and prizes, as well as bonus features. We'll also take a look at a handful of big games with low volatility that you might want to get into in your own time!
Find out more about  low variance slots:
What Are Low Variance Slots?
Low variance slots and low volatility slots are those which offer the least risk.
This means that, regardless of the stake you put in on a slot, you will generally have a really good chance of cashing out. This means that your chances of winning on bonus features and games, for example, tend to be higher than those slot machines with high variance.
However, when it comes to low variance slots, you will be looking at small wins. Unlike high variance slot machines and games, where you tend to win big money fairly often, these machines and games will give you little in the way of big cash.
That, however, doesn't mean these are online slots you'll want to avoid. What it will actually mean is that low volatility slots will give you more real money wins than higher variance games. Therefore, for example, while you might get a big prize in every 100 spins on a high variance slot, on a low volatility slot, this could be as many as 20 prizes in every 100. Of course, it's going to vary from slot to slot.
Read more about slot volatility and what it means.
Top Low Variance Slot
We have a team of experienced experts that have sifted through the best low variance slots.
Find all of the top low variance slots here:
Thunderstruck 2
Incinerator
Bloodsuckers 2
Bar Bar Black Sheep
Starburst 2
Why Choose Slots with Low Variance?
With this in mind, some players may feel that playing on low variance slots is a bit of a waste of time. That's really not the case! While high volatility slots might give you a bit more bang for your buck, there's also a risk you're going to go away with nothing off a high stake.
However, with low variance slots you can be sure that you will win small prizes often. No matter the stake you put in. Therefore, this type of slot is likely to appeal to those who want to get stuck into the various features and action of a game more than the jackpot side of things.
Therefore, you could argue that low volatility slot games actually give you more to play for in the long run. In many cases, low variance slots will appeal to casual gamers, such as those who are likely to be playing for fun, or who may not be focusing so much on the money.
That said, there are still plenty of ways for you to win big cash off low variance. For example, you might unlock a bonus game or two, which allows you to claim free spins. On low variance, this means that your bonus round could go on for significant time, with zero in the way of stake from you.
Of course, there are always going to be pros and cons. Therefore, make sure to look through some of the best low variance slots online before you decide if this style of slot spinning is likely to be most worthy of your time and money. Many players choose to get a mix of the two – high variance and low variance – or go for the middle-ground. Your experience and tastes may vary!
What Are the Best Low Variance Slot Games Online?
To help give you an idea of what you can expect from leading low volatility slot games and bonus features, we've rounded up some of the biggest and best titles on the web right now. You may already have played some of them! However, these are particularly low risk with plenty of great features and functions, and they are all well-loved by casual and pro gamers alike. Take a look and see what you think!
If you're a fan of regular wins with bigger prizes then you'll want to check out the best medium variance slots.
Thunderstruck II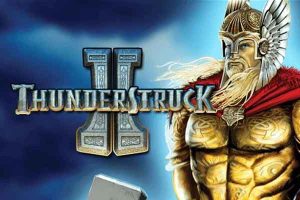 Only the best slot games online get the chance to shoot for a sequel, and Thunderstruck's original Norse God slot picked up enough fans for Microgaming to set up this second iteration.
If anything, with up to 243 ways for you to win prizes, Thunderstruck II is actually more popular than its predecessor. However, what many players might not realise straight away is that it's a classic example of a brilliant low variance game.
Low variance slots in the style of Thunderstruck II will give you tons of lines to play on. This means that, the more lines you stake on, the more chances you have to line up some wins. Big wins aren't impossible with Thunderstruck II, and there is a pretty impressive bonus array where you can unlock free spins and multipliers. It's a slot machine that throws out some great graphics and really takes the idea of low variance gaming to a whole new level.
Take a look at our full Thunderstruck II review here!
Developer: Microgaming
RTP: 96.1%
Volatility: Low
Incinerator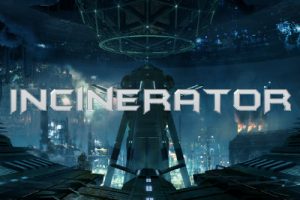 Incinerator is a fantastic low to medium variance game which focuses on dropping symbols and blowing things up. As if the name didn't give things away!
Boasting a great futuristic theme and plenty fo visual displays and action, there's a high chance you'll claim some solid prizes regularly, even if you don't claim the jackpot in the bonus every five seconds.
This is an Yggdrasil game which seems fairly simple on the face of things, but it'll soon be clear to you that the more wins you line up, the bigger your prizes will be. It's great to see things explode and cascade – meaning that off just one spin, you could start lining up chains of wins. It's one of the best games for getting value for money, and with lots of wilds and other features helping to make up for the lack of anything particularly fancy in the bonus department, it's a low variance game that's still a solid winner.
Find out what people are saying about Incinerator and the best way to land wins, we have taken a look at the game in our in-depth Incinerator Online Slot Game Review.
Developer: Yggdrasil
RTP: 96.1%
Volatility: Low to Medium
Blood Suckers II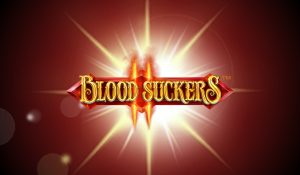 Another great low variance slot game that's actually a sequel, Blood Suckers II is one of many big games which themes itself around those fascinating fanged beasts, vampires. This is one of NetEnt's most popular titles, and the fact that you can expect regular wins due to low variance is a pretty good indicator for why. This is one of many low volatility slots on offer from NetEnt, though it's worth highlighting purely due to its immense fanbase.
Rack up vampiric symbols across five reels, with bonus scatters and 25 paylines to win across. There may not be as many paylines here as something as colossal as Thunder Struck II, but it'll still pay up more often than you might think. A solid RTP of 96.64% should see you well here, too. Big multipliers and free spins await you in the vampire-hunting bonus games, meaning that's lots of action to be had for very little money upfront.
Check out our complete review on Blood Suckers 2.
Developer: NetEnt
RTP: 96.64%
Volatility: Low
Bar Bar Black Sheep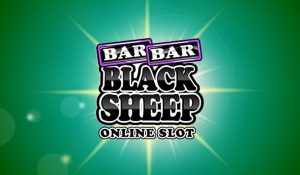 Bar Bar Black Sheep is Microgaming's modern take on one of the oldest games in their library, having found a new lease of life a few years ago.
Offering low stakes and an extremely pleasing, simple interface, this low volatility slots game is likely to appeal to casual players as well as those who are looking to claim regular prizes. While there may only be 15 paylines to shoot for, there is a maximum win of 60,000 available – not bad for a low volatility game, and frankly, you're likely to come away with a few smaller prizes on the occasion, too.
This game boasts traditional symbols, wilds, scatters and farmyard features that look great on any device, even four or more years on. The RTP here isn't as large as other Microgaming slot machine standards, but there is still a high enough chance for you to go away with a few big prizes.
Read our review on Bar Bar Black Sheep Slot here, we reveal the bonus features and the best way to land wins.
Developer: Microgaming
RTP: 95.3%
Volatility: Low
Starburst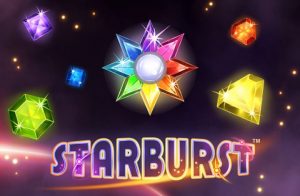 NetEnt's pride and joy tends to be a pretty big player online, and it's also a pretty good payer. You will normally find this low variance online slots standard tying in with free spins deals when you join major slot sites and high grade casinos.
It pays both ways, it boasts a simple array of reels and symbols, and best of all, it generally pays out fairly often. Therefore, it's quickly become one of the best low variance slot games online.
There's no jackpot to play for here, but what you do get is a solid RTP and a nice respin function which stacks up when you bring a few wilds into play. It's one of the easiest low volatility slots games to get into, and is therefore one of the most popular.
Starburst is one of the most recognised video slots around, it has a conventional style that makes it a favourite. Yet, you will also find lots of features and chances to win. Read what we have to say about Starburst Slot in our review here.
Developer: NetEnt
RTP: 96%
Volatility: Low
FAQs
Is Slot Volatility Easy to Measure?
Slot volatility is not always easy to measure.
In fact, it's probably best to leave this sort of thing to the pros and experts! The only real way you're going to get a genuine feel for variance and volatility is to play your way through on your own. Check out a high volatility slot or two with some free spins, for example, and compare the high variance with low volatility games such as Starburst.
Will I Win More Money with Low Volatility Slots?
You can win money with low volatility slot games.
There is not always a clear correlation between high variance games and great value for money. It really depends on how much you play for, and what your patience is like! You could be waiting a long time for big money to come along with a high volatility slots game. With a low volatility game, for example, it might only take you a little while to get a few wins off a bonus game.
What are the Best Low Volatility Slots Games ?
The best low volatility slots include:
Thunderstuck II
Bloodsucker II
Starburst
Bar Bar Black Sheep
There are more than a few great choices out there from big slot studios such as Microgaming and NetEnt. We've listed our top picks above! However, we seriously suggest you give a slot such as Starburst a look as a priority, as this is a solid game with plenty of big deals and bonuses attached.
Can I Play Low Variance Slot Games at Any Casino?
You can play  low variance slot games at most casinos.
It's rare that you will find an online casino that doesn't offer some form of low volatility game in their library. Of course, there are plenty of high volatility slots out there, too, so make sure to work your way around carefully with free spins and bonus codes you might take with you. Always slot reviews and reviews on the best high variance slots before you start dipping into any slot bonus deals.
What are High RTP and Low Variance Slots?
Volatility and RTP are completely different but if you get a combination of high RTP and low variance, you can expect regular payouts.
Here's a list of low variance slots with high RTP:
Bloodsuckers – 98%
Bloodsuckers II – 96.64%
Starburst – 96%
Summary of Low Variance Slot Games
Low variance slots and slot games are some of the most exhilarating you'll play online and playing low variance slots is done by many on a daily basis.
If you are looking for high action rather than high jackpots with your games, you're going to want to look for a popular title that pays out frequently. The focus is on quantity, not quality in terms of wins – but that doesn't mean these slots aren't worth getting into.
Check out bonus codes and free spins deals attached to the above titles – and do make sure to try a few high variance slots along the way, too.
Who knows – even on a small stake, you might find low variance slots and slot brands give you high wins from time to time.
Take a look around and see for yourself!