Comic fans rejoice, these themes offer extraordinary comic slots with incredible bonuses.
Comic book themed slot games are online slots that give players a gaming experience filled with action, adventure, and of course, some super wins that no hero or villain can resist. The theme is based on popular comic heroes and their arch-nemesis who help create an engaging game on the pay lines.
It's a niche theme but this incredible slot theme is growing in popularity, there are some interesting graphics and great chances to land huge wins on these slots.
If you want to find out how you can land all of the super bonuses these June 2022 comic slots offer, then keep reading! You may even find out more about the game's RTP, random wilds, the progressive jackpot, and any other bonuses the comic book game includes.
Best Comic Themed Slots
Play comic themed slots for real money or play for free on your favourite casinos sites today! Enjoy the amazing game features, worthwhile pay lines payouts, and the action-packed adventure each comic slot game poses.
Below are some of the most popular slots with a comic theme:
Suicide Squad Slot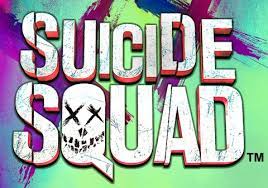 Suicide Squad is a Playtech slot game with 50 paylines.
It has medium volatility and offers four jackpots, free spins, multipliers, extra wilds, and stacked wilds.
They're the worst heroes in history, but they make for a fun online slots game. Players will appreciate the Suicide Squad slot since it offers them a thrilling online gaming experience with a variety of intriguing bonus bonuses. During Enchantress Mode, players can take advantage of extra unique wilds and multipliers.
Superman Slot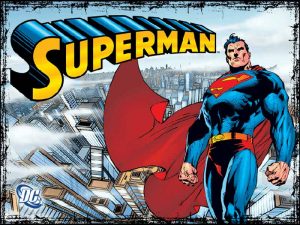 Based on DC Comics strongest comic book character, NextGen Gaming brings you a Superman slot with 50 paylines and 5 reels. The most possible stake is 100, while the smallest is 0.01.
The Bonus Bet button on the slot activates the maximum number of paylines and boosts the total wager by 20%, allowing an additional bonus feature called Save the World to be unlocked. Players can automate games by selecting from 5 to 500 automatic rotations by pressing the Autoplay button.
Find out more about what goes on underneath the cape with our full Superman Slot Review.
Justice League Slot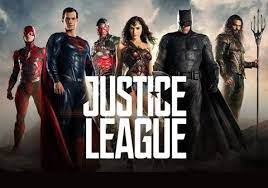 Join the Green Lantern and his other super friends in this thrilling game of slots that had 5 reels and 40 lines.
Matching symbols from left to right across the reels is required, with longer chains of matching symbols resulting in higher prizes. The squad as well as the famous logos of each character can earn slot wins.
Read our full Justice League Slot Review in June 2022 and check out the bonus games available to all slot players.
The Dark Knight Slot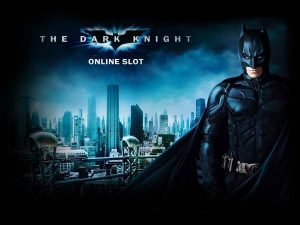 It's up to you, Commissioner Gordon, and Batman to defeat the evil Green Goblin and save as many slot prizes as you can in this game of Batman Slots.
This incredible movie slot is based on several volumes of the Batman film and comic. The Dark Knight is one of the few 6-reel slots available to play online with 50 fixed paylines that pays both ways, meaning consecutive matching symbols from either the leftmost or rightmost reel will see you win. It is set in the heart of the dark and dangerous streets of Gotham City, which are showcased behind the stunning graphics of the game matrix.
Natural Powers Slot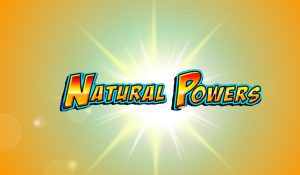 Natural Powers is a cool comic-themed slot, although it isn't based on a real comic story, it has implemented the comic theme and has a familiar storyline.
Four superheroines come with their powers that include Wind, Fire, Earth and Ice. The 5-reel slot offers 40 paylines and it comes with different bonus features that add to this theme.
This slot game exudes excitement throughout and it also comes packed with classic action, the cartoon style is reminiscent of old cartoons and comics.
Enjoy the multipliers, free spins and wilds in this incredibly easy-to-play game that still provides enjoyment in the base game and during the bonuses. Find out more with the full Natural Powers Slot Review of June 2022.
Daredevil Slot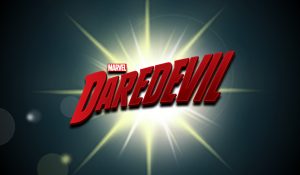 Daredevil Slot is a famous one due to the comic story of Matt Murdoch. Matt's alter-ego is known as Daredevil, he's a blind vigilante with a sense for crime.
The Playtech slot has 5-reels, 20 paylines and a number of bonuses including wilds, scatters, free spins and a progressive jackpot. Find symbols on the game such as the characters, weapons and more.
For more details on the various bonus slot features and the jackpot that's up for grabs, read our full review and experience using our Daredevil Slot Review.
Hellboy Slot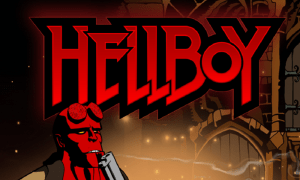 Hellboy is a famous comic story and is also a popular film. This Microgaming slot has a medium variance, a great return to player and enticing slot features.
The game displays a number of characters from the story and you will also find a nighttime backdrop. This 5-reel slot has wilds, scatters, a bonus game and super-mode free spins.
This has a generous return to player percentage and also comes with a gamble feature. Find more with our Hellboy Slot Review in June 2022.
Andy Capp Slot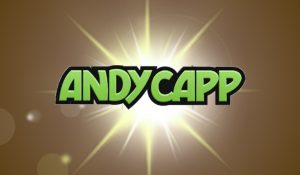 Andy Capp is a British classic, a popular comic strip and equally famous for the fruit machine of Andy Capp that was later.
Now you can enjoy a 5-reel slot game, with this modern video slot based on Andy Capp and what you'd think were mundane adventures.
The slot machine has 20 paylines and a number of bonus games including a jackpot, multipliers and free spins. The graphics stand out and it's a great new take on what's a famous comic strip.
Find the full Andy Capp Slot Review in [monthhyear].
Heroes of Spin Slot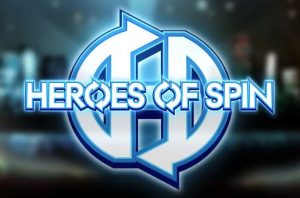 Heroes of Spin Slot is a 25-line, 5-reel and it comes with a superhero comic theme. The Blueprint Gaming slot has a medium variance and it comes with jackpots.
It comes with a range of bonus games including Diviso Bonus, Glacier Feature, Kinetix Bonus, Scorcha and lots of free spins.
Although the game isn't based on a real comic or Marvel story, the provider has done a great job of brandishing the comic feel, with this specific slot game comic with heroes of their own.
Find out more about the payout percentage, how to land wins and more with the full Heroes of Spin Slot Review.
Viz Slot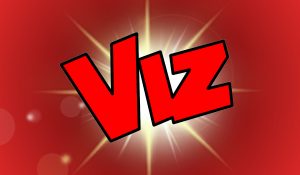 Viz is a popular British comic that comes with 5 reels, 20 paylines and different themed features.
The bonus games include free spins, multipliers, big wins and bonus features that revolve around the TV host – Roger Mellie.
Find Viz, Roger and Sid in this comic game, you'll find the character peeking above the reels, the symbols on the other hand consist of magazines, letters, super wilds and a Usual Suspects logo.
The bonuses on this Blueprint slot are Sid the Sexiest Scatter, Usual Suspects Bonus Game and Johnny's Wheel of Fartune.
Enjoy more details on the software, RTP and variance with our full Viz slot review.
Avengers Slot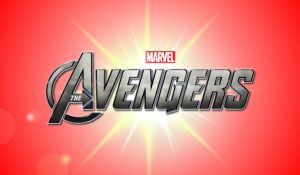 Avengers is a fan-favourite and is known as a popular movie, this slot machine is a comic and movie-themed slot game.
Avengers was originally a comic and is a slot game that stars all of the superheroes from the movie. The Marvel comic displays Iron Man, Hulk, Thor, Captain America, Black Widow and Nick Fury.
This Playtech Slot has wilds, scatters, free spins and it's also a high variance game. The progressive slot has lots of exciting wins and colorful reels, the modern video slot can be enjoyed with our full Avengers slot review.
What Are Comic Book Themed Slots?
Comic books themed slot games are online casino slots that reflect comic books, the famous characters, and symbols in the theme. Both the comic book & films of DC and Marvel inspire this theme so it's not surprising how action-packed and awesome the progressive jackpots and bonuses are.
So, if you've ever wondered how glorious it would be to hang with Captain America while he battles against the army of Hydra or tinker with expensive technology with Iron Man, or even how it would be like to be a mutant member of the X Men, then you must play comic themed slot games.
With top titles like Man of Steel, Batman the dark knight, The Avengers, Wonder Woman, the Great Spiderman, Justice League, and Thor Ragnarok, this amazing genre has produced a billion dollar a year industry with Hollywood films alone. Hundreds of comic book heroes have become mainstream thanks to the film industry's inventive imagination. The same allure can now be found on your computer screens in the form of interactive DC and Marvel slots games from the world's leading online slots software companies.
Thanks to the likes of Playtech Powered casinos, players can experience some glorious slot games with main characters like the Incredible Hulk stalking through the pay lines. These famous names along with their interesting bonus games and inventive game features will surely lure you in for hours of gameplay with these comic book characters.
FAQs
What Comic Book Themed Slot Has The Best RTP?
There are countless heroes in the cinematic and comic universe but the one with the best slot RTP is Jack Hammer. Ruling over the rest of the online slot games, Jack Hammer boasts a 97% RTP whereas the others normally have RTP rates that range between 93%-96%.
What Variance Are Comic Book Themed Slot Games?
Most of the online slot based on DC and Marvel comics have a medium to high variance level. A volatility like this is likely to give players pretty high prizes throughout the game, however, it might take a while to gain. So, the game gives big wins that land only land in a semi-frequent manner.
Can I Play Comic Book Themed Slot Machines On Mobile?
Every player may play comic book slot games on their mobile device thanks to software developers and online casinos that offer them. Most online casinos have a downloaded app or a mobile-friendly website where you may play games on your smartphone, tablet, or PC. You can contact the creators on their website if you have any queries or issues.
What Symbols Are On Comic Book Themed Slots
Symbols in a comic book slot game's pay lines are most likely to reflect some of the top movie and comic entertainment trends such as various weapons, automobiles, police cars, costumes, villain's paraphernalia, colourful letter icons, explosives and explosions, hero logos, and other power symbols that could relate to the main character or their nemesis.
Comic Book Themed Bonus Features
As with many online slot machines, this kind of game will also have some interesting bonus features most likely relating to the original storyline of the main character. Some of the most common bonuses you can trigger that can help you gain more in the slot game are as follows:
Wild Symbols
The wild symbol is one of the more hugely popular features you can trigger and it's usually seen as the theme's logo. Players will often just get the normal wild which serves to replace other symbols on the reels. But, in other slots, it can act as a stacked wild, expanding wilds, or even a sticky wild.
Scatter Symbols
Scatters are one of the more useful albeit rarer of the features. When you land a few of these on a single spin, you can actually trigger the free spin bonus. Scatters are often an image related to the theme, but you can check the slot's pay scheme to make sure.
Free Spins Feature
This is without a doubt one of the most advantageous slot bonuses, since it can lead to further spins or other features. Extra spins are typically utilized to play a humorous cartoon or video relevant to the genre. When you trigger this bonus game, you can play free online casino games on the slot machine. Instead of using your total bet, the slot machine uses your free spins to make a wager.
Progressive Jackpot
A progressive jackpot is a prize that grows in value each time a player plays a slot machine. It will continue to rise until it is won by a lucky player. A small portion of every qualifying bet goes toward the jackpot in progressive slot games. It can be won at random or by successfully completing a bonus game.
Conclusion
People enjoy playing games that are based on their favourite character, film, television show, or even a game. Incorporating comic books, movies, and characters into the world of casino entertainment is bound to result in a thrilling and enjoyable gambling experience, especially ones involving the incredible hulk or Wonder Woman gold lassos, or even the famous skills of each of the X Men.
Because online slots games have a variety of extra features such as free spins, jackpots, wilds, win multipliers and other special features, you'll have a lot of chances to win and receive welcome bonuses on your first real money deposit. You can use the comic book slots casino welcome bonus to play for free and enhance your betting abilities in preparation for future online casino betting. After all, every online casino offers bonus features in the form of free spins or cash.
If you're a fan of Marvel's Iron Man, Captain America, or other DC heroes, then you should try a comic themed game of slots. You won't just be among some of your favourite characters on the reels, but it's also a great mix of modern features and an older-looking gaming interface.
Other Slot Machine Themes
Here are other slot machine themes popularly played by online casino players: