Mine through the deepest tunnels to find the most dazzling jewels and beautiful gems!
Gem themed slots and jewel themed games are slots with gems and diamond symbols. They come in all shapes and sizes, with different reels, lines and bonus features. Find popular games such as Starburst and other exciting diamond slot machines. These gems have lots of scatters, wilds and more.
Discover several of the best Gem Themed Slots and Jewel Themed Slots with their bonus features, RTP, and variances in this review. Slot machine themes make slots exciting, add features, graphics and lots of chances to win.
Best Gem Themed Slots and Jewel Themed Slots
Many jewels and gems theme slot games give players many bonuses and free games to help them win bigger prizes. These slot games are regulated by the gambling commission of a state like the Alderney Gambling Control Commission. The commissions check that the developer of slot games, like Pragmatic Play and IGT, for example, follow the regulations.
We reviewed some of the best gems and jewel themed games to help you consider which games to try.
Dazzle Me Slot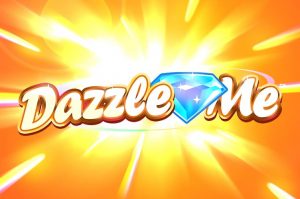 Dazzle Me Slot is a game that's been around since 2015, the NetEnt slot machine has 5 reels and 76 paylines.
The glitz and glamour of priceless stones that keep appearing on active reels to earn you some shiny payouts are the inspiration for the game's name. We had a hunch that our Dazzle Me slot machine instruction would be a fascinating experience from the start.
The gem slots game is set against a hazy background of faraway lights turned into dreamy and flashy orbs in an avant-garde layout of 5 reels with a varied number of rows. The first two reels on the left-hand side of the screen have just three rows of icons, whereas the third and fourth reels have four rows. The fifth row, which is located on the far right, is the only one that has five rows of icons.
Read the full Dazzle Me Slot Review in September 2023 and find out more about the RTP and variance.
Da Vinci Diamonds Slot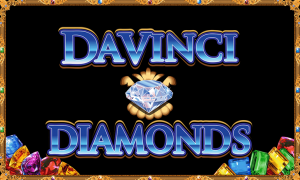 IGT's Da Vinci Diamonds slot game includes some of his most famous works, including the Mona Lisa, Lady with an Ermine, and Portrait of a Musician, as well as glistening diamonds and a gleaming diamond.
If you get three or more bonus scatter symbols, you'll get up to 15 free spins with different paintings. As your balance improves, admire the masterpieces and bask in the radiance of the beautiful stones.
Da Vinci Diamonds Slot is a slot game with exciting gameplay, diamond symbols and colourful reels. Find other IGT slots using our full guide.
Starburst Slot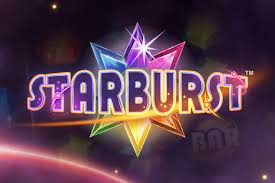 Starburst Slot is another colourful game with lots of stars, this slot machine is the most popular in the casino world.
It is synonymous with bonus offers and free spins when you sign-up to play. This vibrant game displays lots of cluster pays and some exciting bonus features.
Starburst offers 5 reels and 10 paylines, free spins and wilds. Find out more about this Net Entertainment Slot with our full Starburst Slot Review.
Tome of Madness Slot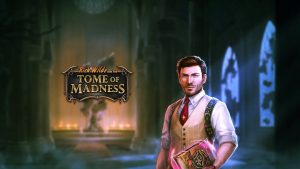 Tome of Madness is a PlayNGo game with Cluster Pays paylines, 5 reels, and 5 rows and a 94.52% RTP.
Tome of Madness is a game with a Medium-Low RTP and a High Volatility. Tome of Madness is ranked 12th among all Play n' Go slot games, with Ancient and Gems as themes. Random Feature, Cluster Pays, Free Spins, and Random Wilds are among Tome of Madness' primary features.
Hot Gems Slot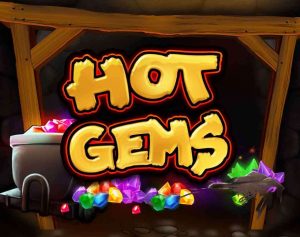 Hot Gems is a Playtech slot machine with 25 paylines, 5 reels, and 3 rows and a 96% RTP.
Hot Gems is a low volatility game with a high RTP. This slot is a visually pleasing one with lots of colours and gems, it also comes with lots of bonus features.
Enjoy this gem themed slot and all of its bonus rounds, you can enjoy big wins.
What Are Gem Themed Slots and Jewel Themed Slots?
Gem themed slot games and Jewel themed slot games shine bright like diamonds among the piles of many slot games in the market today. These slot games with precious stone themes come with different reel numbers and paylines. These also have a wide range of minimum bets and max bets.
In most of these slot games, the symbols are different kinds of gems and jewels, including diamonds, emeralds, opals, rubies, and pearls. In the background, these games have mystic and elegant tunes playing.
Both online and offline slot machines have several Gem Themed Slots and Jewel Themed Slots games to choose from. These slot machines usually have three to five reels and at least one payline. Many paylines and extra features can be found in modern online slots games with the same premise.
FAQs
What Gem Themed Slots and Jewel Themed Slots Has The Best RTP?
Hot Gems Slot made it to our list and that's down to the generous RTP of 96%. This surpasses the 95% average that we expect.
Unearth some of the greatest RTP slots and gem themed games.
What Variance Are Gem Themed Slots and Jewel Themed Slots Games?
The variance shows you how likely you are to get winning combinations and how great your wins will be when playing online slots. If you are spinning a slot machine that doesn't pay out frequently but has the potential to pay out large, you are playing a high volatility game.
There are many jewel slots and gem slots in your preferred online casinos and slot websites. These slot games are available in a range of variances, from low to medium to high.
No matter what variance range you want to play, from low to medium or high, you can choose from these jewel slot games like Reel Gems, Gems and Stones Slot, and Bejeweled Cascades Slot.
Can I Play Gem Themed Slots and Jewel Themed Slots Machines On Mobile?
Wear the best jewellery emblazoned with the biggest gems you can find!
Many online casinos offer a diverse selection of Gem Themed Slots and Jewel Themed Slot Games. On PCs, laptops, and even smaller screens like tablets and Android or iOS mobile devices, these slot websites can be accessed using your preferred browser.
Players may be eligible for deposit bonuses and other bonus stipulations when they establish an account with select online slot casinos. Players may earn a welcome bonus in addition to a gift bonus after successfully registering an account.
Find the best online casinos with the best jewel themed slots that come with casino bonuses and slot games.
What Symbols Are On Gem Themed Slots and Jewel Themed Slots?
Gem Themed Slots and Jewel Themed slot games have symbols and features that are related to the precious stones. These symbols are usually gemstones that align with the jewels and gems slot theme, delivering cash prizes, bonuses, and awards when they land on the reels and form winning combinations.
diamonds
ruby
emerald
jade
peridot
amethyst
sapphire
Gem Themed Slots and Jewel Themed Bonus Features
Gem Themed Slots and Jewel slots offer bonus features and special attributes that can help players rake in more treasures and bigger diamonds. Learn about these symbols that reward gamers with larger payouts.
Wild Symbols
Most gem and jewel themed slot games use rare gemstones like opals and onyx as wild symbols. Wild symbols can appear on the slot machine in any position and will pay out even if they appear alone on the reels. These one-of-a-kind slot symbols can also be used to replace other symbols in the game. Extra wild symbols and wild reels are examples of wild symbols.
Scatter Symbol
The gem and jewel themed slot games have scatter symbols that can come in the form of diamonds. The Scatter symbol is a sign that lets all gamblers win enormous prizes depending on where it appears on the online slots playground field. The Scatter symbol is unaffected by the value of your bets or the number of lines you play.
Free Spins
In gem and jewel themed slot game slots, these free spin rounds take players to another setting that can be out in outer space or deep within the jewel mines.
Many slot machines have bonus features that transport players to a different screen with a different setting. In both online and offline casinos, the term "free spins" is utilized. Regardless of which casino you visit, the phrase is frequently used to describe a bonus feature of video slots or slot machines. One of the most popular bonus features in online slots is free spins.
Bonus Rounds
Bonus rounds come in a variety of shapes and sizes, and they provide you with the opportunity to win additional money while playing the main game. Bonus games are usually triggered when specific symbols appear on the reels and last for a short period of time before returning you to the main game. With many of the elements we have seen, this is where online slots really shine and start to mimic video games.
Conclusion
We have covered everything you need to know about jewels slots, so you can now decide whether or not you want to try one. If you do, you will find a wide variety of games to pick from, with the vast majority of them having optimized graphics for both Android and iOS devices. As a result, you can play most games on your favorite device, whether it's a phone, a tablet, or both. These slot games have good odds for slot players that are set by the game developers. Gem themed slot games are the hidden fruits in the ground that you can unearth for the jackpot.
Other Slot Machine Themes
Here are other slot machine themes popularly played by online casino players: