The sun is out, and the blue waves of the water are beckoning to you. Will you respond to the call of the water to bring treasures to the surface?
Underwater themed slots are slot games based in the ocean; they display a sea genre that compiles of mermaids, dolphins, pirates and ships. These slot machines showcase many bonus features such as free spins and wilds, plus you can find cascading reels and different paylines.
Read our review of the best Underwater and Ocean themed slots covering the bonus features, RTP, and variances, to find out the best games with this theme.
Best Underwater and Ocean Themed Slots
Bring the jackpots and bigs wins to the surface bonus games, free spins games, and more from the best Underwater and Ocean themed slots. We reviewed some of the greatest slot games featuring Underwater and Ocean themes, whether classic slot games or more modern slots with interesting features like turbo play.
Also check out the best slot themes in October 2022 with our full guide of the different types of themes and features.
Uncharted Seas Slot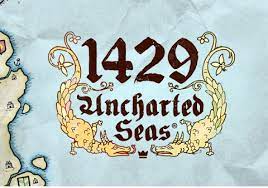 Thunderkick's video slot is aesthetically spectacular and is often celebrated for being one of the slots with the best RTP.
The reels have been replaced by a hand-drawn map in the medieval style, and the symbols include a range of sea animals and beasts and the sun, moon, and star emblems. A wild symbol appears in the slot and expands to span the entire reel, assisting in creating larger wins.
A free spins bonus is also available, with up to 50 free spins available. With a rewarding RTP of 98.6%, one of the highest in a video slot, 1429 Uncharted Seas is a popular pick among players.
Enchanted Mermaid Slot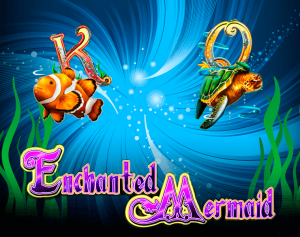 The lovely Enchanted Mermaid slot machine casino game offers 25 pay lines, 3 rows, and 5 reels.
Dive into the water to find the mythical beautiful mermaid, who will help you to find the magnificent treasures at the bottom of the ocean.
The game has a wild mermaid and lots of different features, including expanding wilds and multipliers.
Secrets of Atlantis Slot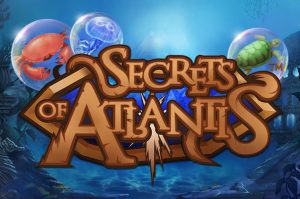 Secrets of Atlantis is a free online slot game with 5 reels, 4 rows, and 40 fixed pay lines.
In August 2016, when this fantastic video slot was released, NetEnt revealed free video slot machines fans with bonus rounds in the famous region hidden beneath the ocean waves. Secrets of Atlantis online video slot will take you on a magical adventure to the depths of the ocean if you are up for it.
Dolphin Treasure Slot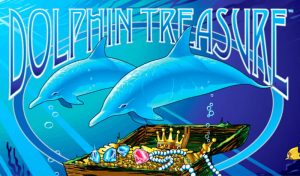 Dolphin Treasure is a 5-reel, 20-payline slot machine.
There are buttons for selecting the number of lines and playing the game. A player must choose either a red or black card or a suit while gambling. The win is twice if the red/black decision is correct. If the suit is correctly predicted, the prize is tripled. The game can be repeated up to five times.
Aloha! Cluster Pays Slot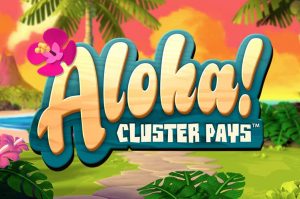 NetEnt's fantastic Aloha! Cluster Pays online slot machine game blew up the online casino sector.
This intriguing online slot game has six reels and five rows. Aloha! Cluster Pays a video slot game that will entice gamblers with its fascinating features and the potential for big prizes. Collect fruits, shells, and flowers to exchange as you walk along the warm beaches of Hawaii.
Check out our Aloha! Cluster Pays full review for everything you need to know about the RTP and regular wins.
What Are Underwater Themed Slots and Ocean Themed Slots?
An Underwater Themed Slot and an Ocean Themed Slots take players deep into the hidden depths of the seven seas to find sunken treasure chests and jackpot-laden slot games. These slot game themes support different games with a wide range of reels, number of paylines, min bets and max bets.
The features and symbols show common underwater items like fishes, corals, and shells. These games often come with happy and cheery soundtracks played with xylophones, shakers, and cymbals.
Different underwater and ocean-themed slot machines games are available for both online and offline slot machines. Three to five reels and at least one payline are characteristic of these slot machines. Modern online slots games with the same theme can have many paylines and several bonus features.
FAQs
What Underwater and Ocean-themed Slot Has The Best RTP?
Swim towards the ocean floor and find the best Underwater and Ocean-themed slot games with the highest Return to Player rate. There are many slot games with aquatic themes for you to choose from. This slot game is one of the best Underwater and Ocean-themed Slot games with the best Return to Player rate.
What Variance Are Underwater and Ocean-Themed Slot Games?
In online slots, variance tells you how likely you are to get winning combinations and how big your wins will be. You are playing a high volatility game if you are spinning a slot machine that does not pay out frequently but has the potential to pay out big.
You will find a wide range of underwater and ocean-themed slot games at most of your favourite online casinos. These slot games come in a variety of variances, ranging from low to medium to high variance.
Depending on what variance you prefer, be it low, medium, or high, you can choose from underwater slot games like Dolphin Reef Slot, Charms of the Sea Slot, Coral Island Slot, and Dolphin Treasure Slot.
Can I Play Underwater and Ocean-Theme Slot Machines On Mobile?
Ride through the waves and swim under these jackpot-filled slot games. Many online casinos provide a large range of underwater and ocean-themed slot games to choose from. These slot websites are accessible via your choice browser on PCs, laptops, and even smaller screens such as tablets and Android or iOS mobile devices.
When opening an account with certain online slot casinos, players may be eligible for deposit bonuses and other bonus stipulations. After successfully registering an account, players may also receive a welcome bonus in addition to a gift bonus.
Find the top online casino sites providing casino bonuses and slot games with an undersea or ocean theme.
Here's where to play ocean themed slots:
What Symbols Are On Underwater and Ocean-Themed Slots?
Underwater and Ocean-Themed slot games have symbols and features that are related to the relaxing water waves. These symbols are usually sea creatures that provide cash prizes, bonuses, and rewards when they land on the reels and form winning combinations.
dolphins
sharks
treasures
starfishes
corals
seashells
Underwater and Ocean- Themed Bonus Features
Underwater and Ocean-Themed slots offer many bonus features and extra attributes that can help players swim further into the water to find the treasures hidden in the sand. Learn about these symbols that reward bigger wins for players to bring home.
Wild Symbols
Wild symbols can appear anywhere on the slot machine and payout, even if they appear alone on the slot reels. These one-of-a-kind slot symbols can also stand-in for other symbols in the slot game. . Wild symbols include extra wild symbols and wild reels. Many Underwater and Ocean-themed slot games have dolphin symbols like the wild symbol.
Scatter Symbol
The Scatter symbol is a symbol that, depending on where it appears on the online slots playground field, allows all gamblers to win huge prizes. The size of your wagers or the number of lines you play has no bearing on the Scatter symbol. The scatter symbols in Underwater, and ocean-themed slots are often seashells or treasures teeming with gold.
Free Spins Feature
Many slot games include bonus features that take players to a separate screen with a different setting. Free spins are a gaming word used in both online and offline casinos. The phrase is often used to describe a bonus feature of video slots or slot machines, regardless of the casino you play in. Free spins are one of the most popular bonus features in online slots.
With Underwater and ocean-themed slots, these free spin rounds can be set in the deep blue water lined with underwater life such as corals, turtles, fishes, and corals.
Bonus Rounds
Bonus rounds come in several shapes and sizes, and they allow you the chance to win extra cash while playing the main game. Bonus games are normally rewarded when particular symbols appear on the reels, and they stay for a brief time before returning you to the main game. This is where online slots really shine and start to resemble video games, with many of the features we've seen involving sophisticated storylines.
Other Slot Machine Themes
Here are other slot machine themes popularly played by online casino players: