Are you craving the excitement that comes with a 20 Payline Slot?
The 20 paylines slots are slot machines with 20 winning lines, these pay lines are ways to win. Playing the full lines allows for more opportunities and they can be altered for each spin. Casino games with 20 lines allow dynamic gameplay with multi payline slots. 
Read our article to learn more about 20 payline slots, how these games work, and why you should give them a try.
Best 20 Payline Slots
Are you craving to give 20 Payline Slots a try? Start your gaming session with the winning lines in these 20 line slot games.
Moon Princess Slot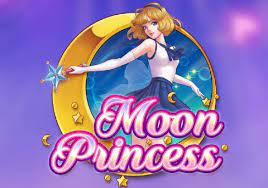 The night is gloomy and varies in shades of dark blues, greens, and purples depending on the Moon Princess in command, while a beautiful crescent moon lights the 5×5 slots grid. The Moon Princess online slot machine's reels are set against this backdrop.
Three high-value reel symbols are the three princesses. Only the gold-trimmed Moon sign, which is the most precious of them all, pays out up to 5000 coins, is as rewarding as them. The Winged Bell, Golden Heart, Blue Star, and Green Disc are the four low-value symbols.
Our team have taken a look at the Moon Princess Slot in a review. We take a look at the RTP and how to land regular wins.
Hell's Kitchen Slot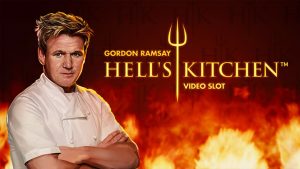 Hell's Kitchen is a NetEnt slot with five reels, three rows, and twenty paylines. It's a sponsored spot based on the popular Gordon Ramsay TV show.
From a minimum wager of £0.20 per spin to a maximum bet of €200 per spin, the slot is played on all platforms.
Hell's Kitchen is a low to medium volatility video slot with a 96.07 per cent RTP and the potential to win 1,000x your bet.
Guns N' Roses Slot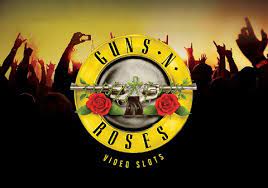 There are 20 pay lines on this five-reel slot. Spin the reels for 0.20 to 100 coins to get the action started, and you may win up to 750x each pay line if you land 5 Axel Rose symbols.
The RTP of 96.98 percent is extremely high, and when combined with medium level volatility, it might be set to pay out some decent wins. Video snippets of live appearances will be shown for big and mega triumphs.
Use our Guns N' Roses Slot Review as we reveal the bonus features and exciting theme of this game.
Eastern Emerald Slot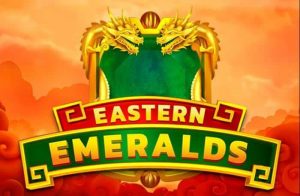 Choose from a variety of betting possibilities ranging from £0.20 to £100. Eastern Emeralds are a low to medium volatility game suitable for any pocket or level of player. This means you won't have to worry about not earning any wins frequently.
Holmes and the Stolen Slots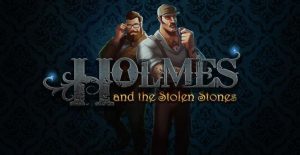 For between €0.20 and €100, you may play detective on 5 reels with 20 paylines in this online slot. The land between three and five matching symbols across the paylines from left to right to win. These combos have the potential to pay you up to 40 times your line bet.
If the progressive jackpot reaches about £24,000, the 96.8% RTP shines through in the free spin round, when rewards of up to 240x your wager may be won. This game's medium volatility will moderate the prize-winning, providing more regular modest wins with the occasional chance for a greater boost.
What is a 20 Payline Slot?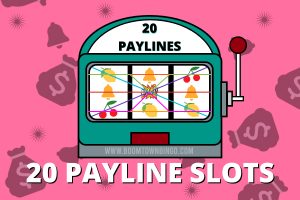 A 20-payline slot offers players 20 ways to land a win in a slot game at any online casino. Players only receive payouts from winning combinations on active pay lines. Developers of all current video slot games and 3D slots frequently choose 20 pay-line slots.
A payline, also known as a betting line or a winning line, is a set of symbols on a slot machine that results in a win. Original slot machines only featured one pay line, which could be won by forming a horizontal line with three matching symbols.
Many modern slot games in online casinos can be simple and straight at times, but others can also take on a zig-zag shape that can be vertical, horizontal, or diagonal and run across reels
When it comes to 20 Payline online casino games, there are two sides to consider. One benefit to you as a player is that you will win far more frequently because there are more ways to win. That's also pretty sensible. When compared to games with a single or a few pay-lines, you will have to bet more money to make these 20 pay line slot games spin.
If you want to take a look at other types of slot paylines then check out our full guide.
Popular Questions
How Does a 20 Payline Slot Work?
Depending on how many you wish to play with, the number of paylines on a slot machine may have a significant impact on your bankroll, wins, and happiness.
Suppose you place a wager on all of the paylines, though, your odds of winning rise substantially. Although some slot machines with 20 ways to pay have set pay lines, which require you to wager on all of them, others are flexible, allowing you to pick how many paylines you want to activate out of the 20 available and how much you wish to spend on each line.
Whenever players choose to play with multi-line slots that pay 20 ways, they already have a maximum of 20 ways to win! In online casino games that offer 20 line ways, the player places a certain amount as a bet on each payline for every spin. In variable games where the number of active pay lines can be adjusted, the minimum bet requires a single payline to be active while the maximum bet needs all the betting lines to be open, activating more pay lines.
For slot games in some online casinos with free spins, the bet placed during the base game is carried over to the free spins round.
A winning combination in such slots are symbols that land on the reels across an active payline. The reward the player receives is the amount of the bet they placed multiplied by the set multiplier for the set. For example:
Bet= £0.5
The multiplier for landing a symbol in a set of three = x5
£0.05 x 5 = £2.5
The wins that player can expect is £2.5
Where to Play 20 Paylines Slots?
This kind of multi pay line slots is often found in the most popular casino games in the market today. To access these video slots, casino games and slot machines, players may need to place a deposit to play at maximum bets. These casino games and a select slot machine may come with a deposit bonus and various bonus features such as free spins, adjustable slots pay lines, wild symbols, bonus rounds, and jackpot games.
These popular slots with 20 line ways can be found in the following online casino sites where player can play for real money.
20 Payline Slot Features
20 Payline Slots games may come with many slot features that increase the number of winning combinations that a player can land. The common bonus features found in this multi-line slots type include free spins, wild symbols, a progressive jackpot that award real money, bonus games, and scatter symbols to name a few. Information about these special features can be found on the game paytable.
Here are the features that can be found on most such games.
Wild Symbol
Wild symbols are one of the most popular slot characteristics, and they're beneficial to gamers. They can be substituted with other symbols to increase your chances of forming a winning combination.
Wild symbols are frequently combined with other modifiers. They can also extend to cover entire reels, lock into place to form sticky wilds, and do a lot more.
Scatter Symbol
A scatter symbol derives its name from the fact that it may perform its function anywhere on the screen. To be effective, regular symbols must appear on a payline or neighbouring reels.
Scatters, on the other hand, can be used wherever on the board.
Three or more scatters will usually activate free spins or other bonus round activities. As a bonus, you may also receive a scatter payoff.
Progressive Jackpots
Progressive jackpot slots have the highest payoff potential of any slot machine.
Progressive jackpots are not the same as regular pay table rewards. They begin with a small sum, such as £500 or £100,000. The jackpot sum is then increased by a tiny proportion of each bet placed on the game.
Progressive slot games can make it to a top jackpot of millions.
Free Spins Feature
Free spins are generally provided based on the number of scatters or another trigger. You'll then be given several free spins on the reels, which will pay out as usual.
Many newer online slots provide the option to "purchase a feature." It will cost you between 50 and 150 times your entire wager, but the free spins feature will begin right away.
Re-triggering free spins are also possible.
Adjustable Paylines
Nowadays, many slot games include more than one payline. Today's machines include a zig-zag paying function, which means the winning paylines traverse the reels in a zig-zag pattern.
Conclusion
With a large growth in the number of paylines and technology improvements to provide a higher number of reels and more methods to play slots, you may be in with a chance to win a jackpot. Always check the pay table first to see what slots paylines are available. If you're lucky, you'll get several high-value symbols on several paylines and win big. Now all that is left to do is to play a 20 ways online slot!
All Winning Combination Slot Machine Lines
Here are all various multi-line slot machines winning combination slots features.