Whenever you have more than 100 paylines to play with, it's an opportunity that should be taken with both hands. There aren't many 164-line slot games but our team of experts have found and reviewed them right here.
The 164-line slots are rare, they give you 164 different ways to win and also offer a range of bonuses. Conventional slots offer 20 pay lines but these games offer plenty of win opportunities. Also enjoy free spins, 6 reels and lots of wilds.
Read on for everything you need to know about the best 164 payline slots in September 2023.
Best 164 Line Slots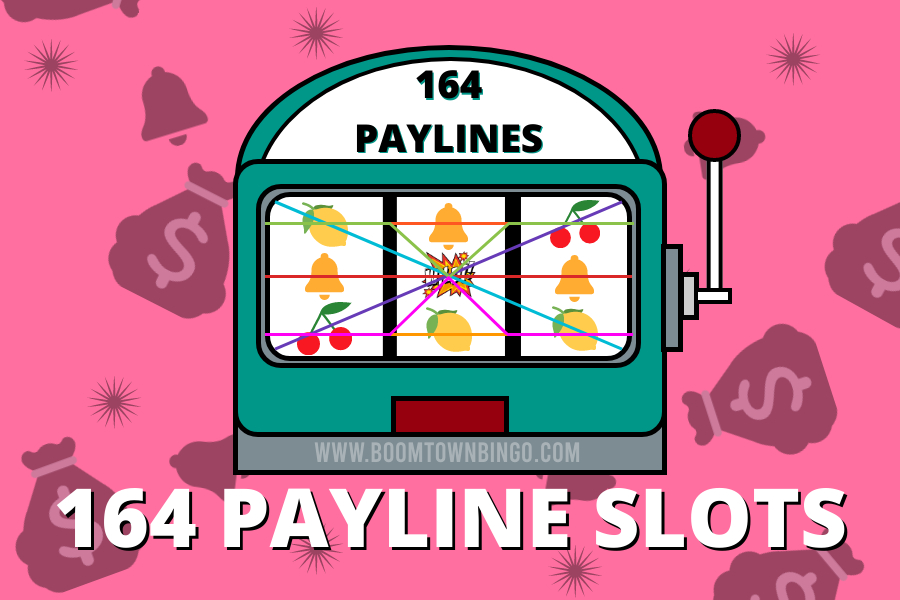 It wasn't hard to decipher through the best 164 line slots, there aren't many of them. But we have picked a couple of favourites below.
Age of the Gods: Medusa and Monsters Slot Machine
Age of the Gods is a popular series, this particular game is Medusa & Monsters, a 164 payline slot with a variety of bonus features.
This slot has 6 reels and also comes with bonuses such as free spins, wild shifts, progressive jackpots and stacked symbols.
It showcases a Greek mythology theme with characters such as Cerberus, Medusa and Minotaur.
It's medium to high variance meaning that you can enjoy some juicy wins. Find out more with the full Age of the Gods: Medusa and Monsters review.
Sinbad's Golden Voyage Slot Machine
Sinbad's Golden Voyage Slot is an exciting slot from Ash Gaming. It displays a 6×7 grid with lots of reels and paylines.
Being another 164 line slot means that the game has 164 ways to win. This is a huge number of opportunities to land wins.
Not only can you land lots of wins but there are also bonuses to make the most of such as free spins, expanding wilds and stacked symbols.
164 Payline Slot Features
Bonus rounds and slot game features vary between slots but you will often find free spins, wilds, pick them rounds and more.
We noticed that on both of the 164 line slots, they offer free spins, extensive wilds and more than five reels.
Stacked Wilds
Wild symbols can substitute for any other symbol, thus it being easier to land wins. Many of the one-hundred and sixty-four line slots come with stacked wilds, these wilds can fill a reel. That will then make it easier for you to land a win and also land big wins.
Stacked wilds are not exclusive to 164 payline slot machines, you can find slots with stacked wilds using our guide.
6 Reels
We noticed that these slots have more than the conventional three or five reels, to be able to offer this many winning combinations they generally have 6 reels or 7 reels.
Free Spins
Free spins aren't only one of the most common bonus rounds, it's also one of the most popular. When you land three or more scatter symbols you will unlock a free spins bonus round. Each free spin round awards you a different number of bonus spins.
Progressive Jackpot
The Age of Gods series is known for offering a progressive jackpot. Progressive jackpots are the biggest in the industry with them not only reaching hundreds of thousands but also reaching the millions.
Enjoy the chance to randomly land huge wins with the increasing pots.
Popular Questions
Do I need to Download a Mobile App?
You won't need to download a mobile app, most casinos now provide you with a mobile-compatible website. Play from your iOS or Android device, most casinos can now be played on the move.
Play from your mobile, tablet or desktop without the need to download.
Can I Play with Welcome Promotions?
Welcome promotions come in all shapes and sizes, you're able to enjoy free promotions. These are different to free slots, instead of free slots they offer you free bonuses but you can play for real.
Find all of the best no deposit promotions that you can use the best 164 line slots. Join the best casinos and play for free.
Is It Safe to Play 164 Line Slots?
Rather than ensuring the games are safe, check the casino website. Only play recommended casinos and ensure they are licensed with the UK Gambling Commission or Malta Gaming Authority.
Be sure to practice responsible gambling.
Where to Play 164 Payline Slots?
Check out our list of reputable online casinos that offer 164 line online slots:
How Do 164 Payline Slots Work?
The 164 payline slot machines work the same way any other video slot works, you can choose the paylines and stakes before each spin. The maximum paylines you can play is 164, the more lines mean the more potential winning combinations.
In this case, the mechanics of this slot allows you to enjoy more chances to win. You have 164 winning combinations.
Welcome Offers for 164 Line Slots
Use our guide on the best casino bonuses – you will find some of the most impressive welcome bonuses for new players. Check out a range of casinos and games that enable you to land exciting bonus offers.
We have found that it only takes minutes to sign up for a new website and they often come with great rewards.
All Winning Combination Slot Machine Lines
Here are all various multi-line slot machines winning combination slots features.