Break out of the traditional slots with the best 6 reel slot games.
The 6 reel slots are slots with six reels, one more than conventional slot machines. These casino games often come packed with wilds, free spins, and more ways to win than general slots. Many of the 6 reel casino games also come with a generous jackpot payout.
Find out everything that you need to know about the best 6 reel slots in October 2022. We look at the list of the best 6 reel casino games and talk you ways to win.
What Are 6 Reel Slots?
The 6 reel slots are slot machines with 6 reels. That's one more than conventional slots. Slot games generally come with either 3 or 5 reels, but these games give you more reels.
Having the additional reel means that you're more likely to find slot games with more paylines. You can often find 6 reel slots that offer 243 ways to win.
Overall though, having more reels does not necessarily mean more ways to win or more frequent wins. You'll need to check out the slot volatility and the return to player to determine how likely you will land a winning combination on 6 reel slots.
How Do 6 Reel Slot Machines Work?
The 6 reel slot games work the same as any other slot machine. The concept remains where you'll be required to land matching symbols and winning combinations. Only with these video games and slots, you will enjoy more than 5 reels.
This offers you an extra reel for more wins, land six symbols in a row for huge wins. Ultimately, the six-reel slot machines work the same – get symbol positions that are sure to land generous returns. By simply landing matching symbols on the middle reel, you're likely to find some incredible wins.
Find all of the different slot reel types using our in-depth analysis as we take a look at the various number of reels on slots.
6 Reel Slots usually provide lots of ways to win and also come with exciting bonus features. Enjoy the extra reel and more opportunities for winning combos…
Find more details about slot features and bonus rounds with our full breakdown of different bonus rounds.
The Best 6 Reel Slots
There are lots of exciting 6 reel slot machines, and our team have listed the best 6 reel slot games below:
Raging Rhinos Slot Game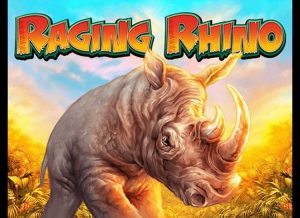 Raging Rhinos Slot Game is a WMS slot with 6-reels and 4,096 ways to win. This innovative game offers a Safari theme and lots of bonuses. The features include free spins, multipliers and a buy the bonus feature.
This exciting game has a colourful design and a heavy drum soundtrack that adds to the African Savannah story of this game.
The WMS video slot has a generous RTP of 95.91%, and it has a high variance, meaning that you can expect some huge winning returns.
You can check out the full Raging Rhino Slot Review as we break down the entire game play.
Starquest Megaways Slot Game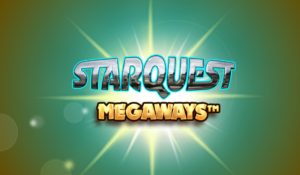 Starquest Slots is a 6-reel slot game from Big Time Gaming. It offers 117,649 ways to win, free spins and pays both ways. The slot machine has re-spins, wilds, scatters and bonus spins.
The game offers a solar system backdrop and also has characters that can take up the entire reel. Slot players favour this game because of the number of paylines and range of bonus games.
You can find our full Starquest Slot Review in October 2022, where we reveal the RTP, variance and how to win the jackpot.
Book of Ra 6 Slot Game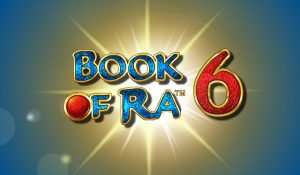 Book of Ra Slots is a Novomatic classic known by many slot players. This popular game is a different version from the original, thanks to the extra reel. This 6-reel, 3 rows slot displays an Egyptian theme, bonus features and big wins.
This is a 5-reel game with a twist – you will need to activate the sixth reel with the extra bet option, an unusual slot format. Slots players love this extra bet as it enables them to choose the reels that they play, enjoy the screen layout with either 5 or 6 reels.
Check out the Book of Ra 6 Slot Review; we take an in-depth look at this popular slot and how to make the most of the extra reel.
Wolf Legend Megaways Slot Game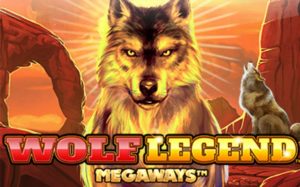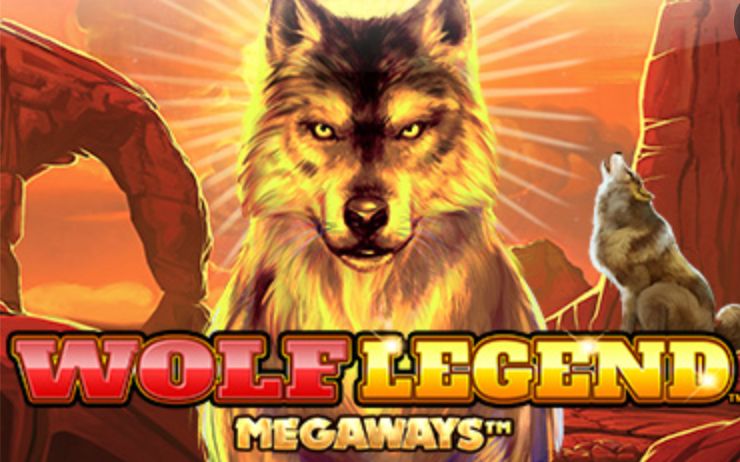 Wolf Legend Megaways Slots is a Blueprint Gaming slot with many features, including cascading reels, a wild wolf symbol, and an incredible 117,649 ways to win. This casino game has golden streak re-spins and has an animal theme.
Wolf Legend is a popular game and is a classic that is recognisable from the land-based casinos.
This slot machine offers an RTP of 96.5% which far exceeds 95%. Wolf Legend has a bonus feature of free spins, wilds and multipliers.
Find out more using our full Wolf Legend Megaways Slot Review, as we reveal the volatility and the best wins available.
Bonanza Megaways Slot Game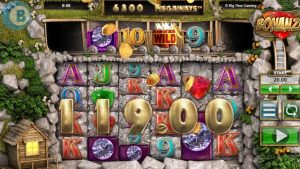 Bonanza Megaways Slots is a 6-reel Big Time Gaming slot with 117,649 ways to win, free spins and up to 12,000x your stake. This slot machine has multipliers, reaction reels and has the Megaways engine.
Bonanza Megaways is an exciting slot with a mining theme, unearth the best diamond scatters and other gem symbols.
Game types that display 6 reels often have more ways to win, giving you plenty of chances to win combinations.
With an RTP of 96%, you can expect regular wins and enjoy the number of bonus feature options. Read our full Bonanza Megaways review for everything that you need to know about this slot.
Extra Chilli Megaways Slot Game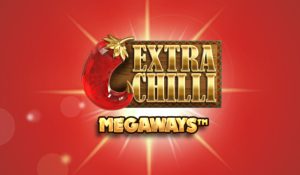 Extra Chilli Megaways Slots is a Big Time Gaming slot with 6-reels and 117,649 paylines. This spicy themed casino game comes with Mexican symbols, a backdrop of garlic and chillies and it also exhibits bonus round options such as free spins, wilds and reaction features.
It comes with lots of explosive features and has firework symbols, chilli symbols and gold letters.
This exciting slot comes with the opportunity to land a big win of 20,000x your stake. The RTP is 96.19% and has a high variance. The rows can alternate during the gameplay with them offering 2,3,4 or 5.
Read our full Extra Chilli Megaways Slot Review as we break down the gameplay, theme and ways to land significant wins.
Age of the Gods: Glorious Griffin Slot Game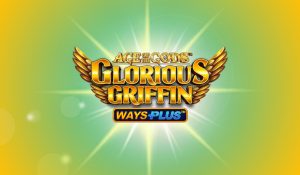 Age of the Gods: Glorious Griffin Slots is a Playtech Slot with 6-reels, 4,096 ways to win, and several bonus features. This 6-reel slot is a progressive jackpot game with big wins and brandishes unlimited free spins and features.
This means that there are many ways to win, with over 4,000 paylines and plentiful win combos. In addition, you can find unlimited bonus spins and other features.
The casino game has a Greek mythology theme and a storyline to captivate casino players from beginning to end. Read our full review and experience with the Age of the Gods: Glorious Griffin Slot Review.
Crystal Quest: Arcane Tower Slot Game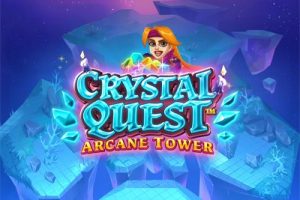 Crystal Quest: Arcane Tower Slots is a 6-reel slot machine from Thunderkick, it comes with 4,096 ways to win and boasts unlimited free spins and multipliers. It comes with an avalanche feature, that gives you the chance to land consecutive wins.
Again, it is a 6 reel slots game that offers plentiful ways to win. It is incredible to have this number of paylines.
Land the max win of 15,000x your stake and also play for the amazing bonus rounds.
FAQs
Does the number of slots reels matter?
Having 6 reel slots does not automatically mean more frequent wins but it often provides new formats and more win lines. The extra reel provides an opportunity for more pay lines and more winning combos.
You will also find different types of features that many of these games share, with some offering pay both ways, reel boost and lots of stacked symbols.
A lot of providers recognise the role of these games and how many winning positions are available for players, that's why these types of games have become popular.
What are the advantages and disadvantages of 6 reel slot machines?
The six reel slot machines don't have any disadvantages, they come with the same concept as any other game meaning you have as much chance to win as you would with other games. If anything, they provide lots of benefits with the 6 reel slots online usually displaying more paylines and more winning combos.
You can also find a new look with the extra reel and there are numerous bonus features such as reel boost and even a medi bonus.
Where to Play 6 Reel Slots?
Internet casinos are aware of the importance of 6 reel slots and that's why you will find the options at most casinos.
Here are the best places to play 6 reel games:
Summary
When it comes to 6 reel slots online, they showcase a range of features and often provide lots of pay lines. You'll be able to unravel exciting 6 reel games that have 4,096 ways to win, 117,649 ways to win and 15,625 pay lines.
This number of reels is mostly to keep things fresh, offering slots players a new idea and something unconventional. These six reel games don't necessarily pay more often, but they do offer more winning combos and paylines.
Use our full guide to search for your new favourite slot game as we display ones that come with various features including stacked symbols, casino bonuses and pay both way bonuses.
All Types of Reel Slots
Here are all various reel slots features.