Are you tired of classic slot games with only a couple of reels?
12 Reel Slot games come in different styles, with varying reels, as long as the total number of reels is 12. This kind of casino game is relatively new but slowly gains popularity among slot players who like more complex games with several special features.
Read our review and impression of 12 Reel Slot games in 2023 to learn its latest quirks and to find out the best 12 Reel Slot games to play.
If you're looking for other reel slots then check our full guide on all reels slot games.
What is a 12 Reel Slot?
12 Reel Slot is a more advanced slot gaming interface that provides players with more chances to win prizes and the jackpot from the game through more interactive and complex gameplay.
These sorts of online casino games can be more expensive than other slot games, which can be daunting for newbie players, but is ideal for expert slot machine players seeking a new and exciting experience.
FAQs
How does a 12 Reel Slot work?
Some 12 Reel Slot machines work as Colossal Reels that can be played on land-based slot machines or online video slots games as colossal reel players do not only play with one set of reels, but with two sets of reels.
These reels may appear on two different screens. The first screen shows the first set of reels which can be between 5 to 6 reels. The second screen shows the second set of reels with 5 to 6 reels, depending on how many reels the first set has.
As a colossal reel, players can have more pay lines and more symbol combinations that award bigger wins.
Other 12 Reel Slot games appear in 4 sets of 3-reel slots for a total of 12 slots. In this 12 Reel slot format, the player can still earn wins by lining up similar symbols across an active payline to form a winning combination. In the same way as the Colossal Reel, this 12 Reel Slot format also gives players more chances of winning bigger prizes.
Where to play 12 Reel Slots?
A 12 Reel Slot game offers players an exciting new challenge with higher stakes and higher rewards. Many online casinos now carry these online slots as speciality games and offer many bonus features, like free slots and a free spins feature. Several online casinos give a casino bonus when you make your first casino deposit.
Here are some of the sites where you can play these 12 reel slot games.
12 Reel Slot Features
These 12 Reel Slot games include many bonus features that are more recent and contemporary when compared with other features. Most 12 Reel Slots include a bonus round and a wild symbol, to name a few.
Here are some features that you can expect to encounter when you play with 12 Reel slot games.
Wild
The wild symbol can replace all other symbols on the reels, completing winning paylines that would otherwise be lost. The sole exception is that the wild cannot substitute for scatter symbols, free spin symbols, or other bonus symbols.
Scatters
Scatter symbols are usually one of the best paying symbols in a slot game, and they're represented by a special design that's distinctive to the game's theme. Scatter symbols can pay the player no matter where they land on the reels. Scatter symbols can also trigger bonus rounds and bonus games.
Bonus Round
Bonus rounds are found in slot machines that do not need an additional stake. Consider it a cost-free approach to increase your earnings. Bonus rounds do not necessarily involve spinning the reels. It can be another form of the game like matching symbols or selecting hidden jackpots. Who doesn't love bonuns rounds, they come in all shapes and sizes on modern video slots – check out our take on all of the best slot features.
Free Spins
Free spins are bonus features that can be triggered on many of the 12 reel video slots. Generally, this type of bonus round is activated by three or more scatter symbols.
Best 12 Reel Slot Games
12 Reel Slot games are relatively new, but there are already many 12 Reel Slot games available in the market. Here are some of the top 12 Reel Slots you can play.
Cash Pump Slot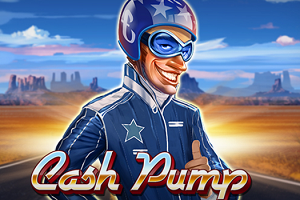 Cash Pump Slot is a slot machine that has four sets of three-reel slots with 5 paylines equalling 20 paylines in total.
Wilds only appear on the centre reel of each play area, and when Wilds entirely occupy any centre reel, the Stacked Wilds feature is triggered.
This slot machine from Play'n GO and offers an unusual layout with four separate grids. The exciting casino game has a huge max win of 10,000x your stake.
Dino Dollars Slot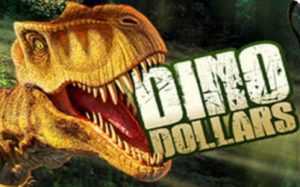 Dino Dollars Slot is a 12-reel slot game from High 5 Games with 6 paylines and has six sets of two-reel grids.
The dinosaur-themed slot comes with a T-Rex, Velociraptor, Triceratops and Plesiosaur symbols. The casino game offers a range of bonus features and also Wilds, Symbol Fusion, Free Spins and a Treasure Tier Bonus.
This slot machine has an RTP of 95% and high volatility, meaning the chance for some big wins.
Moody Fruits Slot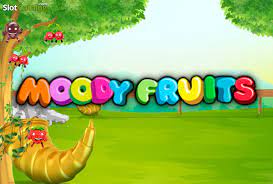 Moody Fruits Slots provides players 12 three-symbol combinations to pick from and then places them in a slot cell. It comes in the form of three separate grids, each that offer 3 reels, making it 12 reels in total.
Each combination is placed in the slot cell's leftmost accessible location, and there are a total of four slot cells to pick from.
Not only does this slot game have 12 reels but it also has an incredible RTP of 99.1%, it is one of the best RTP percentages we have seen.
Summary
12 Reel Slot games are filled with many kinds of fun bonuses and big jackpots perfect for players who want to experience a break from the traditional slot games. Playing the format that offers multiple slot reels is a good way to step up ones slot gaming. It may come at high stakes but it promises better jackpots in return.
All Types of Reel Slots
Here are all various reel slots features.