A payline is the area on the slot machine where you want the symbols to generate winning combinations. Imagine having 80 of them on your screen at the same time, giving you a lot of opportunities to match the game's symbols and win big!
80-payline slots not only provide a large number of winning lines, but they are also more likely to have fixed lines. You can enjoy a high number of lines on the reels while limiting the cost of activating these lines where you can get free spins, a wild symbol, a bonus symbol, and more.
So, what's the catch? Are slots with 80 paylines just the best? Is the huge number of paylines appealing in these slots? We answer that question by examining the benefits and drawbacks of 80-payline slots in this review.
Best 80-Payline Slots
Check out the slots in this list and play all free 80-line slots online at our recommended casinos. You can also play in demo mode just for fun to learn the game.
Beer Barrel Bash Slot Game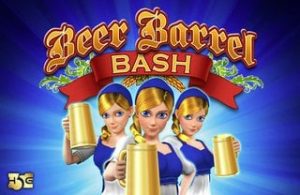 High 5 Games' Beer Barrel Bash offers a 5-reel layout with up to 80 chances to win.
Beer Barrel Bash has a variety of themes, including beer, German, and more. Beer Barrel Bash has a 96.5% RTP. Locked Wilds, Respins, Sticky Wilds, and Free Spins are all included in this slot.
This game will allow all players to become the German beer connoisseur, sip the finest drinks and spin the reels for some large wins in September 2022.
Hot Fortune Wheel Slot Game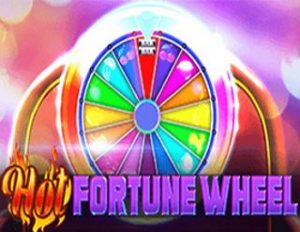 One of the 7Mojos demo slots available to play online is Hot Fortune Wheel 80.
It has a 96.80% RTP and a medium to high volatility. A five-reel, 80-payline arrangement is available to players. The game's additional features include wild and bonus symbols, a bonus round, and a gamble round.
This wheel of fortune style game comes with lots of colours and big wins available.
Primal Hunt Slot Game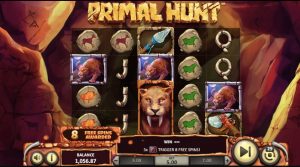 Betsoft's Primal Hunt is a video slot machine offering a 5-reel layout with up to 80 chances to win.
Animals, Caves, and the Stone Age are all motifs in Primal Hunt. Primal Hunt has a 96.1% RTP. The maximum payoff for this slot is 4420 times your total bet and offers bonuses such as Multiplier Wilds, Stacked Symbols, Stacked Wilds, and Free Spins.
Hunt out the best bonus features and huge wins with this primal themed game, it comes with lions, rocks and other icons.
Way Out Wilds Slots Game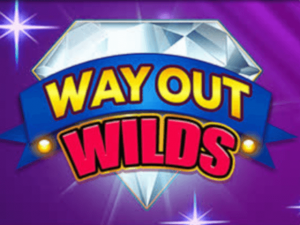 High 5 Games' Way Out Wilds has 5 reels and up to 80 paylines.
Fruits, among other things, are featured in Way Out Wilds. With a 96.5% RTP, you get Locked Wilds, Split Symbols, Sticky Wilds, and a free spin bonus.
This classic game has lots of diamonds and wilds, enjoy the various wild features and 80 wins. Slot games such as Way Out Wilds have an incredible return to player percentage.
What is an 80-Payline Slot?
An 80-payline slot is a game that provides a fun gambling experience with the help of a surprising paytable. 80 lines mean endless winning combinations on five reels and four rows of casino bonuses, free spins, bonus games, large payouts (real money), and superb graphics applications.
Each slot machine has a paytable with one or more paylines that determine the successful spin combinations. With 80 paylines, the chances of finding a match are substantially better than with traditional slots, which typically have 10 to 25 paylines.
Frequently Asked Questions
How Does an 80-Payline Slot Work?
Online casino slot machines with 80 win lines have the layout of most Las Vegas slot machines, and the controls resemble real buttons as if you were playing on a real arcade slot machine. Below is a quick walkthrough to familiarize you with the game's controls so you can begin playing right away.
Choose the number of paylines you want to play with by using the plus and minus arrows on the left side of the screen.
Modify the bet levels by clicking on the plus and minus arrows on the right-hand side of the screen.
See the paytable, rules and, settings by clicking on the three lines in the corner of the screen.
Activate the maximum number of paylines at the maximum betting sum by clicking on the Max Bet option.
Access the autoplay options by clicking on the AutoPlay button.
Specify an unlimited number of spins or reduce the number of spins using the plus and minus buttons.
Classically play the reels by using the Spin button.
You can start betting as low as 0.01 per payline. This indicates that if you used all 80 paylines, you would bet 0.80 coins. The bets limit is 10 coins, so if you had all 80 active, a single spin would cost you 800 coins.
Where to Play 80-Paylines Slots?
The finest online casinos for you to play slots and obtain the best casino games, casino bonuses, bonus codes, and free slots are listed below.
80-Payline Slot Features
Aside from matching symbols, players can also get more winning chances with the help of bonus features. In the world of online gambling, it's important to check if the slots game has bonuses first before you decide on how much money you're willing to bet.
Luckily, most slot games with 80 ways to win are guaranteed to have at least two of the following:
Free Spins
Apart from the free spins offered by online casino sites to new players, you can also get free spins from the slots game itself. Feel free to spin as much as your triggering symbols can give you during the game and win money without betting additional cash and exhausting your bankroll.
Wild Symbol
The wild symbol can substitute any other symbol in the game apart from the Scatter symbol. This allows you to land winning symbols more frequently.
Bonus Game
Other slots offer other games apart from the base game and free spins round. These games can be gambling rounds where you have to choose between two options, and picking out the correct one awards you multipliers. It can also be roulette spinning rounds where you get whatever prize the pointer lands on.
How to Win on 80-Payline Slots
In a slots game with 80 winning ways, you must land three or more matching symbols across a payline to win. Look at the paytable to see how much money you could win if you get three, four, or five symbols in a row across a payline.
Summary
Gambling on 80 paylines may be a lot to some players, but the payout winnings are definitely worth it especially if you activate at least one bonus feature.
Open an account on a casino site from the list above and play free or for real money with the best first deposit bonuses. On the other hand, if you are a VIP player, always watch out for a bonus code in the near future for more payout winnings.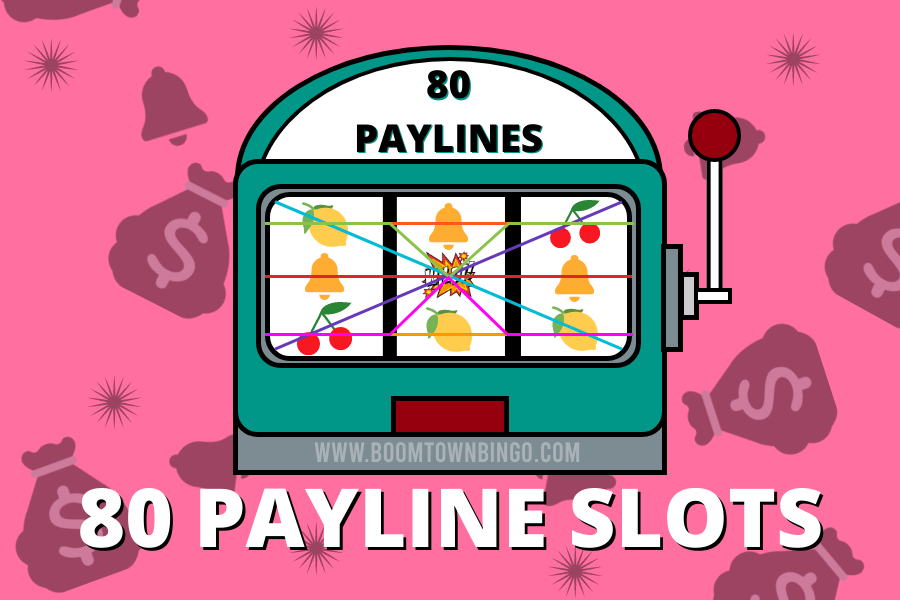 Note that underage gambling is highly discouraged.
All Winning Combination Slot Machine Lines
Here are all various multi-line slot machines winning combination slots features.