If you like ways to win then you take a look at the 100 payline slots.
The 100 line slots offer 100 separate paylines and offer lots of chances to win. Every slot machine has a pay table that contain lines, the traditional slots have no more than 20. These 100 win line slot games come with an astonishing 100. It comes with lots of ways to win and bonus features.
To find out more about the top June 2022 100-payline slots and how to trigger the bonus features or land their casino bonuses, payouts, bonus offers, then read on!
Best 100 Payline Slot Games
Visit the websites of your favourite casinos to play some of the best 100 payline slot. If you're not sure which one to try first, here are some of the top 100 payline online casino slot machines:
Imperial Fruits Slot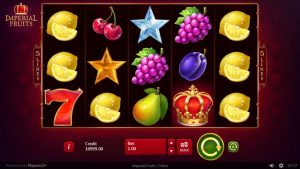 Imperial Fruits Slot Game is a twist on the traditional fruit machine, instead of 3 reels, it comes with 5 reels and 100 lines.
Grapes, lemons, cherries, pears, oranges, plums, and watermelons are among the juicy fruit symbols in Playson's Imperial Fruits slot, which also has a conventional 7 and an Expanding Wild. Sporting three rows, three reels and 100 pay lines, players will surely be enticed by the incredibly delicious fruits as they spin on the reels against a royal red background.
The symbols are like most classic slots except, this time it centers on fruits instead of the royal playing card symbols. Enjoy spinning these reels with the timeless theme and you may even hit the jackpot before you know it!
Playboy Gold Slot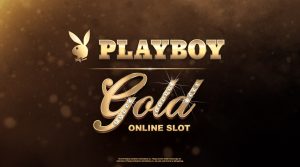 Playboy Gold Slot Game is an exciting slots machine by Microgaming, it comes with 5 reels and 100 lines.
This slot machine is based on a well-known magazine and famous brand that was known for beautiful models. It comes with lots of model symbols, cards and more.
This game has lots of ways to win and has an exciting variance – check out our full Playboy Gold Slot Review.
Legend of Cleopatra Slot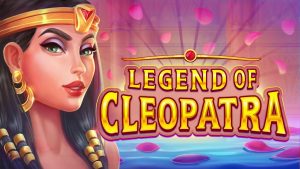 In the Legend of Cleopatra slot, you can try to solve the mysteries of the pyramids.
It's a Playson 6-reel, 100-payline slot. Look for stacked wilds that can repeat on a second reel, as well as a bonus round with up to 30 free spins. From £0.20 to £100 a spin, you can play on any device.
The reels are set against a bathing chamber within Cleopatra's palace, which is a great touch, especially since it has fun sound effects that perfectly go with the reels theme. Along with the bird god Ra, the cat god Bastet, and the dog god Anubis, you'll find lower-value playing cards. If you get 6 in a row on any of these, you'll get 2.5 times your entire bet.
What is a 100 Payline Slot?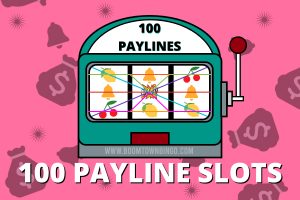 100-payline slots machines not only provide a large number of lines to choose from, but they are also more likely to have fixed lines. To activate non-fixed paylines, you must place an additional wager equal to one spin. You can enjoy a high number of lines on the reels while limiting the cost of having these lines active thanks to the fixed paylines.
A payline is the area on the slot machine where you want the symbols to generate winning combinations. Imagine having 100 of them on your screen at the same time. This sort of slot gives you a lot of opportunities to match the game's symbols and win a big payout.
Now, slot games all have a pay table with one or more paylines that determine the successful winning payline spin combinations. With a 100 payline slot game, the chances of finding a match are substantially better than with traditional slots, which typically have 10 fixed lines to 25 fixed paylines.
FAQs
How Does a 100 Payline Slot Work?
A 100 payline slot game is an online casino slot where players have 100 multiple paylines to form matching symbols that, in turn, make a winning combination. When you form a winning combo in a slot game, you get a payout, and knowing how big these pays get can be quite an exciting experience.
100-payline slots are usually achievable due to their unique grid structure, which differs from the standard reel setup. Traditional 100-payline slots use a 54 grid, while uncommon ones use a 54 grid on the main reel plus a 512 grid on the gargantuan reel to accomplish 100 lines.
Unlike games with five reels and 5 to 25 paylines, most 100-payline slots have fixed paylines, so you don't have to increase your stake to activate all of them. There are few exceptions, such as certain 100-payline slots that allow you to reduce the number of active lines from 100, 80, or 60 to 20. By lowering the number of active paylines, you can lower your stake per spin.
Where to Play 100 Payline Slots?
You can play the best 100 line slots at the casino sites that we have found:
100 Payline Online Slots Bonus Feature
Online slots wouldn't be the same without a helpful bonus game to make things more interesting. When you play a game with 100 paylines, you can expect to have an endless number of chances to win real money or additional prizes. You can also increase your winnings by landing enough symbols to form winning combinations with the high-paying icons during the bonus and base games, as well as using bonus icons or other special features like those stated below:
Free Spins Round
Free spins are incredibly helpful when you get to trigger it. These bonus rounds can lead to big payouts, especially when winning symbols can be leveraged to make more combinations. This is especially helpful since players can use free spins instead of using the whole payline bet wagered. The best part about the free spins is you can gain additional free spins by retriggering the feature and you can even win real money payouts while playing!
Scatter Symbols
This is one of those key important features in slot games since it can hold different funtions that depend on the game you play. When you get enough scatter symbols on a single payline, you can trigger the free spins features bonus or you can land a good winning payout.
Wild Symbols
Wilds offer fun bonus rounds in the slot game as this symbol can be used to increase the payout or unlock other bonuses. The wild symbols can also be used to replace other symbols in the game except, usually, for the scatter or bonus symbols. Now, this feature can come in the form of regular wilds or stacked wilds. Stacked symbols pile up on top of each other, usually in a single payline, and could lead to a slots payout.
There is a variety of slot features, use our full guide to find out more about stacked wilds, multipliers and pick em rounds.
Conclusion
It's quite clear that due to a large number of lines, 100-payline slots provide a unique experience compared to traditional 3-reel or 5-reel slots. A number of 100-payline games allow you to match an incredible amount of symbols in a single spin, while others have vast columns of stacked symbols and wild reels.
With a slot machine, giving oneself additional opportunities to win makes a lot of sense. It comes as no surprise to us that 100-payline slots are becoming increasingly popular. There is more choice now than there has ever been. To help you pick which game is ideal for you, try out the free trial 100 payline slot games.
Slots with 100 paylines deliver on their promise, allowing you to match a large number of symbols and land a jackpot in a single spin. These games also include unique bonus features to take advantage of the enormous number of paylines making each spin an exciting experience.
All Winning Combination Slot Machine Lines
Here are all various multi-line slot machines winning combination slots features.