If you enjoy slots and want plenty of chances to win then check out these exciting 243 ways to win slots that our team have picked out.
We've trialled and tested all of the slot games with 243 paylines and picked out the best. These games have plentiful options with lots of opportunities and winning combinations.
We believe this many paylines to be a bonus feature of its own and when you combine that with free spins, wilds, scatters and other bonuses you're in for a treat.
Read on as we reveal the best 243 ways to win slots and how you can land some juicy wins, check out our favourites and how these games work.
What are 243 Ways to Win Slots?
The 243 ways to win slots are slot games with 243 paylines, an exceptional number of ways to win. This ultimately gives your more chance of winning. Three or more matching symbols on adjacent reels equals a win on these slots.
They pay from left to right and make it easier to land some great winning combinations.
Instead of the conventional slots with between 9 and 20 paylines, you have 243 win lines. This means more winning combinations and more opportunities to win.
How Does 243 Ways to Win Feature Work?
When playing 243 ways to win, you get more chances to match symbols and win. They work like other slot games only you get more paylines and subsequently more ways to win.
There's a lot of mathematics that goes on behind the reels but in simple terms, you have more opportunities to land a win. You only need to match three or more symbols on adjacent reels to get a win.
Best 243 Ways to Win Slots
Here's our list of the best 243 ways to win slots:
Immortal Romance
Game of Thrones
Thunderstruck II
Jurassic Park
Victorious
Penguin City
Pirates Charm
Immortal Romance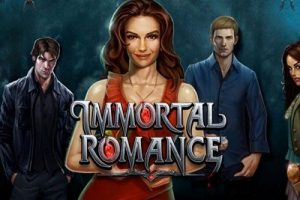 Immortal Romance is a well-known slot from Microgaming and is one of the first of its kind.
One of its notable features is that it provides 243 ways to win. Enjoy plenty of chances to land wins and also make the most of the theme. The game comes with free spins, multipliers and rolling reels – all amazing and rare bonus features. Make the most of cascading and consecutive reels that could keep you winning again and again.
If you are a fan of vampire-themed slot machines then sink your teeth into this game and all of the bonus features.
The enjoyable slot also offers a super-high RTP and high variance, allowing regular and big wins. Read our full slot review of Immortal Romance for everything that you need to know.
Game of Thrones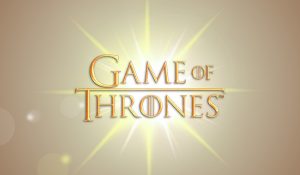 Visit the mother of dragons and start to take over the kingdom in this Microgaming Slot.
If you embrace TV and movie-themed slots then you'll enjoy these familiar logos and symbols from the famous HBO series.
The game exhibits five reels and 15 paylines but they also provide the chance to play 243 paylines. You'll need to stake a minimum of 30p to use the 243 ways to win.
You'll also be able to choose from free spin bonus rounds including the Baratheon, Stark, Lannister and Targaryen spins.
The RTP is 95.07% and there are some incredible bonuses, find out more about Game of Thrones using our slot review.
Thunderstruck II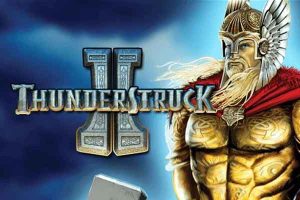 Thunderstruck II is a famous slot machine with lots of combinations on this 243 ways slot.
This is one of our favourite online slots with the Norse-god and biking theme. Plus, it comes equipped with 243 win lines and lots of chance to land wins from left to right.
Play the Wildstorm feature, choose from free spins choice, rolling reels and much more. Enjoy the colourful reels and winning payline system that allows you to introduce new symbols on every spin that you win on.
Our full Thunderstruck II review reveals more about the cascading reels, the free spins bonus feature and the plentiful paylines.
Jurassic Park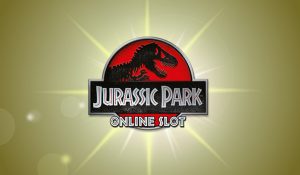 Who remembers this classic movie?
This is another movie-themed slot that comes with plenty of chances to land a winning combination.
Make the most of the 243 ways to win in this game with the win lines making it simple to match icons and enjoy a win.
You will need at least three matching symbols per spin, to land a win. Immerse yourself into this game with characters such as Alan Grant, Dr Ellie Sattler and Dr John Hammond.
As well as all of the previous features you can also enjoy the option of a bonus round including free spins and a jackpot of £380,000.
Play Jurassic Park by finding the Jurassic Park Slot Sites that our team have found.
Victorious Slot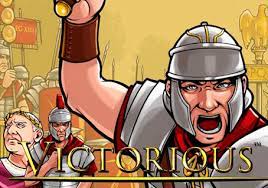 Will you be victorious?
This Roman Empire slot from NetEnt offers a vibrant design with an emperor, gladiator and Julius Caesar symbol.
Of course, it is another 243 ways slot game with the usual format of lots of paylines adding to the chance of landing a winning combination per spin.
This game isn't readily available at all online casinos but you will find it on platforms with developers such as NetEnt.
Capitalise the wilds, scatters, free spins and other incredible bonus features. Find out what we discovered about the volatility and payout percentage on this slot game, use our full Victorious Slot Review.
Penguin City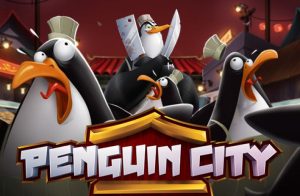 Does it get any better than playing with penguins?
It does, you can play Penguin City with the jackpot of 1647x your total stake and lots of wild symbols, sticky wilds and bonus spins.
This game is an example of exciting game play that also keeps players engaged. Make the most of this 243 payline system and play for the maximum win.
Read our full slot review of Penguin City and how we managed to land wins with exciting sticky wilds.
Pirates Charm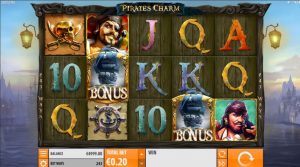 Pirates Charm Slot by Quickspin has 5 reels, 243 ways to win and lots of bonus features.
The minimum coin value is 20p and allows you to enjoy the maximum 243 paylines. You can embrace all ways to win without the value of a particular coin that's needed.
This pirate-themed game has a stormy ocean background and the symbols include pirates, ships, steering wheels and more.
The Pirates Charm Slot displays mystery symbols, bonus spins and wilds. Read our full slot review of Pirates charm.
This game also offers a maximum win of 2000.
FAQs
What are the Potential Wins for 243 Way Slots?
There are a number of jackpots on 243 ways to win slots including up to £380,000 in one spin. Winning is easier with so many paylines, you can land matching symbols from left to right with three matching symbols usually being enough to win.
What are Some of the Most Popular 243 Ways Slots?
How Do 243 Ways to Win Payouts Compare to Other Pay Line Slots?
Generally, 243 ways slots often showcase a bigger RTP than other payline slots. Although it paylines are not guaranteed to change the payout percentage, when there's this many paylines they often increase the payout.
What are the Best 243 Ways to Win Slots from Microgaming?
The best 243 ways to win slots from Microgaming are slots such as Immortal Romance, Game of Thrones, Jurassic Park and Terminator 2.
The all come packed full of bonus features, big wins and incredible software. Microgaming is one of our favourite software developers and you can find Microgaming slots with huge RTP or Microgaming Jackpot slots using our guides.
With so many ways to win, are 243 ways to win slots all lower variance?
When playing 243 ways to win slots you can play all variance and volatility levels, including high variance slots such as Immortal Romance.
A common misconception is that all 243 ways to win slots are low variance due to the regular wins. Immortal Romance is an example that betting on these slots can also offer high returns and slots with huge volatility.
What Are the Advantages & Disadvantages?
Get more slot for your money with more ways to win per spin. The advantages of a 243 ways to win slot are exactly what you'd expect, you have more winning lines and more chance of winning combinations.
What's great is that you can bet on these slots for as little as 10p and it is also simple to check out the paytable and work out your winning amount.
There aren't any disadvantages of these paylines as they have been put there as a benefit for players, although it may take some players a little bit of time to get familiar with these types of video slots.