Classic slots or multi-payline slots? How about both?
27-payline slots are 3-reel, 3-row online slot machines with up to 27 winning lines. There are free-to-play slots that award virtual casino bonuses and slots with betting lines that you can play for real money. These slots come with bonus features, free spins and big wins.
Read more about this slot machine and discover which slots game has this many paylines, albeit having only three reels.
Best 27-Payline Slots
Explore these online slot games with free slots versions to experience what 27-payline casino games have to offer! Software providers developed each slot machine with licence conditions in Great Britain from the UK Gambling Commission.
Stunning 27 Slot Game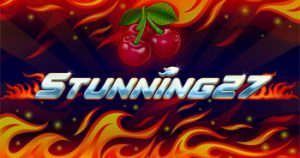 BeeFee Gaming's Stunning 27 is a vintage-styled online slots game featuring nostalgic action. Fans of old school games will enjoy this online slot, which evokes a sense of nostalgia in players. This game has three reels and 27 ways to win, which sets it apart from the classic arcade fruit machines, which only had one payline.
In truth, Stunning 27 is a fantastic blend of simplicity and current gameplay, with a few unique elements thrown in for good measure. This slot is available to play for free on desktop, mobile, and tablet devices.
Sweet 27 Slot Game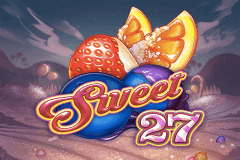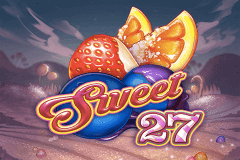 Sweet 27 is a three-reel, 27-payline Play 'N Go slot. This sweet retro-inspired game is all about the wild, which becomes rolling in the Free Spins feature and is playable from 10p per spin on all platforms.
The wild rolls to the next reel after the first two free spins are completed; if you get another wild, you will receive an additional 1 or 2 free spins, and the multiplier will be increased by one. Each free spin can award up to 1,758 times your total stake, thanks to up to 20 free spins and a 3x multiplier.
Twenty Seven Slot Game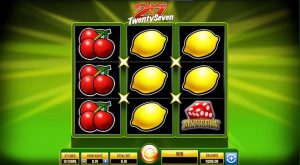 A traditional 3-reel slot like the Twenty Seven slot machine is usually a good choice for those looking for a simple game. Unlike other games where bonuses are continuously thrown at you, this game is all about you and the reels, and it's a lot of fun to play.
Here, the symbols are the centre of attention. These symbols are some of the most well-known, appearing in various slots and neatly crafted with a cartoon flair. The lone bonus feature in this game is a random instant win earning up to 25,000x your coin value if you land the dice symbols.
Twenty Seven is the game for you if you like basic gameplay and a clean design.
What is a 27-Payline Slot?
27-payline slots are a type of online slots game with a 3×3 grid in which your total bet depends on the number of lines you choose to activate. If you set all 27 lines active, you will have 27 possible winning combinations on each spin and get free spins and other bonus features.
Paylines are a sequence of winning symbols that crisscross the slot reels. Whether you're playing classic casino games or the latest 3D slot machines at online casinos, paylines are at the heart of online slots.
Paylines are used only to operate if the symbols are lined up in a straight line, but current slot machines have various payline shapes to choose from, including zigzag, trapezium, and more. This is how you can get matching symbols with 27 ways to win even with only three reels and three rows.
Popular Questions
How Does a 27-Payline Slot Work?
Slot machines are no longer the simple one-spin, one-win machines that we generally associate with them. Modern slots include a varying number of paylines, including 27. Some multi-payline slots machines let you choose where you want to bet, while others compel you to bet on every line.
Your objectives should determine the machine you choose and the method you employ. You'll note that the paylines in many slots are numbered from one to however many there are. You can manually select any or all paylines if you like before clicking on the spin button. Your stake size will increase as you change the paylines.
Physical slot machines are designed to make each spin completely random, regardless of prior wins or losses. Similarly, random number generators are used to program digital slots, ensuring that each spin is distinct from the one before it.
Where to Play 27-Paylines Slots?
Here's a list of online casinos where you can play online slot games with 27 ways to win:
27-Payline Slot Features
27-line slots work with bonus features to get you playing for more rewards! Find more slot bonus rounds with our full guide on all slot features.
Wild Symbols
Wilds stand in place of other standard symbols to get you more chances of landing winning combinations. When a slot does not have a scatter symbol, you can use three wilds to activate the free spins feature.
Stacked Symbols
Sometimes, casino games offer symbols that subject your wins to multipliers when they stack on top of each other. For example, when nine identical icons land on the reels and create a wall of symbols, you will receive a 3x multiplier.
Stacked wilds are player-friendly, they come with lots of chances to land big wins.
Free Spins Bonus Feature
When you land the required number of bonus symbols during the base game, you get to activate the free spins round, where your wins may be doubled or trebled.
How to Win on 27-Payline Slots
One of the essential elements of every slot machine is the number of paylines offered. In simple terms, a payline is the line on which winning combinations will result in a payout. Winning rewards for winning combos can only be earned on these paylines.
It's crucial to remember that the payout you get will depend on how many lines you bet on. If you only bet on 10 of the 27 paylines and the winning combination appears on a line that you didn't bet on (or activate), you won't get anything for it.
Generally, it is in the players' best interests to activate all 27 paylines on every spin to win slots. Failure to do so may result in you missing out on a winning payline, progressive jackpots or other huge winnings!
Summary
Compared to a classic slot with only a single payline, most slots with 27 variable paylines have modern features such as wilds, scatters, and other symbols that can trigger free spins when you land them on adjacent reels.
Meanwhile, the difference between 27-liners and other slot games with more paylines is that the latter slots work with five reels or more and require a higher total bet amount.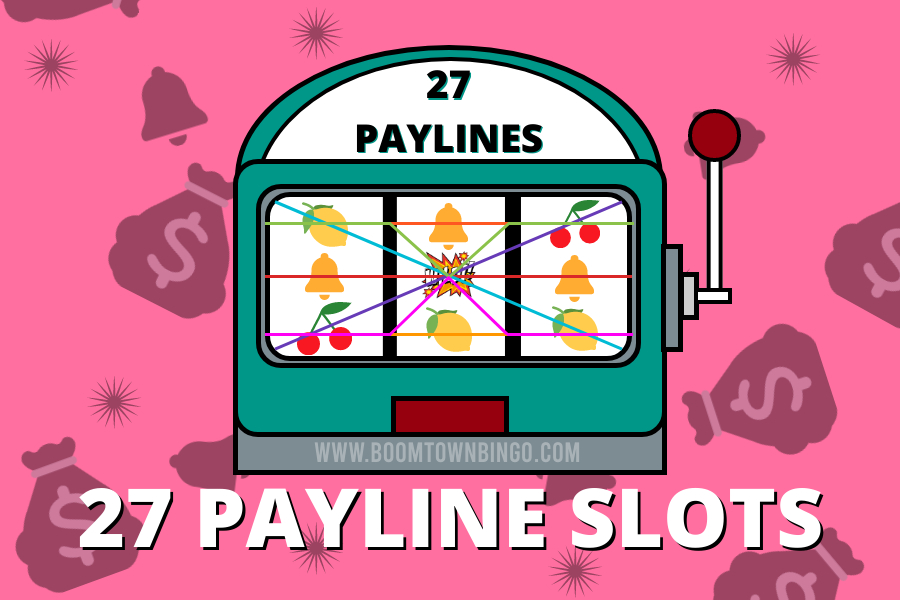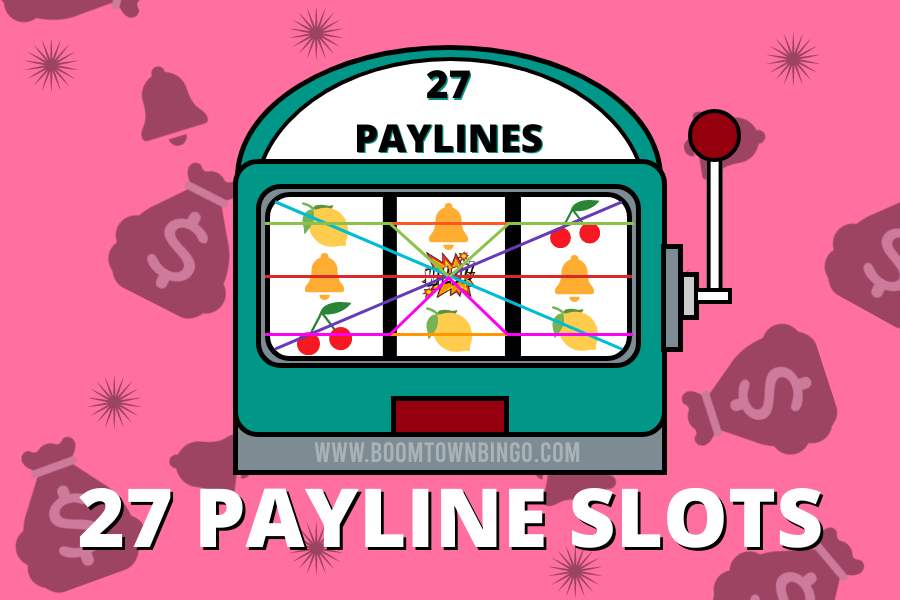 If you prefer walking the line between classic and modern to test out how many paylines you're comfortable with, you can try out 27 lines first. There are different games to choose from with varying min deposit and max bet.
You can also start spinning on demo mode at your favourite casinos to test the waters before being tempted to get the deposit offers and latest promotions from real-money plays. Note that you have to go through age verification first as a way of preventing underage gambling.
With that said, please play responsibly at all times.
All Winning Combination Slot Machine Lines
Here are all various multi-line slot machines winning combination slots features.