Have you mastered the art of winning the jackpot in slot games with 50 paylines or less? How about taking the next level up and give a slot game with 76 bet ways a try?
The 76 payline slots are slot games with 76 separate win lines, these lines allow for winning combinations and ways to win. Having 76 lines offers more than the conventional slot machines, and they often come with bonus games and special features. 
Learn more about different game bonus features like the wild symbols, scatter symbols, multipliers, occasionally a progressive jackpot, and great bonuses you can come across in October 2023 whenever you play 76 Payline Slots in this 76 Payline slot review.
You can also check out other winning combination slots with a full list.
Best 76 Payline Slot Games
Enjoy the number of slot games with 76 win lines. It comes with adjustable paylines that reach up to 76.
Find the best 76 line slots using our list of favourites:
Fortune Rangers Slot Machine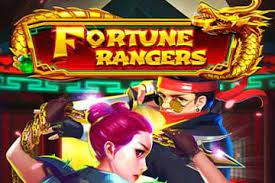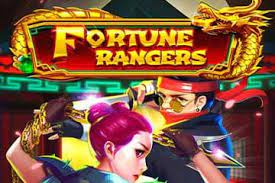 The structure of this casino game includes of 5 reels and up to 76 paylines. Chinese, Dragons, Martial Arts, Oriental, and more themes may be found in Fortune Rangers. The maximum payout for this slot is 760x your total stake, which is quite modest and won't get you any really huge wins, but it will offer you a lot of little winnings.
Stacked Symbols, Synced Reels, Wild Reels, and more features can be found in this slot. There is a free spins bonus in the game, and this is generally where the big money is won.
Fortune Rangers Slot Review reveals everything from the Return to Player percentage to the various bonus rounds.
Motörhead Slot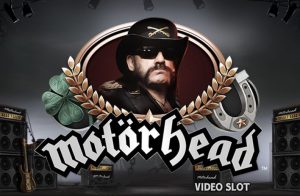 Are you prepared for a raucous performance?
You should play the free spins game linked to the Motörhead slot if you wish to hear the sounds of the classic song "Ace of Spades" and earn fantastic rewards! To do so, you must land three Scatter symbols anywhere on the last three reels. During the free spins, both Mystery and Wild symbols will appear on the Mystery Reels.
Dazzle Me Slot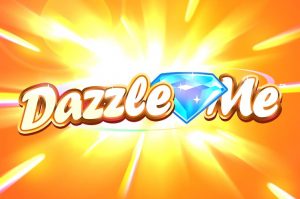 Dazzle Me is a 5-reel, 76-payline slot with a unique 3-3-4-4-5-row layout.
It's ideal for mobile and tablet because it's a basic game with large icons. Dazzle Me has two primary bonus features: random stacking Wild Reels and an entertaining Free Spins feature with Linked Reels. Even though this is a medium volatility game, you may win up to 760 times your stake.
What is a 76 Payline Slot?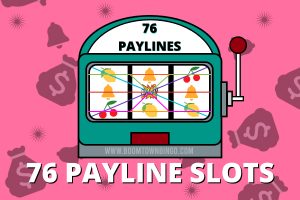 A 76 line slot is a slot game with 76 winning lines that allow you to land wins on active win lines. In other words, these slot machines offer 76 ways to win. Games with 76 lines offer more than regular slots and also provide plenty of bonus features and bonus rounds.
The winning combinations of symbols that run through all slots are referred to as paylines. The number of symbols on a payline can be determined by the number of reels in the game. A 76 payline slot machine is a slot game that can be played in online casinos or in-land slot machines. This kind of game gives players up to 76 ways to land a winning combination on the reels.
The game may provide more potential paylines as you add additional reels and rows. As a result, you might have as many as 25, 30, 50, or 76 paylines in a modern 5-reel slot with four rows. A successful payline in this game is usually made up of two matching symbols, or two matching symbols plus Wilds or Scatters.
Popular Questions
How Does a 76 Payline Slot Work?
Many contemporary online slots provide anything from one to up to more than a thousand paylines that come with a diverse selection of titles and slot themes. The more paylines you have, the more likely you are to hit a winning combination. Players must generally hit three or more matching symbols across an active payline to make a winning combination.
In games with 76 paylines, players have to land matching symbols on at least 1 active payline to receive a win. Paylines usually go from left to right. This implies that the winning combination starts on the left with Reel 1 and continues with a symbol on Reel 2, Reel 3, and so on. Connecting at least two symbols typically results in a payout. The highest pays that each symbol offers is paid when matching symbols on all 5 reels.
Players can start spinning the reels when they meet the minimum bet.
These paylines were made up of a horizontal line and two diagonal lines of three paylines. Bonus rounds are also uncommon in these slot machines, but some of the more complex ones may feature them. Having three possible payout combinations on a slot machine enhances the player's chances of winning at least a small amount of money.
Where to Play 76 Payline Slot?
There are many online and in-land slot machine casinos that offer slot games with 76 paylines. One of the main benefits of playing those types of slot games online or on a mobile device rather than at a land-based casino is that the RTP on larger wager slots is not raised while still offering the option to play with only cash stakes. Many online casinos come give out a bonus code to new players.
This means you can receive the same long-term predicted payout percentages as high-stakes players even if you are playing for far lower stakes!
76 Paylines Online Slots Bonus Features
The variety and range of casino slots have exploded in recent years, with numerous unique game features and many paylines becoming commonplace in many slot machines. As technology advances, game creators are always on the search for new and exciting methods to engage slot machine aficionados.
Find all of the best slot machines with bonus features using our complete guide. You can also find exciting bonus features for 76 payline slot games.
A new generation of gamers who grew up with video games provides a full gaming experience.
Wild Symbols
Whatever your betting goals are, wild symbols are one of the most important features to look for in online slots. These wilds function like the joker in a deck of cards, serving a similar purpose. Wild symbols substitute, with the exception of scatter and bonus symbols, for any other symbol on the reels to complete more winning combinations.
Scatter Symbols
Scatter symbols are yet another popular feature in online slots. They may even be more profitable than wild symbols, which explains why they are so popular among casino players.
You need to line up matching symbols on paylines to win at slot machines. Scatters do not follow this rule, which is why they are known as a player's best buddy! They might appear everywhere on the reels or on select ones, rewarding you with winnings. Slot developers have tried a variety of approaches to incorporate them into their games.
Free Spins
The most popular bonus feature is free spins. Extra spins are available, which can help you increase your winnings. A free spins round can be triggered in a variety of ways. Perhaps by stringing together a series of symbols. Winnings accumulate during free spins as you watch the reels spin. They have the most bonus rounds of any slot machine.
Bonus Round
Bonus rounds come in a variety of shapes and sizes, and they all provide the potential to earn additional rewards while the feature is active. Bonus rounds are usually triggered by matching special symbols. They usually only last a few minutes before returning to the base game. Some bonus rounds feature advanced graphics, while others require more skill.
Progressive Jackpots
Every player in progressive jackpot slots contributes to a prize pool that grows progressively with each stake. The prize pool grows each time someone plays. The games may be played at many online casinos and the larger the number of players that gamble, the higher the jackpot reward.
Once the pot has been claimed, it will be reset and replenished. Progressive jackpots have the potential to pay out large sums of money.
Cascading Symbols
Cascading symbols are different types of slot machine symbols. In this feature, the symbols fall or cascade onto the grid to replace existing symbols, creating a way for new, winning ones to replace them, rather than utilizing a traditional approach. The payline is the row of symbols that must appear in order to win.
The centre row of typical three-reel slot machines has a single payline in addition to three reels. Your stake is divided among the paylines; for example, if you have 20 paylines, your stake is one unit per line. Players may select the number of paylines and the amount to bet on each payline on most slot machines.
Multipliers
Certain symbols can increase your wins by a certain percentage. Depending on the game, they can range from a 1x or 2x multiplier to 100x or more. They exist in various shapes and sizes; some include reels, while others are part of a feature or only available during bonus rounds.
There are lots of exciting multiplier slot games that provide huge wins.
Wheel Bonus Games
Bonus games may be triggered when a particular amount of scatter or bonus symbols appear on the active paylines, depending on the online slot players have chosen. A wheel is frequently featured in the bonus game, which players must spin in order to earn extra credits. Occasionally, the wheel players will be offered many additional features as soon as they acquire the bonus feature.
Mystery Symbols
Mystery symbols may come on the reels during a spin but do not have a predefined value or symbol on the reels when the spin begins. They are frequently distinguished by a readily identifiable element on the sign, such as a question mark, rather than a conventional symbol.
Conclusion
The contemporary slot games with 76 paylines come in a wide range of interesting themes that can include movies, classic fruit online casinos, cartoons, and more. These 76 pay way games are available in online casinos with different deposit offers, bonuses, casino bonus features, and cash rewards for new and old players.
These kinds of multi-payline online slot machines have exciting sound effects and visual designs that provide an immersive experience to their players
All Winning Combination Slot Machine Lines
Here are all various multi-line slot machines winning combination slots features.