Who said that paylines are plain and boring? 576 payline slots show how winning is not linear.
A slot game with 576 paylines is a significant improvement over traditional slot games with fewer paylines. The bonus games and unique features that come with this slot game can provide players with huge prizes. The 576 line slots provide 576 ways to win meaning lots of winning combinations.
Discover the various game bonus features such as the free spins, wild symbols, scatter symbols, multipliers, occasionally a progressive jackpot, and great bonuses you can come across in December 2022 whenever you play 76 Payline Slots in this 76 Payline slot review.
Best 576 Payline Slot Games
Multi-line slot machines were widely available and extremely popular in the 1990s. On the other hand, advanced video slot machines can now feature anything from 9 to 576 distinct paylines. There's a better possibility of winning when more lines are involved since you're covering a lot more land.
The massive alteration of a slot machine's mechanics has had a major influence on the number of paylines available, and multi-line paylines are currently the most popular kind of slot machines to play. This is because betting on all of the paylines available increases your odds of winning, but this is not recommended if you want to keep your money.
Read through our list of some of the best 576 payline slot games available in the market.
Dead Wood Slot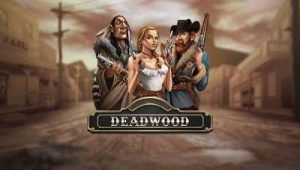 Nolimit City's Deadwood is a five-reel, 576-way slot. It's a real Wild West-themed casino game and the follow-up to Nolimit's Tombstone. This slot has Nudge Wilds, a Shoot-Out bonus, and a maximum win of 13,950x your bet.
When matching symbols appear on neighbouring reels, payouts are formed. They must start on the first reel and work their way to the right.
From Tombstone to Deadwood, the mood has clearly shifted. The former is more cartoonish and cheerful—at least as lighthearted as Wild West slots can get. Deadwood online slot game has a more serious tone, with realistic visuals and gunshot holes after huge wins.
Dinopolis Slot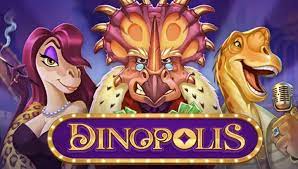 Dinopolis is a 5-reel, 576-way slot with dinosaurs playing in a casino as its theme. It considers how dinosaurs, rather than humans, may have populated casinos if the Earth had not been struck by an asteroid 65 million years ago.
Aside from having a fun theme, the Dinopolis slot machine has a top prize of 50,000 times your bet. You will be sent to the casino after triggering the bonus round. Dinosaurs play a variety of slot machines in the casino's backdrop.
The emblems are based on casino games and other characters that may be seen throughout Dinopolis. Overall, Push Gaming has done an excellent job of building a jazzy metropolis that evokes the Art Deco period of the dinosaurs.
Ankh of Anubis Slot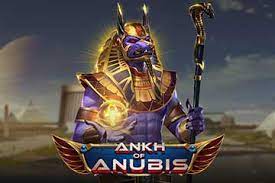 Play'n GO's Ankh of Anubis is a five-reel, 576-way slot. This game stands apart from other Egyptian-themed slots in several ways.
The characteristics don't fully match the distinctive ambience of Ankh of Anubis. You can, however, count on a few extras. The Anubis Wild feature generates wilds that can cover 1×1, 1×2, 1×3, or 1×4 areas at random.
Free spins are triggered when three or more pyramid scatter symbols appear anywhere on the reels. Accordingly, for three, four, or five pyramids, you get 10, 15, or 20 free games.
During free spins, ankh symbols are gathered. Anubis wilds will be added to the reels in random locations once you gather five.
The Dark Knight Slot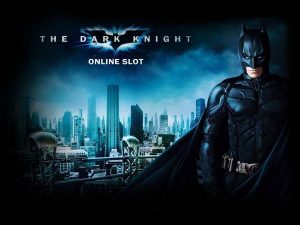 Playtech's The Dark Knight is a video slot with a Batman theme. The structure of this casino game includes 5 reels and up to 576 paylines/ways. Batman, Branded, Movies, Superheroes, and more are among the topics explored in The Dark Knight.
Bonus Multiplier, Colossal Symbols, Comics, Expanding Wilds, Jackpot, Joker, Random Wilds, and more bonuses are included in this slot. There is a free spins bonus in the game, which is generally where big money is won. If you're hoping to win a large sum of money, you could be in luck because this game has a jackpot.
What is a 576 Payline Slot?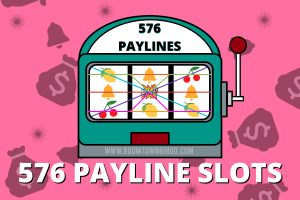 A payline, also known as a betting line or a winning line, is a set of symbols on a slot machine that results in a win. Original slot machines only featured one payline, which could be won by forming a horizontal line with three matching symbols, often with bonuses excluded.
576-way slots feature a visually pleasing design that appeals to players. The slots contain 5 reels of varying sizes, with 3 icons on the first and fifth reels and 4 icons on the second, third, and fourth reels. Playing 576 line slots means that there are 576 ways to win and lots of win combinations.
Paylines are the winning combinations of symbols that appear on every slot machine. The amount of symbols on each payline is controlled by the game's number of reels. A slot machine with 576 paylines may be found in both online casinos and land-based casinos. Players have up to 576 opportunities to land a winning combination on the reels in this type of game.
As you add more reels and rows, the game may provide more possible paylines. Other casino games let you adjust the number of active paylines regardless of the number of reels. As a result, a contemporary 5-reel slot with four to five rows might contain as many as 50, 75 or hundreds of paylines. In this game, a successful payline generally consists of two matching symbols, or two matching symbols, plus Wilds or Scatters.
You can check out all of the different paylines slots and pick the number of lines that suits your preference.
FAQs
How Does a 576 Payline Slot Work?
When it comes to paylines, a paytable will show you how much your payline will win. Paylines are no longer merely horizontal; they may now take on a variety of forms, ranging from zigzag to trapezium.
There are no specific paylines in 576 payline slots; instead, players must locate matching similar pictures on neighbouring reels starting from the leftmost to the rightmost. As a result, the slots contain a total of 576 ways to win.
Many modern online slots include anything from one to more than a thousand paylines, as well as a wide variety of titles and slot themes. You are more likely to score a winning combination if you have more paylines. To make a winning combination, players must strike three or more matching symbols across an active payline. It is best to double-check the deposit offers on the slot game website to check the proper amount of the win to expect. These wins are released in the paytables, right after players decide on their maximum bets and active paylines.
Sometimes, the software used by the developing company can also affect how the payline works. Specific software, like Neteller software and Play n' Go software, can add more special effects to the slot game or alter the pay ways.
Where to Play 576 Payline Slot?
576 Paylines Online Slots Bonus Features
Slot machines used to have a minimal set of functions. You had three spinning reels with around ten symbols on each, and you won money or candy if a specific combination of symbols matched up.
Slot machines now come with various online slots features, including bonus games of increasing difficulty, free spins, the ability to "gamble" on a reward you've just won, and massive progressive jackpots. Symbols, too, are no longer just symbols. Bonus symbols, multiplier symbols, scatter symbols, and wild symbols are now available.
As technology improves, game designers are constantly looking for new and interesting ways to engage slot machine fans. They give a complete gaming experience for a new generation of players who grew up with video games.
Wild Symbol
In slot games, wild symbols function similarly to wild cards in card games. They act as a replacement for the required symbol, ensuring that you receive the reward. Wild cards are also popular among players, albeit not as much as scatter and bonus symbols.
Scatter Symbol
Everyone understands that symbols must be lined up in a specific arrangement to win on a slot machine. Scatter symbols are unique in that they do not have to appear on a payline to pay out to the player. They payout regardless of where they appear on the screen. Scatter symbols are also well-liked by gamers.
Autoplay
The autoplay feature is available on most online slots, so you won't have to look hard to locate it. When the machine is turned on, it will repeatedly spin the wheel, displaying the results before going on to the next spin. It's a totally automated method of playing an online slot machine. You press the "autoplay" button on the game's main screen.
Free Spins
As the name implies, free spins are free spins on the reels that you do not have to pay for. These free spins may be triggered in various ways, but the most common is by landing three or more free spin or scatter symbols on the reels. This is the most basic kind of a "bonus game." When playing the bonus game, several slots have games where the free spins can be retriggered.
Bonus Retrigger
Retriggering the bonus game entails re-launching it, and this is a popular feature among slot players because it frequently results in large payouts. When the same three symbols that first launched the game appear on the reels during the free spins round, the free spins round is frequently retriggered. Retriggering can happen several times in a row, which can lead to success.
Bonus Games
Bonus games are especially well-designed in online slots. There are usually stories and storylines in them. Of course, some games include simpler bonus activities, such as selecting one of five treasure boxes on the screen, each with a dollar value. Bonus games are extremely effective in keeping a slot machine player's attention.
Progressive Jackpots
A progressive jackpot rises over time when players place bets on the slot machine. The highest prize is "fueled" by a little portion of each stake. These games have a higher house edge than a fixed jackpot (or "flat-top") machine, but the payouts are massive.
Cascading Symbols
Cascading reels are a unique slot feature that capitalizes on the popularity of gem-themed online games. Any successful lines burst after the symbols have landed on the reels, allowing fresh symbols to fall in their place. When the replacement symbols form new winning combinations, they explode, and new symbols fall into their place. This won't last forever, but it's a fantastic addition.
Multipliers
Multipliers are symbols that increase your winnings by a certain percentage. For example, if you have a 2X multiplier symbol that is part of a winning combination, you will receive twice as much money as you would without it. Multiplier symbols are prevalent among slot players.
Win Both Ways
Most slot machines payout prizes in the conventional left-to-right order, but a growing number of casino games now payout winnings in both left-to-right and right-to-left order. These games are also known as "win both ways" or "2-way pay" slot machines, and they are popular among casino patrons for obvious reasons.
Win, both ways slots, offer lots of winning combinations and pay both ways.
Conclusion
Modern slot games with 576 paylines are available in various genres, including movies, traditional fruit online casinos, cartoons, and more. These 576 pay way games are accessible at online casinos with various deposit options, bonuses, casino bonus features, free spins, and cash incentives for both new and experienced players. Multipayline online slot machines with interesting music effects and graphic aesthetics give gamers an engaging gaming experience.
All Winning Combination Slot Machine Lines
Here are all various multi-line slot machines winning combination slots features.