Who said a single payline is not rewarding? 1 payline slots still offer many winning combinations that players can enjoy. With only a singular way to win, this slot game can help players focus and calm down after a long daw while still bringing home big prizes.
1 payline slots are usually classic slot machines that come with fixed a payline. These video casino games still have many features that offer more chances for players to win bigger prizes. The single payline means that players can keep track of their spending while raking in as much as possible.
Read on to learn more about the wild symbols, scatter symbols, multipliers and the benefits you can come across in 2023 with 1 payline slots.
What is a 1 Payline Slot?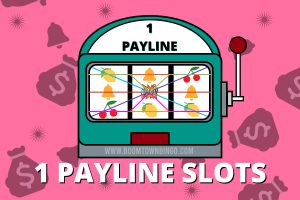 A 1 payline slot is a single line slot game that has one way to win, this appears horizontally and is generally across 3 reels. One payline slot machines are classics and are usually in the form of fruit machines. The traditional games are simple to play with the aim being to match three symbols. 
1 payline slots have only a single payline. Most of the time, this payline runs in the middle of the reels. These online casino games that only have 1 number of paylines are often classic slot games.
Paylines are one of the numerous variables that influence the online slot experience, but they are rarely given the attention they deserve. You will recognize paylines if you have ever seen those jagged lines painted across the reels of a slot machine.
If you'd prefer slots paylines then you can find a number of multi-line slot games.
FAQs
How Does a 1 Payline Slot Work?
Paylines are an essential component of casino games. They reveal a great deal about how the game will reward its players. Because the number of paylines in a slot machine may vary, the games can be very diverse. A slot machine that is easy to play is that with only 1 payline. A single payline slot machine works like most casino slot games – players receive wins by landing matching symbols across the active payline. Some single bet way machines only pays left to right while others may pay both ways.
New gamers should attempt slot machines with customizable paylines and fewer paylines since this reduces the risk of losing a large quantity of money. Before selecting a slot game, players should study up on the paylines. With this in mind, slot machines with a single payline is a good place to start.
Check the paytable of the game to learn more about the payouts, the combinations, and the bet necessary per spin.
Where to Play 1 Payline Slot?
If you want to test out the thrills of single-payline online slots for free, you may do so, or you can start betting and earning wins. The slot will appeal to you since it is simple to operate, entertaining, and lucrative. Most of these slots have extra features that can help you build a winning combination.
You'll be pushing your slot earnings, jackpot winnings, and general gaming experiences to the next level when you spin a 1 payline way casino slots game. On their websites, several developers provide fantastic one-way to pay slots. Explore these websites and join the community of gamers that like putting bets and winning money on the slot machines available:
Best 1 Pay line Slot Games
Many modern games feature hundreds of paylines, and players can wager on all of them at the same time. These slot pages, on the other hand, are slot reel machines with only one payline. This is a characteristic of vintage three-reel slots, which are regarded as the industry's pioneers.
Magic of Enchanted Woods Slot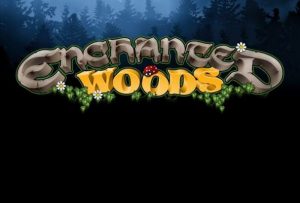 This slot machine game transports you to a magical woodland filled with lovable trolls, beautiful fairies, and even a talking amanita mushroom.
You may be terrified by all of these odd animals at first, but after the forest-dwellers deliver you your first victory, you will grow to like them. In this magical slots game, there are nine pay symbols. This wild-themed slot can be enjoyed with the full breakdown with the Enchanted Woods Slot Review.
Golden Horns Slot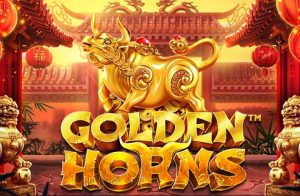 Golden Horns is a Betsoft-developed video slot. More information about the game's features may be found in this review.
The structure of this casino game comprises three reels and up to one payline way. Animals, Asian, Chinese, Oriental, Ox, and other themes may be found in Golden Horns.
Single Payline Online Slots Bonus Feature
In a casino slot game with 1 bet-way, there are several options to complete win winning combinations and jackpot rewards. In this kind of slot game, you may win bonus cash as well as different slot bonus features. Use technique and luck to try to trigger winning symbols or online casino bonuses, such as those listed below, while making a deposit:
Wild Symbols
In a slot game, wilds are one of the most popular symbol characteristics. Depending on the topic and the developer's inventiveness, they might be basic logos or appear as slot heroes. Wilds are typically utilized to assist you to complete a winning combination that might otherwise be incomplete.
Wilds, with the exception of scatters and other unique symbols like jackpot symbols, generally replace all paying symbols in the most basic slots.
Scatter Symbols
Scatter symbols are generally exempt from payline rules. You do not have to line them up on successive reels after a win line for them to pay; you may spin them in any position and they'll pay!
In each slot game, scatters are your best friends. It does happen, but it's unusual for a slot to be devoid of a scatter symbol. If this is the case, they can be replaced by something else, such as bonus symbols, which perform in a similar or even identical manner.
Gamble Feature
Some slot machines also offer a gamble feature. If a slot machine offers a gamble option, players can generally double their winnings on the board or in a bonus round. They generally include a 50/50 wager with doubling rewards if you win. You will lose all of your earnings if you make a poor guess.
Free Spins
The free spins bonus may be used to play free spins bonus games in a casino's online slots games. When you hit the play button, the game will use your free spins rather than the money you would have placed on a casino slot machine. The best thing is that you will still be rewarded in real money if you win when playing free spins bonus games. If you retrigger this bonus, you will earn a few more free spins.
Bonus Round
The finest part of every slot game is the in-game bonus rounds. They offer a new dimension to the game and enhance your odds of winning, despite the fact that they don't deplete your bankroll. Bonus rounds are, in the end, where the greatest payouts are made. They may be triggered in most slots by hitting a certain amount of scatters or other special bonus symbols during the base game.
Conclusion
Players who prefer the simple gaming experience offered by single payline games can find just what they need with 1-payline slot games. These kinds of slot machine games prove that the number of paylines does not dictate how much fun and rewards a game will provide. Many classic slots only come as a 1 payline slot can be more rewarding than multiple payline slots
All Winning Combination Slot Machine Lines
Here are all various multi-line slot machines winning combination slots features.