Figure out the best way to make the most of the bonuses and bring home the jackpot in slot games with 36 paylines!
A 36 payline slot game is a slot machine that has 36 lines and the same number of winning combinations. This offers far more than the traditional slots and means that slot player can land wins diagonally and horizontally. The best 36 payline slots provide wilds, scatters and bonus free spins.
Open up the treasure chest and find a stash filled with bonus features, jackpots, and more in this 36 payline slot review.
What is a 36 Payline Slot?
A 36 payline slot is a slot machine with 36 different ways to win. It also means that players have 36 winning lines available to them and various ways of landing winning combos. These games come in all shapes and sizes, offering regular wins and lots of bonus features.
Slot games and online casino slot websites nowadays host a plethora of reel and payline combinations. One of the many slot paylines present in many online casino games today is 36 paylines. Slots with 36 paylines have an unusual and interesting arrangement. With these kinds of slot, the number of symbols that appear on each reel affects the combination of paylines available.
Slots with 36 ways to win have three symbol spaces on the first and fifth reels. The second and fourth reels have four spaces for symbols while the third middle reel has the most number of spaces for symbols, with five spaces where symbols can land.
Along with this interesting reel combination, the direction of the paylines also contributes to the wins that players can expect to gain from these kinds of slot games. Conventional slot games have pay lines that only pay in one direction, from left to right, in a single line. This means that winning combinations have to form starting from the left reel moving to the right.
As technology progresses, the paylines are now more dynamic. Paylines can now be vertical, diagonal, and zigzag. It can also follow other paying patterns. Paylines can now also both ways, giving players more chances of winning, allowing winning combinations that can be formed from left to right and right to left.
The 36 Ways to Pay approach is only used in relatively few titles. You can select the number of active paylines in some games, but not all slots allow you to do so. You will also be asked to wager more money on each payline you activate. Payline bets are frequently the same amount, and you are limited to wagering the same amount on all active lines.
FAQs
How Does a 36 Payline Slot Work?
The paylines on slot machines with 36 ways to win can be positioned in any orientation. It now features hundreds of thousands of lines rather than a single horizontal payline. There is no longer just a left-to-right path; many slot games now have cash payouts when players land winning combinations that are both left-to-right and right-to-left. Some newer slots even include a payline that runs diagonally up and down.
The paylines on slot machines with 36 ways to win can be positioned in any orientation. It now features hundreds of thousands of lines rather than a single horizontal payline. There is no longer just a left-to-right path; many slot games now payout when players land winning combinations that are both left-to-right and right-to-left. Some newer slots even include a payline that runs diagonally up and down.
Where to Play 36 Payline Slot?
512 payline games are available at a number of your favourite online and land-based slot machine casinos. Players can enjoy a wide variety of Return to Player rates and variances, including games with low variance, medium variance, and high variance.
Many online casinos provide incentives to new players. As with most cases, both old and new customers playing with real cash funds rewards payers with big money. Many of the online slot casinos require a first deposit before the players can start to gamble. After meeting the min deposit set by the casino, they can start playing the game.
Here are some of the online casinos where you can play slots online.
The majority of the online casinos we recommend have a wide range of games to choose from. The first, second, and third deposits are typically accompanied by daily promotions and a welcome bonus that is activated once the game begins at these online casino sites. After meeting the minimum deposit requirements to play for real money, each bonus offer is only available for a specific number of games.
Best 36 Payline Slot Games
There are several online slots with 36 pay lines available in today's slot game industry where players may win big. Most of these slot games have bonus spins that can be activated during the base game, but the player must first make a deposit before they can begin playing.
Players can also use the bonus monies provided by the casino website after making a deposit. There are, however, a few slot games that stand out from the crowd. This is the best 36-payline online slot machine available right now.
Read our review of one of the best online slots games – Jumanji.
Jumanji Slot Game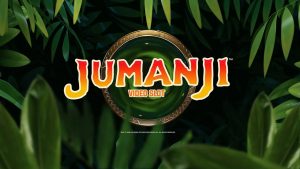 Jumanji video slot is a game from NetEnt that offers 36 paylines, 5 reels and lots of bonus games.
NetEnt's Jumanji is a graphically appealing branded video online casino slots that was released on June 21, 2018. It is as close to the 1995 cult favorite blockbuster as a video slot can get, and playing this best slots game will transport you to another universe through the amazing audio graphics and animations.
The game is themed after the popular Jumanji board game, and it includes random extra features such as wild rhinos stampeding over the reels, as well as four separate free spins features and a Mystery feature. It is a game that is filled with fun, action, and adventure, much like the blockbuster film it's based on.
You can read more about the bonus features, RTP and lots of other games with our Jumanji Slot Review.
Here are some of the features that are included in the slot game.
Monsoon Wilds
This is a feature that can show after a winning spin at any time. The sticky vines will hold all winning symbols in place while you obtain a re-spin. The re-spin will also include any wild symbols on the reels.
Wild Stampede
This feature lives up to the movie's iconic statement, "It's a stampede!" You'll know what we're talking about when you see the bookcase smashed and a herd of huge rhinoceroses surge over the reels. After the dust settles, the rhinos will leave anywhere from 4 to 9 wild rhinos behind.
Sticky Vines
This is a feature that can appear at any time after a winning spin. As you receive a re-spin, the sticky vines will hold all winning symbols in place. Furthermore, any wild symbol on the reels will accompany the re-spin.
Jumanji Free Spins
As if all of that wasn't enough, NetEnt has thrown in up to four distinct free spins features in this wacky game. If you land on the Mystery Win feature after getting the free spins feature during the board game, you will not get another.
36 Paylines Online Slots Bonus Features
36 payline online slots are created by game developers to come with many game bonus features. These modern games use special slot features to award the players with more chances of landing matching symbols on the reels to win bigger prizes. Most of these contemporary games include a different number of features like wild symbols, scatter symbols, bonus games, bonus spins, and more.
Read about our reviews of the features you can play with in slot machines with 36 paylines.
Wild Symbol
A wild symbol is a character that can be used to complete a winning combination on your payline by substituting for any other character. If you have four identical symbols and a wild in a five-reel, 36-payline game, the wild will complete the winning combination because it can turn into the same sign as the other four. As a result, if you have a wild symbol on your payline, your chances of winning improve.
Wild symbols come in a variety of shapes and sizes. One of them is the sticky wild, which remains in the same location for the next several spins. Stacked wilds, on the other hand, emerge one on top of the other until the reel is completely filled. Expanding wilds are similar to stacked wilds, but they have the ability to expand to cover the entire reel.
Scatter Symbols
To receive a few free spins, most online slot games with 36 paylines require players to land three scatter symbols. Scatter symbols can also trigger a plethora of extras, including as interactive bonus games, rapid payouts, re-spins, and multipliers in some slots. If your scatter symbols feature a multiplier, you might win up to 50 times your bet.
On your reels, you wouldd like to see a scatter symbol. It is a bonus symbol that unlocks a whole new world of gaming options. Scatter symbols, unlike wild symbols, which must appear on an active payline, can appear anywhere on the reels, offering you the chance to win. However, you must have a particular number of scatter symbols to unlock the features.
Free Spins Feature
Free spin rounds are not only entertaining, but they may also be quite profitable. Scatter symbols commonly trigger these bonus spins rounds, which provide players with a certain number of spins that do not deplete their bankroll. During free spins, other bonus features such as multipliers or cascading reels may be activated.
Bonus Round
Bonus games are found in a number of the most modern feature-rich online slots, and they vary in difficulty. Some games offer a simple bonus game, such as a card prediction game or a pick-me-style bonus. Others may include a variety of extra rounds with increasing prizes as players go through the levels. Bonus rounds are the key to progressive jackpots in some games, where the largest real money prizes are waiting to be won.
Multipliers
This function increases rewards by the specified number, resulting in a large rise in prizes. Multipliers range from 2x to 10x, with 2x symbols doubling winnings and 10x symbols them. In other games, multipliers are the key to some of the most substantial real money rewards.
Find other exciting multiplier win slots with out full guide.
Mystery Symbols
The Mystery Symbol can transform into any cash-paying symbol from the paytable, and it can appear on the reels as a single symbol or stacked in groups of two or more. Blueprint Gaming's version on the immensely popular MegawaysTM Slots has primarily featured the Mystery symbol, and this has proven to be a winning recipe for Blueprint, as their game's popularity has increased tenfold since its release.
Conclusion
Join in on the fun and enjoy the best reward that you can only get with 36 payline slots.
These kinds of slots games with an average number of paylines help players have more control over the coins they spend. It allows the coin sizes to be within a reasonable and affordable range. As an added layer of access protection, an online casino site can also subject their players to verification systems that ask them authenticate their ages before they can join and pay their coin.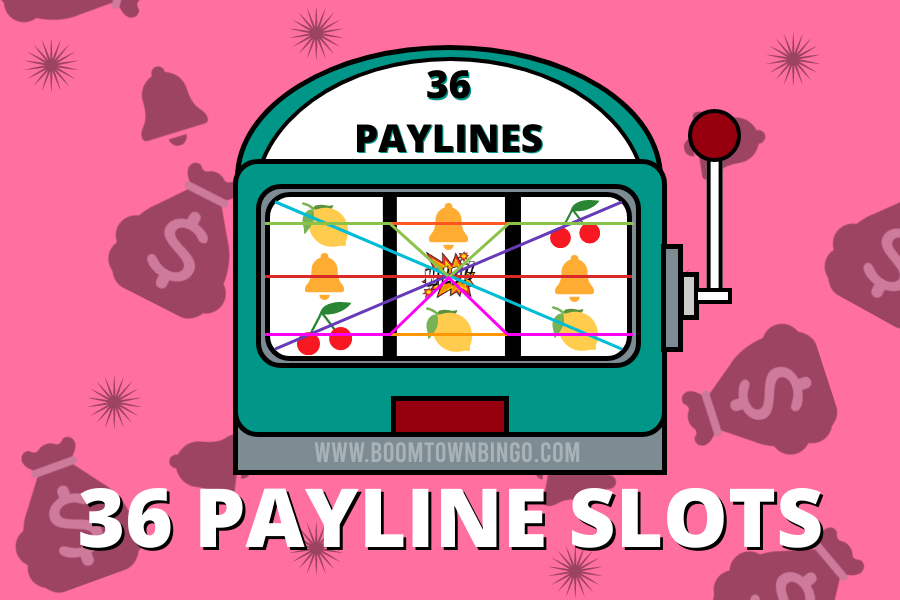 Paylines are unquestionably one of the most significant aspects of casino slots, and the amount and types of paylines available reveal a lot about the game. Paylines influence your chances of winning more or less frequently by combining symbols in various configurations and the amount of money you can spend.
All Winning Combination Slot Machine Lines
Here are all various multi-line slot machines winning combination slots features.