The number 8 is considered to be a lucky number in many cultures. Will you be granted the fortune that comes with slot games that have 88 paylines?
A slots game with 88 paylines are pretty rare and often come with Asian themes focused on Chinese culture. These slot games offer big bonuses and many jackpots that can be won through the features that come with the slot machine.
Test your skills and push your luck to the limit with the free spins, wild symbols, scatter symbols, progressive jackpot, and bonus games when you play 88 pay ways slot games in 2023.
Best 88 Payline Slot Games
If you prefer slots with 88 paylines, we have a few suggestions for you! The majority of these slot games may be found in online casinos that need a minimum initial deposit and provide a range of bonus opportunities. Before they can start playing the game, players must first make the necessary qualifying deposit. The games listed here are some of the most popular right now for new players.
Some machines are fixed, requiring both old and new players to play all of the lines, while others are variable, letting you choose the number of paylines and the amount you want to bet on each. Naturally, the less paylines you use, the smaller your chances of earning tiny sums, but each spin will be cheaper. Learn more about the slot games in the following slot review.
Panda's Gold Slot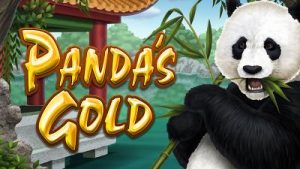 Pandas Golds is an online video slot from Real Time Gaming with 5 reels and 88 chances to win.
There are numerous features in this slot, including a Bonus Multiplier, Respins, and others. There is a free spin bonus in the game, and this is generally where the big money is won.
This exciting game has an oriental theme and the panda is the biggest star of this show. Check out the full review of Panda's Gold Slot.
Emperor of the Seas Slot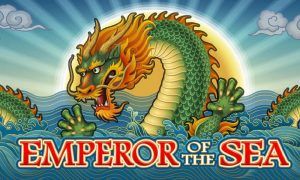 Emperor of the Sea is a Microgaming video slot machine. This casino game has a 5-reel layout with up to 88 paylines, as well as spin bonus round.
The Ocean-themed slot comes with a dragon monster that emulates that of the Lochness Monster. It is a fast-paced game with free spins and wilds.
We reveal more about the payout percentage and volatility with our full Emperor of the Sea Review.
Break Away Lucky Wilds Slot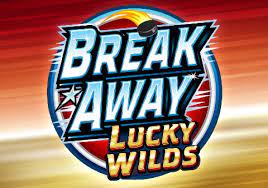 Microgaming presents Break Away Lucky Wilds, a video slot developed by Stormcraft Studios and provided by Microgaming.
The structure of this casino game includes 5 reels and up to 88 chances to win. Break Away Lucky Wilds has a 96.89% RTP (Return to Player). Cascading Reels, Increasing Multiplier, Jackpot, Stacked Wilds, Wild Reels, and a free spin bonus are all included in this game.
5 Lucky Lions Slot
Habanero's 5 Lucky Lions is a video slot machine.
This slot review found that there are 6 reels and up to 88 paylines in this casino game.
5 Lucky Lions has a 96.51% RTP (Return to Player). There are numerous features in this game, including a jackpot, Scatter Pays, and Stacked Symbols, among others. There is a free spins bonus in the game, and this is generally where the big money is won.
What is a 88 Payline Slot?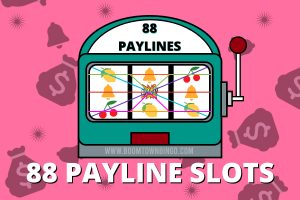 The 88 payline slots come with 88 ways to win, it comes with 88 lines and these slot games are often Oriental themed. The reason for this theme, is because 8 is known as a lucky number in China. These games are generally 5 reels with bonus features such as free spins and wilds.
There are just a few games that use an 88 Ways to Pay structure. Payline bets are often the same amount of money, and you cannot bet more on one line than another. In a slot game with 88 paylines, the players can enjoy up to 88 different ways to land winning combinations and receive payment.
A payline is a grouping of symbols on which payment will be given. Many symbols and paylines may be found in today's slots. For a win, paylines can be aligned in horizontal, vertical, diagonal, or even zigzag patterns. Furthermore, you have the option of betting on as many paylines as you wish.
You must set the desired amount of paylines you wish to bet on throughout your gaming session before spinning the reels if the game allows. Remember that the more paylines you activate, the more likely you are to win. When the reels have stopped spinning, the player may look at the paytable to see what prize the matching symbols will award.
FAQs
How Does an 88 Payline Slot Work?
You may select the number of paylines you want to play on most slot machines. However, the number of paylines on specific slot machines may be set and unchangeable.
On most slot machines, paylines run from left to right; however, specific machines will include extra information in the virtual payment guide about alternative gaming kinds.
To be considered a win, the first symbol must appear on the far left reel, followed by the following symbols in that order. To earn a virtual payment, the combination must land on a legitimate payline, and you must have virtually bet on that payline. These virtual payments then convert to real cash when the player chooses to bet with real money.
Where to Play 88 Payline Slot?
Here are the best online casinos to play 88 line slots:
88 Payline slot games can be played in select in-land slot machines in many slot casinos. It can also be played on an online casino website that caters to fun with this set of paylines. Many players choose to play slot games with 88 ways to win online through their desktop computers or laptops for convenience. There are others who choose to play with smaller devices like tablets and mobile phones to play the games whenever, wherever.
The majority of the online casinos we recommend provide a diverse selection of games. At these online casino sites, the first, second, and third deposits are usually accompanied by daily promotions and a welcome bonus that kicks in once the game begins. Each bonus offer is only accessible for a limited number of games after meeting the minimum deposit criterion to play with real money.
Here are a handful of the finest online casinos that reward players for playing for a certain amount of time with bonus cash with casino bonuses and the occasional free slots.
88 Paylines Online Slots Bonus Features
Bonuses can occur in a slot at any moment. Random monetary prizes emerge throughout gameplay in certain games. On the other hand, the majority of rewards are activated by matching particular symbols on the reels. These can be Wild symbols, or bonus Scatter symbols that payout regardless of where they appear on the reels.
Here are some of the most common elements seen in 88-payline slot games, both in the normal and bonus rounds.
Wild Symbol
In online slots, wild symbols are one of the essential elements to search. Except for scatter symbols and bonus symbols that might help you build different winning combinations, wild symbols can be substituted for all other symbols on the reels.
Scatter Symbols
Scatter symbols are a common feature in online slots as well. Three or more scatter symbols must appear on the reels for this to happen. Depending on the game, you could get free spins or a bonus round. A bonus round accentuates the theme in some themed online slots by showing movie clips or providing information.
Free Spins Feature
Free Spins Bonus Rounds are free spins that you do not have to pay for on any slot machine. If they participate in a promotion or play a slot game with a Free Spins bonus round, they will be compensated. Instead of free bonus money, some online casinos provide bonus spins on a certain slot machine. For some reasons, an online casino may offer you a Free Bonus.
Bonus Round
When playing online casino slot games, bonus games may be earned in various methods, often time with a wagering req. It might occur at any time throughout the game or as a result of your actions, such as landing scattered symbols.
Multipliers
Bet multipliers and win multipliers are slot machine gaming features that can increase your earnings by a set amount. Although they are not in every slot position and not in every slot game, they are prevalent in casino games. You can also check out other slot machine features with our full guide.
Mystery Symbols
Mystery Symbols are symbols that appear on the reels during a spin but have no predetermined value or symbol when the spin begins. They employ a recognisable element on the sign, such as a question mark, instead of a conventional symbol to make them readily recognisable.
Progressive Jackpots
A progressive jackpot grows in size each time the game is played yet is never won, and the minimum bet is met. When a progressive jackpot is won, the jackpot for the following game is reset to a fixed amount and then continues to grow according to the same rules.
Conclusion
Slot games with 88 paylines are still uncommon nowadays, despite the fact that many developers and gamers are beginning to see the possibilities that these games may provide.
Paylines are without a doubt one of the most important features of casino slots, and the number and types of paylines offered, along with the option to play with real money, may tell a lot about the game. By mixing symbols in various combinations and the amount of money you may play, paylines affect your chances of winning more or less frequently.
These slot game creators created an age verification system that requires a player to complete a personal information form before you can begin playing. Because gambling can be addictive, many well-known casinos regularly remind players to stick with responsible gambling.
All Winning Combination Slot Machine Lines
Here are all various multi-line slot machines winning combination slots features.