Take your luck beyond the limits! Explore the exciting world of 60 payline slot games with more features and be enthralled with the unique challenges that only professionals dare to brave.
The 60 paylines slots are slot machines with 60 lines. Players have the chance to get more or less 60 times the value of the bet placed on each payline. Having these 60 paylines active means it could cost slot players more but the returns promise to be just as big.
Read our take on the 60 payline slots in 2023 to discover the wilds, scatter, and the 60 paylines slot games you can play.
Best 60 Payline Slot Games
Manufacturers of video games continue to create new devices with unique twists on traditional games. Many of these variants are based on certain themes. Slot games themed on television shows, poker, craps, and horse racing, to mention a few, are now available.
Continue reading to find out more about modern 60-payline slot machines, including bonus features and winning opportunities you can get from these free casino games.
War of Gods Slot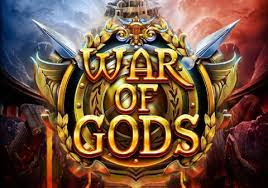 War of Gods is an exciting slot machine from Red Tiger Gaming. It offers 5 reels and an incredible 60 win lines.
Expanding Reels, Expanding Wilds, Increasing Paylines, Respins, Sticky Symbols, Symbol Upgrade, and more are all included in this slot.
There is a free spins bonus in the game, and this is generally where the big money is won. War of Gods has a 95.66 percent RTP (Return to Player).
Blood Moon Express Slot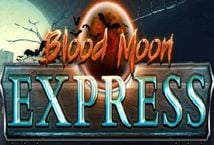 The structure of this casino game includes 6 reels and up to 60 ways to win. Halloween, Holiday, Horror, Monsters, Nosferatu, Vampires, Werewolves, and more are among the themes featured on Blood Moon Express.
The maximum payout for this slot is 2500x your entire stake, which is extremely high and provides you with the opportunity to earn rather large sums of money.
Wildcraft Slot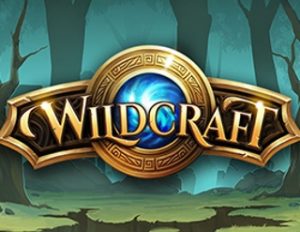 The structure of this casino game includes 5 reels and up to 60 paylines.
Fantasy, Magic, Orcs, Wizards, and more themes may be found in Wildcraft. Collect Symbols, Locked Reels, Stacked Wilds, Wild Columns, Wild Reels, and other bonuses can be found in this slot. There is a free spins bonus in the game, and this is generally where the big money is won.
Mystery Fox Christmas Party Slot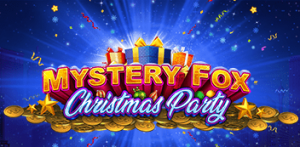 Collect Symbols, Wild Reels, and more bonuses are included in this slot.
There is a free spins bonus in the game, and this is generally where the big money is won. The structure of this casino game includes 5 reels and up to 60 paylines. American, Christmas, Holiday, Las Vegas, USA, and other themes are among those featured at the Mystery Fox Christmas Party.
Giant Riches Slot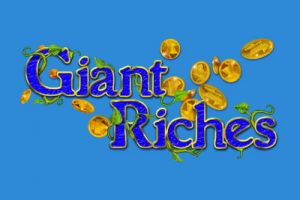 Microgaming's Giant Riches is a fairytale-themed online slot game.
In the backdrop, a magical castle hovers on a cloud. The game's adventurous background music and attractive visuals are well-designed, and any modern slot player will undoubtedly love it! Guaranteed entertainment, high odds of collecting winning symbols, and bonuses entice every gambler to at least give it a go.
What is a 60 Payline Slot?
A 60 payline slot game is a slot machine with 60 win lines, these lines allow for winning combinations. The more lines, the more ways to win. The 60 line slots offer lots of ways and provide more than regular slot games. Conventionally, they're 5-reel casino slots with free spins and bonus features.
Slot machine mechanics has evolved significantly over time. Computer-controlled machinery has nearly totally supplanted traditional mechanical designs. The game, however, has not changed. The player rotates a set of reels (usually three) with pictures printed on them by pulling a handle.
Which photos line up with the pay line, a line in the centre of the viewing window, determines whether you win or lose. You receive a win if each reel shows matching winning symbols along the pay line (certain single images are sometimes winners as well). The amount you win (payout) is determined by which images appear along the pay line.
The main advantage of playing a game with five reels and sixty paylines is the thrill and pleasure that you may gain from it. Playing a 60 payline online casino game instead of single payline games gives players more chances to win jackpots and have more fun.
There are other multi-line slot games that you can check out, find the ideal amount of paylines that suit your preference.
FAQs
How Does a 60 Payline Slot Work?
Slot machines are absolutely amazing works of art. The majority of slots include three or more spinning reels, each with a specific amount of symbols. Physical slots typically contain at least 20 symbols per spinning reel, but when digital technology is used, they may have up to 256 distinct symbols per reel. This implies that on every one spin, millions of different combinations of slot symbols are possible.
The current average number of betting lines per slot is 25-30, and it is typically the first thing that comes to mind for a game developer when creating a slot machine since the varied paylines lead to different rewards, bonuses, free spins, and multipliers. In 60 Payline Slots, players can receive pays by landing matching symbols across one of the 60 active paylines in the game. You can check the game paylines on the paytable to know the symbol places needed.
Furthermore, some slot machines, often known as free slot machines, let you pick how many paylines you wish to play, whilst others require you to play all of them.
Where to Play 60 Payline Slot?
You may try your luck for real money at recommended online casinos or play all of these 60 Payline Slots for free. You may choose from a variety of slot games created by the industry's best software developers. These slots include a high payout, fun extra features, plus wild and scatter symbols to assure a huge number of winning combinations with numerous paylines and big winnings virtually every time you play. Here are some of the most popular online casino websites where you can play free slots and other slot games.
60 Payline Online Slots Bonus Features
Some slots don't provide anything more than the fundamental gameplay. Classic slots are comparable to traditional fruit machines seen in real casinos and are commonly referred to as "classic slots." The majority of online games, on the other hand, provide something additional.
Find more with our breakdown of the best slot bonus rounds and online features.
With 60 payline casino slot games, there are many possibilities to win that come with more bonus features. Read about the different bonus features that you can encounter:
Wild Symbols
This is a well-known symbol that may be seen in a variety of slot games. You'll have a hard time finding a game without the wild these days. They're quite comparable to the joker in a deck of cards. Wilds may substitute for any other icon on the reels to form new winning combinations or increase existing ones.
This configuration will count as a win if you have two similar symbols on reels 1 and 2 and wild on the third. This feature does have an exception. Because the wild cannot replace for the scatter or bonus icons, these symbols cannot be swapped. More twists and elements have been introduced to the wild in recent games.
Scatter Symbols
The scatter's main purpose is to activate a bonus round known as Free Spins. The Free Rounds are triggered when three or more scatters appear anywhere on the playing grid. The amount of extra spins available is determined by the number of scatters that appear on the grid. In most games, the number of free spins available varies between 5 and 15.
Free Spins 
Free spins are a gaming phrase that can be used in both online and brick-and-mortar casinos. The phrase is usually used to describe a bonus feature of video slots or slot machines, regardless of the sort of casino you are playing in. Free spins are one of the most popular bonus features in online slots.
Progressive Jackpots
Progressive slots have jackpots that get larger every time a wager is placed until someone wins. The progressive jackpot then resets to its beginning amount and begins to accumulate anew. The amount by which the jackpot grows is determined by a little proportion of your machine activity.
Autoplay 
The Autoplay feature on many slot machines does exactly what it says on the tin. The function allows players to play the slot game repeatedly by spinning the reels in a row without having to manually push any buttons.
Conclusion
If you have more paylines, you have a lower risk of losing since you have the option to place bets on more combinations whenever you play slots. Before you deposit money, play several free slots to test out if the cash prizes and casino bonuses are worth playing for.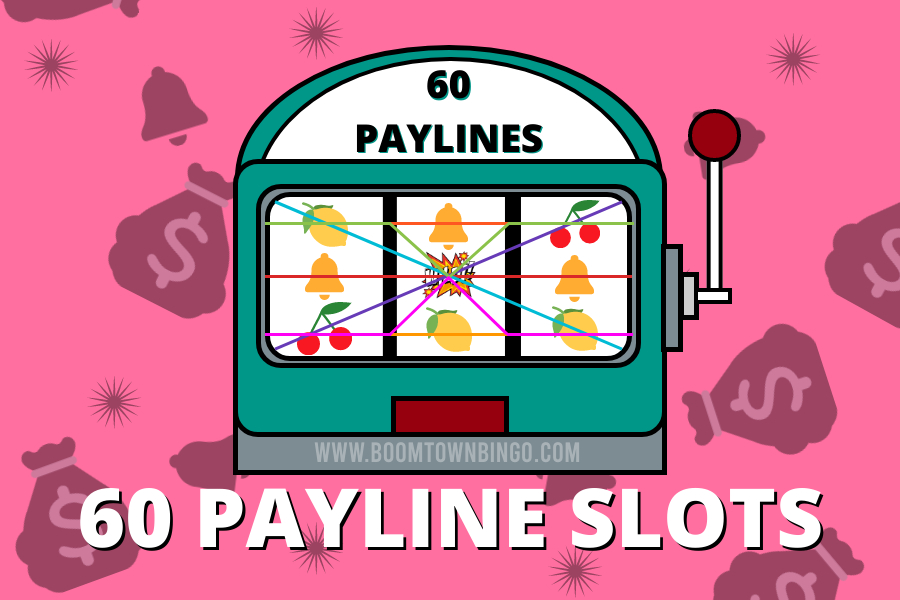 When you deposit and play slot machines with 60 lines, we're confident that you'll have a wonderful time and earn money. Go ahead and take the leap!
All Winning Combination Slot Machine Lines
Here are all various multi-line slot machines winning combination slots features.