You may have heard of wild symbols but what about stacked wilds?
Enjoy regular wins and bigger wins with stacked wild slots, these slot machines allow more wild symbols and this subsequently increases the chances of landing big real money prizes.
Our team of experts have not only experienced every type of wild but we have also due diligently trialled thousands of slot games and compiled the best slots with stacked wilds.
Read on for everything you need to know about this feature and the slots that have stacked wilds.
What Are Wild Symbols?
Wild symbols can fill in for any slot, they generally substitute for any other symbol except scatters. This makes it easier to land winning combinations as these wild symbols can match with most other symbols.
Ultimately the wild can be anything that you want, it will make up a winning symbol and finish off a win on the active paylines.
What Are Stacked Wilds?
Stacked wilds are a better version of wild symbols, they stack wilds together and give an even better chance of landing winning combinations and large wins too. They can cover an entire reel when they land and can land on reels 1, 2, 3, 4 or 5.
On some slot machines the stacked wilds can only land on specific reels and on others you can get these wilds on every reel, which is sure to capture magnificent wins.
Stacked wilds are just one of many online slot features, you can also find other bonus rounds such as pick them rounds and more.
How Do Stacked Wilds Work?
Stacked wilds are the same as wild symbols only they are stacked on top of each other. They substitute for any other symbol and make it easier to land winning combinations.
With stacked wilds taking up the entire reel, expect your winnings to increase and your chances of landing a win being increased too.
Stacked wilds are dedicated to specific reels on some slots with them only landing on reels 1, 3 and 5 or just the middle reel, whereas, other slots have stacked wild symbols available on all reels.
Other video slots sometimes allow stacked wild symbols during free spins or bonus features only, free spin bonus rounds can add in a stacked wild that pops up on every spin.
Best Stacked Wilds Slots
Our team have taken a good look into the best slots with stacked wilds.
Here are the best stacked wild slot games:
Dolphin Quest
Wolf Run
Jurassic Park
Vikings Go Berzerk
Football Star
Sinbad's Gold
Dolphin Quest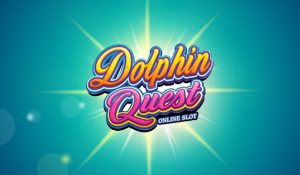 Join this beautifully constructed dolphin game, the ocean-themed slot offers 5 reels and 50 paylines.
Look out for the Dolphin Quest Slot logo for the wild symbol, this can come stacked during the base game and offers a great opportunity to land exciting wins.
The game boasts a max win of 12,500 during the usual game and it increases to 150,000 coins during the bonus round.
In addition to the stacked wilds that can complete winning combinations, you also have bonus rounds such as the free spins.
Find out more about this game and the bonus features using our complete guide on Dolphin Quest Slot.
Jurassic Park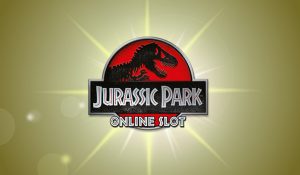 Jurassic Park is a movie-themed slot that also offers bonus features such as stacked wilds, free spins and a jackpot.
The game is known for its range of free spins, from a T-Rex free spin feature to Velociraptor free spins.
That's where the stacked wilds come in, they are part of all the free spins. For instance, Tyrannosaurus Rex Free Spins feature offers the T-rex symbols that can show up as a stacked wild feature during these spins. The stacked wild changes depending on the feature that you unlock.
Another stand-out feature of this game is the return to player, it exceeds not only the 95% average but surpasses 96% with 96.67%. Read our full Jurassic Park Slot Review of March 2023.
Vikings Go Berzerk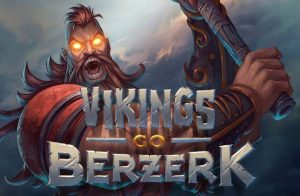 The Viking series by Yggdrasil is a captivating one and this one has lots of wild symbols.
The game is a conventional one with 5 reels and 25 paylines.
Vikings Go Berzerk Slot has an exciting base game that offers stacked wilds represented by the vikings, this wild is a sticky wild and stays in place. It can pop up during the berserker mode and is usually part of the free spins bonus.
The game has a potential payout of £250,000, play for the exhilarating games and bonus rounds with a generous max win and medium volatility.
Look for the Treasure Chests Bonus, sticky wilds and a modifier.
Football Star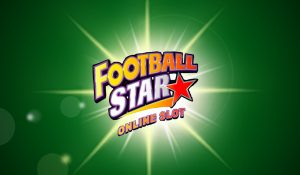 Football Star Slot is a tantalising sport-themed slot game based around football.
It offers 5 reels, 243 ways to win and cascading reels in the base game. If you love collapsing reels then check out our full guide on the best slots with cascading reels.
That isn't the only feature that offers more chances to win, you can also enjoy free spins feature, cascading reels and wilds.
But let's get to the feature you've been waiting for – the stacked wilds! These wilds take up an entire reel with the letters W,I,L and D. Land these conspicuous wild symbols and stack your chances to win.
Sinbad's Golden Voyage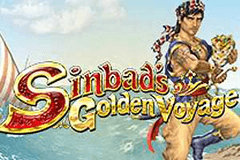 Join Sinbad in his search for gold, in this golden voyage slot machine from Ash Gaming.
This is one of our favourite stacked wild slots and its stacked wilds are represented by Sinbad himself, it comes with expanding wilds allowing more chances to win. The reel position spreads across the reels on reels 1 and reels 6.
This game is a classic and the stacked wilds are the main attraction for slot players. You can also attempt to land top bonus games such as the free spins and big wins across all six reels. Play for other bonus symbols sure to activate the bonus spins.
If you love large return to player percentages then this is the one for you, with an RTP of 97.07%. Read our full review of Sinbad's Golden Voyage.
FAQs
How Do You Know Which Symbol is Wild?
Generally, the wild symbol stands out with wild written across the icon or the entire symbol is a wild icon.
Alternatively, you can easily check the options and read through the paytable. This table will break down each symbols, the potential payouts and show you images of the symbols.
What are Stacked Wilds in Online Slots?
Stacked wilds are available as a special feature on specific online slots, they can usually substitute for any other symbol except a scatter, making it easier to land wins.
The difference between stacked wilds and wild symbols is that stacked wilds take up an entire reel. They are wild symbols but lots of them stacked on top of one another, this makes it even more likely that you will win and it also gives you a better chance of winning too.
On Which Reels Do Stacked Wilds Pitch?
Stacked wilds can appear on any reel but some slots only allow you to land these stacked wilds or expanding wilds on reels 1 and 5 or reels 1 and 6 depending on how many reels the game has.
It is worth checking the options and looking over the paytable before playing these games for real money. You're then able to find out more about the rules.
Do Stacked Wilds Games have Better Payouts?
You have more chance to complete winning combinations with the help of expanding wilds, but you will also find a range of payout percentages.
Many of these games have a generous RTP but it is not guaranteed and it can vary. If you manage to land the possibility of wilds, then during that spin there's more chance of a payout.
All Types of Reel Slots
Here are all various reel slots features.