Searching for a big win? You will want to check out the latest Microgaming Jackpot games that we have sifted through.
If you love slot games then you will most likely be aware of Microgaming Software. They're leaders in the industry and are known for constantly creating new and innovative jackpot games.
Those that enjoy playing for exciting jackpots will want to read on as we decipher through the best Microgaming jackpot slots. You could win life-changing money when spinning for huge jackpots, enjoy either progressive jackpots or a big, fixed jackpot.
Microgaming Progressive Jackpot Games
Slots players love to win big and that's why we have found the best progressive jackpot slots here:
Mega Moolah
King Cashalot
Major Millions
Treasure Nile
Roulette Royale
Caribbean Draw Poker (MGS)
Poker Ride
Cyberstud Poker
Lotsaloot
Tunzamuuni
Triple Sevens
Jackpot Deuces
Supajax
Mega Moolah Major
Fruit Fiesta
Cash Splash
About Microgaming Jackpots
Microgaming have lots of different jackpot games, casino games and slots and not all of them are exclusive to slots. You can also play video poker and even a type of roulette.
Pick from the best games that we have unravelled and provided here. You will find different types of jackpots, with some being progressive and others being fixed. Plus, you could win on the likes of Mega Moolah progressive jackpot slot or other jackpots.
You can also find some incredible Microgaming no deposit offers and other welcome bonuses. Casino software is an important factor to any slot or casino game and this particular provider are known for being one of the best.
Types of Jackpots
There are different types of jackpots with linked jackpots, localised, progressive and a fixed jackpot with a max win.
Progressive Jackpots
Progressive jackpots build up over time and have a cap, they must payout before they reach their limit. This becomes exciting as you watch the jackpot grow and every time that it increases, there's more chance of landing the progressive jackpot. Many of the casino games also allow a jackpot and even the chance of a side bet for extra winnings.
Localised or Standalone
Localised or standalone jackpots can be part of progressive jackpots or fixed pots. They are only won on the one slot machine and are not linked to any others. Imagine a fruit machine in a casino, it has its own jackpot that can be won.
Linked Jackpots
Linked jackpots can be progressive jackpots or any other fixed jackpot but the idea is that it is linked throughout different games. For instance, Microgaming have a Mega Jackpot which is a progressive jackpot linked between various games regardless of what online casino they can be played at.
This jackpot builds on each game simultaneously and equals a bigger pot but it can only be won by one player each time.
How Microgaming Jackpots Work?
Microgaming use the progressive jackpots that are linked between one another. The jackpot can be played from various online casinos, as long as they are utilising the Microgaming Software.
This type of jackpot provides huge win potential for slots players and due to the amount playing at any one time, the jackpot is grows at a rapid pace. The progressive jackpot provides fantastic entertainment, the exciting mega jackpot increases in-front of your eyes. Each time slots players place a bet it contributes to the pot total.
Mega Moolah is one of the Microgaming favourites and it can reward players with a shot at the jackpot at any given moment. It's completely random and no particular combination or symbol is required, although it's worth noting those that stake more per spin have more of a chance of winning.
Their jackpots are made up of four-tiers- mini, minor, major and mega jackpots. Once won, they reset but that doesn't mean they go to 0. Instead, they start from a pre-determined sum known as a seed. This is to encourage players to continue playing even after a pot has been won. The seed varies from slot game to slot game, some of the biggest jackpots even start from £1 million.
Whatever number is available is not converted per currency, you receive the same number but in the same currency that you're staking in.
You will be glad to know that jackpots and big wins when online gambling are available on slots and casino games, find the casino games such as Blackjack and Video Poker that come with huge opportunity.
Best Microgaming Jackpot Slots
Find our full list of the best Microgaming slots with jackpots – we have spent lots of time going through them and ensuring the best jackpots.
Mega Moolah Isis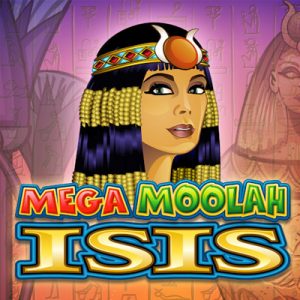 Mega Moolah is a popular jackpot series of Microgaming's and Mega Moolah Isis is one of the most popular. That's because it has the record for the biggest jackpot payout of over £13 million.
You can win life-changing sums of real money on this slot game, it provides you with the chance of winning millions during the jackpot game. There are several different Mega Moolah games and we found all of the best sites for you to play them.
This game in particular has 5 reels, 25 paylines and the opportunity of free spins. The game is also a medium variance slot meaning you can expect regular wins and still embrace the big wins in the process.
The jackpot game is tiered with four levels, mini, minor, major and mega. They are seeded as follows, Mini Jackpot £10; Minor Jackpot £100; Major Jackpot £10,000 and the mega jackpot starts at £1 million.
King Cashalot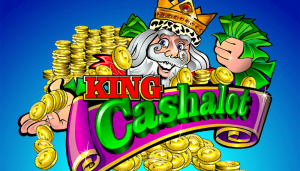 All hail the king in yet another progressive slot, this time it displays a medieval theme and a well-received Treasure Bonus Round.
King Cashalot Slot has 9 paylines but its jackpot is what attracts the masses. You can win 1500x during the base game or play for the progressive jackpot that slowly increases as you spin the reels. If you enjoy other bonus features then play for the multiplier, wild symbol and pick me round.
There are huge prizes to be won at King Cashalot and you could leave the gameplay a millionaire.
Major Millions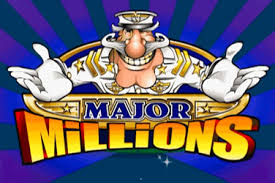 The clue is in the name- Major Millions has lots of big wins available. It is a hugely popular video slot and is often referred to as a classic.
With an army theme and a progressive jackpot, there's a lot to love about Major Millions. Although we believe the main appeal of this game is down to the massive jackpots that are up for grabs.
A low RTP will not put you off, it has incredible gameplay, a jackpot and some bonus features along the way. Our team have trialled the game and reported back in the full Major Millions Slot Review.
Treasure Nile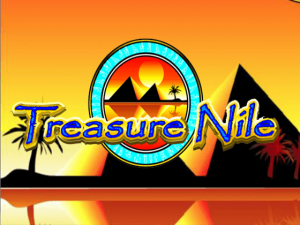 Find your flowing treasure on yet another thrilling jackpot game.
If you are a fan of simplicity then you'll enjoy this easy to play video slot. It's a 5 reel game but resonates with classic slots fans, it has no complex bonuses. The only feature includes a wild symbol that can be substituted for any other symbol.
Additionally, you're able to play for the progressive jackpot. The major prize starts at £40,000 and usually exceeds £100,000.
We experienced the Treasure Nile Slot for ourselves and reported back in the full review.
Fruit Fiesta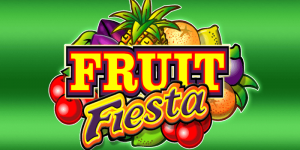 Are you ready to capitalise on the fruits of your labour?
Fruit Fiesta Slot is a 5 reel game with 15 paylines. It is a simple game that showcases a number of winning combinations but no bonus games. This seems to be a pattern of the Microgaming Progressive Slots, they tend to provide a basic slot with a jackpot king.
The Fruit Fiesta Slot Game Review reveals more on the gameplay and fruit theme, it is colourful and full of action but it's most anticipated aspect is the jackpot.
Microgaming Jackpot Network
The CEO John Coleman released a press release stating it was a huge benchmark for them to reach the progressive jackpots of over 1 billion to slots and casino players online.
What an astonishing milestone for Microgaming's progressive jackpot network! We are incredibly proud to see total payouts exceed the €1 billion mark – congratulations to all the lucky Mega jackpot winners who have been part of this remarkable story. The network has been awarding life-changing wins since 1999, including thousands of five and six-figure sums, and we look forward to building on this remarkable success in the future with the development of even more innovative and rewarding gameplay experiences for players. John Coleman CEO at Microgaming
All Microgaming Slot Games
Check out the full a to z list of Microgaming slot games: