Pragmatic Play are an esteemed software developer that create bingo, casino and slot games. We take a look at this company and their video slots. Enjoy famous slot game from these geniuses with titles such as Wolf Gold and Chilli Heat.
The award-winning brand have grown in popularity and stature during recent years. Showcasing some innovative slot games and also brandishing some incredible software.
Although they've only been around since 2015, they have gained a number of plaudits and are the masterminds behind many different slot games, casino games and live casino features.
Read on for everything that you need to know about this software, we break down how to trigger the bonuses and land the jackpots.
Let's take a dedicated look at the slot games and how they create these games for online casinos.
Find the best Pragmatic Slot Sites in June 2022. 
Who Are Pragmatic Play?
Pragmatic Play are a well-known software developer that were established in 2015 and are registered as Pragmatic Play Ltd. During this short time, they have gained huge popularity and also received many plaudits.
That's because they have ensured top software that can run fast, seamless and with bonus features. They create and develop different table games, live casino games and of course, slot machines. If you want to take a peek at the Pragmatic Play Casino then use our full guide.
They're widespread with over 100 games, they offer their gaming experience across a number of online casinos and platforms. Plus, you're also able to play games from Pragmatic Play in 78 different countries.
Software is an important factor for any slot machine and it's certainly something that you should consider before gaming. The development of a game ensures that it is fast, reliable and performs all-round. Choose trusty software developers such as Pragmatic Play.
They have been licensed by the official UK Gambling Commission which also ensures that they are secure, reputable and trustworthy to host these types of games.
About Pragmatic Play
To expand on the above, Pragmatic Play Software are a developer with years of experience.
They were originally created in Panama and are now based in Malta. The company has over 70 employers and also have offices in the UK, Gibraltar and Philippines.
Pragmatic Play's slots haven't just had rave reviews from customers but they've also won several awards. This includes the Rising Star Award from EGR in 2017 and Malta's iGaming Excellence Awards.
Pragmatic Play Slot Sites
Although Pragmatic Play are recognised for table games, live casino and other casino games, we're taking a look at the slots that they provide.
We have listed different slot sites where you can find their games, above is a good place to start. Check out the various slot sites and casino sites to find the best Pragmatic Play games.
Read on as we discuss how to find the best slots and how to check the software over. Another celebrated software is Realtime Gaming, who have some interesting slots that provide huge jackpots and engaging narratives.
Finding the Best Slot Games
New players and those with more experience are sometimes unsure on where to start when looking for exciting Pragmatic Play games.
We keep the same rule of thumb, regardless of what software developer is behind the creation. It's great to look at a slot and check it for bonuses and other assets that will be sure to add to the overall gaming experience.
Here's what we look for in slots:
Ease of Use
It doesn't matter if you've got years of experience, you want a game that is easy to play. We noticed that Pragmatic Play's approach is one that makes it simple. Enjoy conventional five reel slots and other games, they're all easy to use and can be enjoyed by new players and regulars alike.
Bonus Features
This is where you really see the genius, what features does the game have?
Pragmatic Play are notorious for adding to the excitement. Embrace their free spins, progressive jackpots, wild symbols and many other bonuses.
These bonus rounds add another element to the slot and expand passed the base game. Plus, you'll have a chance of winning bigger real money prizes. Enjoy the scatter symbols, free spins, wilds and much more.
Reliability
Often an overlooked aspect of software, but a gaming experience should go uninterrupted. That means a smooth session with great gameplay and no errors. We have vigorously put this software through our tests, monitoring them and trialling various games of theirs.
We are happy to say that this game is reliable and comes with no interruptions.
Security
Security is a priority and we only display sites and software that has passed tests.
This game developer doesn't just have an impressive product portfolio but they are also certified by UK Gambling Commission. You should always look for respected bodies who certify and secure sites, such as UKGC and Malta Gambling Authority.
Speed
A fast, working game is imperative. You don't want slow loading times and compromised gameplay.
When gaming it's important to have a high-performing slot. Luckily enough, Pragmatic Play's slots are all fast and don't keep you waiting around.
Pragmatic Play Video Slots
Now for the much anticipated part, let's take a look at what video slots they offer and if they're up to scratch.
Pragmatic Play's video slots come in all shapes and sizes. Find a theme that suits you and check out the features of each one. We love to pick out games that offer free spins and other bonuses.
Slots such as Chill Heat, Wolf Gold and Mustang Gold are all part of their product portfolio.
Below, we'll give you a snippet on just a few of their games:
Chilli Heat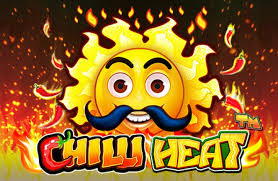 Things are spicing up at Pragmatic Play, with this enjoyable five reel slot machine. This is available at any top casino, if you're struggling to find it then check out the sites we have listed.
Chilli Heat comes packed full of features including wilds and free spins.
Mustang Gold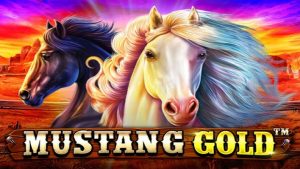 Mustang Gold is a great find, the game has sharp and colourful graphics and plentiful features.
Enjoy free spins, wilds and pick them rounds. Furthermore, there is a progressive jackpot up for grabs that could help you win an unbelievable return.
Find the full Mustang Gold Review, as we break it down and reveal our gaming experience.
Wolf Gold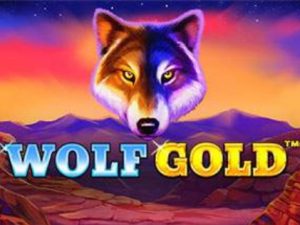 It's not just a thrilling theme it also comes with practical features. This slot showcases bonus games, free spins and different jackpots.
What's more, it has a generous RTP, meaning that you can enjoy regular payouts.
The theme has been smartly done from start to finish, with animal noises, wolf themes and graphics to match. Read our full review of Wolf Gold Slot Game, as we break it down in its entirety.
Pragmatic Play Slots on Mobile
You can play Pragmatic Play Software slots from your phone, tablet or desktop.
Another important asset to any software company is to make sure that it is compatible with mobile phones. Most customers like to play on the move from their mobile device. If you're the same, then you will be glad to know that all of their games can be enjoyed on any iOS or Android.
You won't need to download a thing, simply use your web browser and access the game from your phone or tablet. Due to the HTML-5 software that is embedded into each game, it will adapt to what you require.
All Pragmatic Play Games
We have compiled a full list of Pragmatic Play Games online:
The best Pragmatic Play Software Slots games are becoming so popular and above has all the best bonuses available updated in June 2022.