Keep the jig playing and the Riverdance going as you win the jackpots from these Irish Themed Slots!
Irish Themed Slots are video slots with audio and visual compositions that take inspiration from the people of the island. Slot games with this theme are great for players who enjoy celebrating St. Patrick's Day and the Irish culture. These casino games have shamrocks, leprechauns, and pots of gold.
Take a look at our Irish Themed slots review, including the bonus features, RTP, and variances. Also, check out other slot themes in February 2023 with our full guide.
Best Irish Themed Slots
Keep your Irish luck flowing and your wins growing with bonus games, free spins games, and more from the best Irish themed slots. Be it in the form of a classic slot game or in more modern slots with fun features and turbo play, we reviewed some of the best slot games with Irish themes here.
Lucky Clovers Slot Game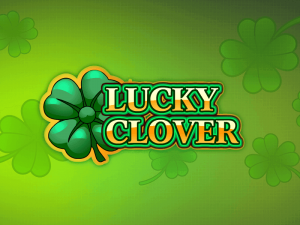 One of the most intriguing Irish slots games available online is Lucky Clovers.
Three progressive jackpots are available and a 96.3% RTP and a ridiculously high stake limit for the high rollers among us. The wilds and scatter symbols are lovely, but Lucky Clovers' four bonus rounds are what elevate the game. Some bonus rounds include free spins, while others include minigames.
Lucky Clovers, a 2017 release from Nucleus Gaming, is without a doubt the most atmospheric game on this list. Even though it is set at night, the game is everything but sleepy, featuring 5 reels and 40 paylines.
There's double the amount of win lines of traditional slots, if you're a fan of 40 line slot games then check out our full guide.
Rainbow Ryan Slot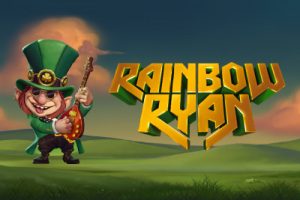 Rainbow Ryan Slot is a 6 reel slot machine with an incredible RTP and paylines. It offers up to 4096 ways on the paylines.
The star of this colourful adventure slot game is a rocking leprechaun- Rainbow Ryan. The visual design includes symbols such as boots and microphones.
This is also a fun way to play the slots because of the rousing soundtrack. Another reason this is such a popular take on the Irish theme and aesthetic is the updated look of the fabled leprechaun.
Irish themes are a terrific method for slot game creators to express themselves.
Lucky Emeralds Slot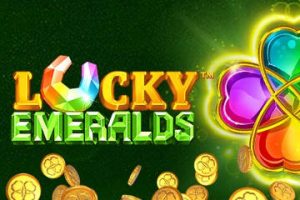 The sparkling gleam of rare diamonds serves as the key visual base for this fascinating game.
The game is extremely straightforward to play. To win a prize, you must match at least three diamonds together. Wild clover symbols in rainbow colours can also be used to replace winning combos. The presence of clover in the middle reel will cause the others to fall, filling the rows and resulting in new combinations.
Luck of the Irish Slot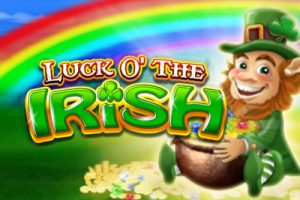 The standard slot features a harp playing in the background when you spin and has 10 paylines that are constantly active.
The fortune spins are what set this game apart from other Irish slots available online. You can spin four slots at once in this mode to earn even more money. You can also win a mystery prize if you get the leprechaun symbol four times. The RTP of 95.05% is consistent across both modes, so you may bet with confidence.
Check out our full take on Luck O' The Irish Slot, in our review.
What Are Irish Themed Slots?
Irish Themed Slots awards players with many four-leaf clovers that offer many great bonuses and big prizes. Slot games with this theme come with a wide selection of paylines, reels, and betting ranges. It often features symbols associated with the Irish like leprechauns, pots of gold, and shamrocks.
These kinds of slot games commonly have a rich green theme with rainbows and extra gold details. The games have soundtracks that are similar to the songs for Riverdance that is happy and cheery.
Different Irish themed slot games are suitable for both online and offline slot machines. These slot machines typically have three to five reels and at least one payline. Modern online slots games with the same subject can include several paylines and a variety of extra features.
What Symbols Are On Irish Themed Slots?
Irish Slots have a set of symbols that are connected with the Irish and festive vibe. These symbols provide players with cash prizes when they land on the reels to form winning combos. Here are some of the standard symbols that pop up, like the colours of the rainbow, decorating the reels.
Pot of gold
Leprechaun
Rainbow
Golden Shamrock
Four-leaf clover
FAQs
What Irish Themed Slot Has The Best RTP?
Irish themed slot games have varying payout percentages, the best RTP that we found in this genre, is the Lucky Clovers Slot Game with a 96.3% return to player percentage.
There's not one size fits all, you will find different games in this niche with an RTP and different bonus features.
What Variance Are Irish Themed Slot Games?
Variance tells you how likely you are to get winning combinations and how great your wins will be in online slots. If you are spinning a slot machine that does not pay out frequently but has the potential to pay out large, you are playing a high volatility game.
In most of your favourite online casinos, you will find a large variety of Irish slot games. These slot games have various variances, starting from low variance and medium variance up to high variance.
Irish slots like Book of the Irish, Irish Gold, and Irish Riches Megaways have a high variance range, while games like Irish Charm and Irish Potluck have medium variance.
Can I Play Irish Theme Slot Machines On Mobile?
Dance to the upbeat tune played from the fiddle, no matter where you are. There is a wide selection of Irish-themed slot games that can be played on many online casinos. These slot websites can be accessed through your preferred browsers on desktops, laptops, and even on smaller screens like tablets and mobile devices that run on Android or iOS.
Players may qualify to receive deposit offers and other bonus terms when registering an account with select online slot casinos. Players may even receive a welcome bonus aside from a gift bonus after successfully creating an account.
Find some of the best online casino sites that come with casino bonuses and carry Irish slot games.
Irish Themed Bonus Features
Irish slot games have many bonus features that can help players reach the pot of gold at the end of the rainbow. Find these symbols that win bigger prizes when you play Irish slots.
Wild Symbols
Wild symbols are symbols that can show anywhere on the slot machine and payout even if they are not on the payline. These one-of-a-kind slot symbols can also be used to replace any other symbol on the paytable. In most Irish themed slot games, these wild symbols can be the golden shamrock or the leprechaun's hat.
Extra wild symbols or wild reels are examples of wild symbols.
Free Spins Feature
Many slot games have extra features that transport players to a different screen with a different setting. Free spins is a gaming term that can be seen in both online and offline casinos. Regardless of the casino, you are playing in, the term is commonly used to describe a bonus feature of video slots or slot machines. One of the most popular bonus features in online slots is free spins.
With Irish themed slots, these free spin rounds can be set in the glittering blue shores of the Irish island or along the rolling green hills.
Scatter
The Scatter symbol is a symbol that allows all gamblers to win significant prizes depending on where it appears on the online slots playground field. The Scatter symbol is also unaffected by the size of your bets or the number of lines you play. The scatter symbols in Irish-themed slots are often designed to be the leprechaun in a complete green suit or the black pot of gold.
Other Slot Machine Themes
Here are other slot machine themes popularly played by online casino players: