Find your way through the dense jungle, following the well-trodden path to the heart of the hidden civilization.
Aztec Themed Slots are slot games that draw inspiration from the ancient civilization of the Aztecs. The occasion games with this theme are instant favourites among slot game fans, especially those who enjoy learning more about history. This exciting theme includes Mayan designs, pyramids and jungles.
Read about the Aztec theme slots free spins, bonus funds, bonus round, RTP and variances in this review. It's one of the most popular themes for slot games with lots of exciting bonus features.
Best Aztec Themed Slots
Gaming software firms are always developing new and interesting slot machine games, and gamers all over the world have always had the option of choosing from a broad variety of Aztec themed slots online. There is a large variety of themes and features to fit each player's interests.
The gambling industry in South America and Central America is closely monitored by international gambling commissions. The commissions make sure that the online slot sites, including those that host Aztec slots games and Aztec slot machines, fairly implement and monitor games where only cash stakes qualify.
Here is a review of some of the best Aztec themed games:
Aztec Warrior Princess Slot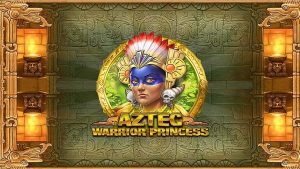 Aztec Warrior Princess Slot is a Play'n Go slot machine with 5 reels and 20 paylines.
Even if it tried, this Aztec slots game could not get much more "Hollywood meets Mesoamerica." That is not even taking into account the Aztec Warrior Princess. She has the power to bestow 15 free spins on you, adorning the screen with her beautiful features and glorious (but probably impractical) headgear.
Keep an eye out for the gold coins that made her empire famous and alluring to the Spaniards. If you're aiming to make your own wealth, these wild coins can be really beneficial. They substitute for all symbols except the bonus, free spins, and scatters.
The bonus game, which appears more frequently than in most other slots, is perhaps the best part of this game. Select from a variety of murky antiquities in search of bejewelled skulls.
The John Hunter and the Aztec Treasure Slot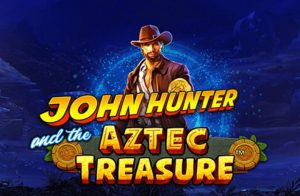 The John Hunter and the Aztec Treasure slot will transport you to the Mexican jungle, which is home to some of the world's most ancient archaeological wonders.
This John Hunter and the Aztec Treasure Slot displays 5 reels and an astonishing 7776 win lines. The game comes from Pragmatic Play and it showcases lots of bonus features such as multipliers, wilds and free spins.
You'll find Aztec secrets and wealth hidden in plain sight among the intriguing ruins and temples. The serpent wilds appear on the reels and substitute for ordinary symbols to start the 7,776 ways to win the game.
Aztec Gold Megaways Slot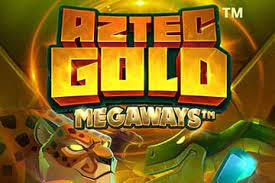 Aztec Gold Megaways Slot is a Megaways Engine and it showcases an incredible 117,649 ways to win.
For ages, the Aztec empire's mythical treasures have drawn travellers to the region. We can't take you on a treasure hunt for actual gold, but you can still win big when you play the Aztec Gold Megaways slot. It's a game where you can win up to 117,649 various ways by plundering treasure and unlocking bonus rounds along the way.
Cascade symbols, which can produce multiple winning combinations in a succession, and reel respins are among the highlights of this online slot. These can help you gain virtual riches, with prizes up to 1,000 times your stake. Check out our slot review before going on a treasure hunt at an online or mobile casino.
Aztec Glory Slot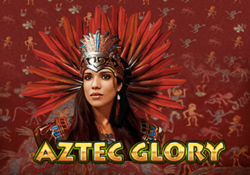 EGT has created this exciting online slot game – Aztec Glory. This slot machine offers 5 reels, 10 paylines and various bonus games.
It concentrates on the standard characteristics of slot machines and their overall outlook. Although the graphics aren't particularly impressive, it will appeal to players who prefer vintage and traditional-looking slot machines. Colourful letters and photos of an Aztec warrior and princess, as well as several exotic creatures, can be found on the reels.
Find other exciting 10 win line slots with our full guide.
Aztec Temple Slot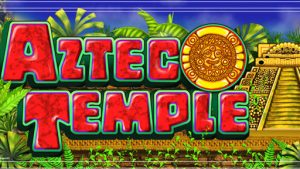 Aztec Temple is a classic look at the Aztec theme, it comes with lots of monumental sights and archives.
This slot machine offers 5 reels, 20 paylines and bonuses such as free spins, cascading reels and multipliers.
Explore the ancient civilization with this slot and it comes with lots of different scatters and bonus games. There are lots of colourful reels and familiar symbols.
Aztec Secret Slot Game

Aztec Secret Slot is powered by Amatic and comes with 5 reels and 10 win lines.
The Aztec theme is implemented throughout with symbols such as the Mayan civilisation, Pyramids and Pendants.
It comes with free spins, wilds, scatters and a jackpot win. Play for the chance of landing lots of winning combinations and for more details on the RTP and likelihood of a payout then read up on our Aztec Secret Slot Review.
Contact Slot Game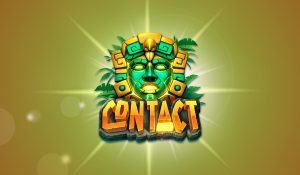 Contact Slot from Play'n Go Software comes with 5 reels, 7 paylines and a range of rare bonus features.
The game offers cascading reel features, win multipliers and a chance to land a jackpot. This game comes with an Aztec and jungle theme, it showcases animal symbols such as monkeys, snakes, birds and jaguars.
Find out more about this game with our individual Contact Slot Review.
Zuma Slot Game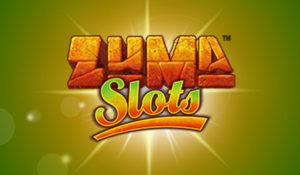 Zuma is a popular Aztec-themed slot from Blueprint Gaming, it comes with 5 reels and 20 win lines.
It offers a Big Bad Tiki Boss multiplier features, a gamble feature and smiling frog scatters. This slot machine displays a stone background, animal symbols and lots of smiling frogs.
This colourful game is one of the most famous Aztec themed slot games and is simple to play yet it provides a number of bonus features and a generous RTP.
What Are Aztec Themed Slots?
Aztec themed slots are slot games that are inspired by the ancient Aztec civilisation. This civilization was based in Central and South America from 1300 until 1521. There are lots of different slot machines that now showcase this theme, they often come with pyramids, jungles and architecture.
Aztec 3-reel and 5-reel slots are popular in online casinos because they are entertaining and pleasant to play. But there's nothing quite like delving into the mysteries of this well-known Mesoamerican civilisation while betting on the game. After all, every slot theme has a devoted fanbase, and Aztec slots are no different.
Aztec Themed Slots games are available on both online and offline slot machines. Three to five reels and at least one payline are typical of these slot machines. Modern online slots games with the same principle have a number of paylines and added features.
FAQs
What Aztec Themed Slots Has The Best RTP?
Wade through the bushes and part the trees to find the best-hidden Aztec secrets. This Aztec themed slot game, Aztec Warrior Princess Slot has one of the best return to player rates. Other than this slot game, there are other Aztec themed slots in the market with high RTPs.
What Variance Are Aztec Themed Slots Games?
When playing online slots, the volatility indicates how likely you are to get winning combinations and how large your wins will be. You are playing a high volatility game if you are spinning a slot machine that does not pay out frequently but has the potential to pay out big.
Many online slot websites and even in-land slot casinos have Aztec themed slot games that come with a wide variance range. Different Aztec slot games may have a low variance, medium variance, or high variance range.
Players can choose from games like Aztec Bonanza, Montezuma, Gonzo's Quest, and Temple Tumble Megaways.
Can I Play Aztec Themed Slots Machines On Mobile?
Find the treasures hidden within the ancient civilizations' pyramids in Aztec slots online!
Many online casino sites offer a diverse selection of Aztec Themed Slot Games. On PCs, laptops, and even smaller screens like tablets and Android or iOS mobile devices, these slot websites can be accessed using your preferred browser.
When players create an account with certain online slot casinos, they may be eligible for deposit bonuses and other casino bonuses. After successfully registering an account, players may be eligible for a welcome bonus and a deposit bonus as well as a gift bonus.
What Symbols Are On Aztec Themed Slots?
Aztec Slot Machines comes with slot symbols and various features that are aligned to the Aztec culture and the Aztec empire. These game symbols and features are commonly found in Aztec themed games, providing the players with cash prizes, extra rewards, and more bonuses whenever they appear on the reels to form a winning combination or to pay players with bonuses. Here are some of these icons found in the best Aztec slots.
Aztec temple
Aztec Idols
Aztec treasures
Aztec face masks
Aztec warrior
Aztec gold
Jungle Animals
Aztec Themed Bonus Features
Many popular Aztec slot games take advantage of the perks that come with the Aztec theme, updating even the classic slot features to a new level. On the other hand, new Aztec slots games come with more modern and interesting features like bonus symbols, special symbols like the Aztec treasure, and a free spins round.
Here are some of the best Aztec slot game features you can encounter when playing the online casino game or the physical in-land machine.
Wild Symbols
The Aztec theme is carried out even in the special symbols of the slot games, including the wild symbol. Some Aztec slot games use the Aztec Masks as the wild symbol. Wild symbols can appear in any position on the slot machine and will pay out even if they are the only symbols on the reels. These one-of-a-kind slot icons can also be utilized to substitute for other game symbols. Wild symbols include extra wild symbols and wild reels.
Find other slot games that come with stacked wilds and more ways to win.
Scatter Symbol
The Scatter symbol is a symbol that, depending on where it appears on the online slots playground field, allows all gamblers to win huge winnings. The value of your bets or the number of lines you play has no bearing on the Scatter symbol. In slot games with an Aztec theme, the scatter symbol is often a golden Aztec Idol or an Aztec sculpture.
Free Spins Feature
A free spins game is present in many modern online slots. For Aztec themed slots, players can win free spins and may be taken to another location within the Aztec pyramid amongst jungle animals.
Bonus features on many slot machines take players to a second screen with a different setting. The term "free spins" is used in both online and physical casinos. The phrase is widely used to describe a bonus feature of video slots or slot machines, regardless of which casino you visit. Free spins are one of the most popular bonus features in online slots.
Bonus Rounds
Bonus rounds come in a variety of shapes and sizes, and they provide you with the opportunity to win additional money while playing the main game. Bonus games are usually triggered when specific symbols appear on the reels and last for a short period of time before returning you to the main game. With many of the elements we have seen, this is where online slots really shine and start to mimic video games.
Conclusion
Aztec slot games embody and showcase the Aztec culture, helping people to remember the strength of the Aztec empire. Different aspects of this olden society like the Aztec temples, and the Aztec idols bring the slot symbols and features to life.
The different online casinos hosting slot games with this theme often offer the best casino bonuses even if wagering contributions vary. Watch out though- all the interesting symbols that trigger the exciting features and bonuses expire when not used immediately. We also advise you to learn the winning symbols to gain the max bonus valid.
Reviewing online slot casino games with the Aztec theme proved to be a fruitful experience, with all the special symbols generously sharing the Aztec treasures to old and new players alike.
Other Slot Machine Themes
Here are other slot machine themes popularly played by online casino players: