Join a number of loveable animals from the African Savannah to cute animal mascots with these exciting slot machines.
Animal-themed slots are online games based on a variety of different animals from the savannah and jungles around the world. Each animal theme offers players exciting features. You can unlock all the fascinating game features and winning the max bonus bet with each spin in these animal-themed games.
Check out more with our full list of the best animal slots in September 2023 and find out how to trigger the free spins, bonuses and progressive jackpots.
Keep reading to find out more about the best animal slots in September 2023 to know how to trigger the online casino games free spins, deposit bonus, max bet & min deposit, bonus rounds, wagering requirements, real money wins, progressive jackpots, and more!
You can also find a full list of the best slot themes with our complete guide of September 2023.
Best Animal Themed Slots
Although wagering contributions vary with these selected games, your favourite casinos are bringing you some of the best animal slots games with amazing graphics and several payment method to choose from. Check out the following games below to whet your appetite:
Mega Moolah Slot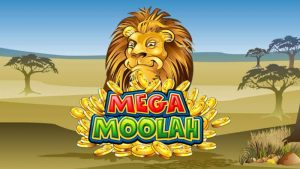 Microgaming's five reels, 25-pay-line slot game features safari animals. There are four progressive jackpots, as well as free spins, wilds, and multipliers. Players can win over £1 million with the Mega Jackpot Bonus.
Mega Moolah is not only thrilling to play but it holds the Guinness World Record for the largest online slot payout ever. This safari-themed slot machine also comes with a lion, the Savannah and other animals such as an elephant and zebra.
Find out more about this slot game with Mega Moolah Slot Review in September 2023.
Jungle Spirit: Call of the Wild Slot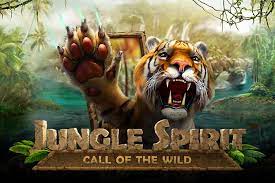 Are you ready for a thrilling adventure? Prepare for a once-in-a-lifetime adventure as you enter the rainforest, home to a variety of flora and creatures you never imagined seeing.
Net Entertainment has produced a visually appealing and very engaging jungle-themed game that will keep you coming back for more. This is a 5 reel slots game with 243 pay lines, so there are plenty of possibilities to win the max bonus bet.
Bring the jungle, vines, and animals to life on any of your mobile devices, and see if you can match symbols to get rewards. Wilds, scatters, free spins, bonus rounds, and other thrilling features in Jungle Spirit: Call of the Wild will leave you feeling like a bear with a headache since there are so many different chances to win the jackpot prize.
Hot Safari Slot Game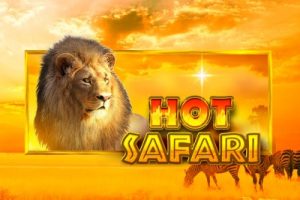 Pragmatic Play has yet another fascinating animal-themed slot, this time it comes with the wide expanse of the Sahara.
The sun lights up the reels in the Hot Safari Online Slot, and you can raise your playing jackpot potential. The soundtrack is so authentic that it would make you believe you are on a safari. Hot Safari is a high-paying slot with a variety of additional features including as scatters, wilds, multipliers, and free spins to help you boost your earnings. Keep an eye out for the bamboo symbol and the famed lion, as they both offer you a special real money prize.
Fluffy Favourites Slot Game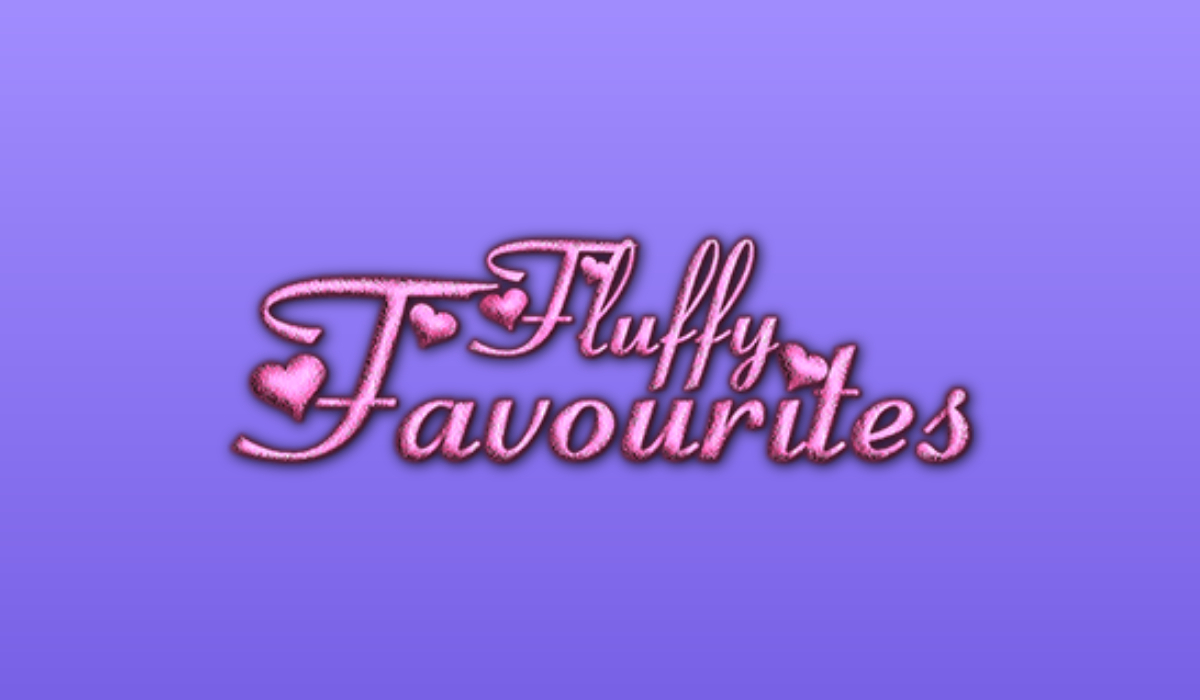 Fluffy Favourites is one of the most popular animal-themed slot games in the line-up, they come with lots of vibrant colours and a list of different animals.
The slot machine offers colourful animals such as a pink elephant, blue rhino, a giraffe and a duck. This 5-reel slot has 25 paylines and has a green backdrop with a rainbow.
This high variance slot pays out big wins and also has features such as a Toybox pick, wilds, free spins and more. Read our full Fluffy Favourites Slot Review.
Wolf Gold Slot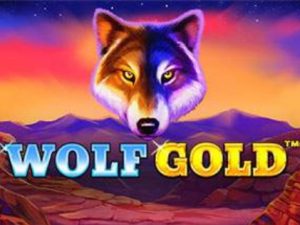 Wolf Gold is a well-known slot from Pragmatic Play, as you can imagine it stars a wolf.
As well as being part of the animal genre it's also a Native American theme. Collect the moon symbols and also look to land the mega jackpot.
The icons include lions, buffalos, eagles and a horse. The max win is 2,500x your stake, you can also enjoy wilds and a money respin feature. Its conventional with 5-reels and 25 win lines, find out more about the return to player, software and how to win with our Wolf Gold Slot Review in September 2023.
Great Rhino Slot Game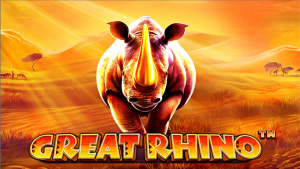 Great Rhino Slot comes with a diverse range of features from super respins, free spins, jackpots and wilds.
This animal slot stars the rhino and it has 6-reels and 20 win lines. Symbols include cheetahs, flamingos and crocodiles.
Yet again, you can thank Pragmatic Play software for their role in this animal slot machine. Enjoy a list of bonus features and look to land the huge jackpots.
Diamond Cats Slots Machine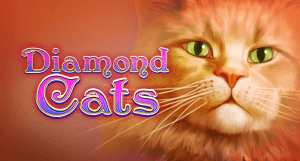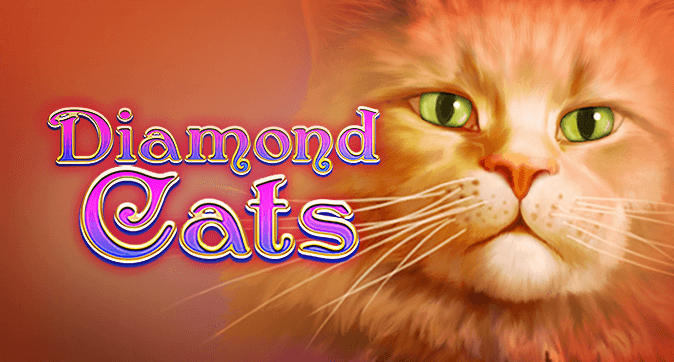 Diamond Cats showcases beautiful house cats and lots of different bonus features, including a gamble feature.
Diamond Cats Slot is a slot game with 5 reels and 20 paylines. The glitzy background and line-up of cats will keep you interested in this gameplay. Enjoy the entire game including the multipliers, gamble features and lots of wilds.
Read more about Diamond Cats Slot with our review in September 2023.
What Are Animal Themed Slots?
Animal-themed slot games are some of the most popular casino games, they come with top-notch graphics, animations and lots of different animals. These games can be set in the jungle, the Savannah or on a fictional farm, seek nature's valuable treasures and land big wins on bonus slots.
If you love nature and the wildlife but have no time to go on safari or trekking through the Amazon, you can now rely on these animal-themed games to give you all the great prizes and maximum win cash funds nature has to offer. Winnings paid here come in the form of cash wins or bonus spins. Animals may be cute and nice at times and can easily hand you payouts, but other animal slot machines show more fearsome beasts who won't be too nice when it comes to handing out a win so you should take care and play responsibly.
Animal slot machines may not appear to be the most obvious place to learn about animals, but when the opportunity arises, it is wise to take advantage of it. Some of the best software developers have used the incredible wildlife found in the world's most remote locations as a theme for their slot games, and the results are quite spectacular.
Now, here are some things to remember about these slots especially when you play them after you sign up on a site. The deposit required may differ but wagering requirements for Deposit Bonus varies and game weighting applies. The free spins valid for 72 hours only, bonus funds may be used within 30 days before any unused bonus is removed, and lastly, only cash stakes qualify.
FAQs
What Animal Themed Slot Has The Best RTP?
The best RTP animal slot game is Buffalo Rising with 97.01% RTP. Anything that exceeds 95% return to player percentage is generous. Find a range of payout percentages with the animal slots.
If you're just looking for the best RTP slot games then use our full guide.
What Variance Are Animal Themed Slot Games?
The variance can differ from game to game, animal-themed slots have low, medium and high volatility.
Most of the animal slot games that we found are medium variance, offering regular wins and still offer the chance of big wins.
Can I Play Animal Themed Slot Machines On Mobile?
Software providers and online casinos that offer animal-themed slot games work hard to ensure that all players can play on their mobile devices. Most online casinos provide a mobile-friendly website or an app that can be downloaded where you can play an animal slot. All mobile, tablet and PC devices will be able to play the games. Enjoy your favourite games and gamble responsibly as online casinos slots tend to be quite tricky regardless of where you play.
What Symbols Are On Animal Themed Slots
You'll find a plethora of life forms as you explore the world of animal-themed slot machines. Fish, birds, reptiles, and insects that can be found in nature are frequently the attention of software developers. There are also many games that use symbols of prehistoric animals as winning symbols, such as a mammoth, sabretooth tiger, enormous sloths, or even dinosaurs in selected games.
Both current-day and prehistoric creatures are featured in animal slots. These animal slots will take you across the hot savannah, lush jungles, deep oceans, and even outer space! A variety of animals will accompany the gameplay on both the bonus rounds and the main game.
Animal Themed Bonus Features
Playing animal slots is a great way to play for big bonus features and great wins, these games often come with wilds, scatters and gamble features.
Wild Symbols
The wild symbol in these online casino games can appear as a standard wild symbol, wild stacked symbols, expanding wilds, or sticky wilds. It's usually the slot or theme's insignia. In video slots, wilds can sometimes trigger the free spins bonus round, but more often than not, they act as substitutes for other symbols, assisting in the formation of winning combinations that pay out bonus funds.
Scatter Symbols
Scatter symbols are a bonus symbols that may be used in any slot machine to help you win more prizes. Scatter symbols are usually an icon that matches the slot's genre. Another amusing thing about scatter symbols is this can be utilized to activate yet another great casino bonus like the free spins feature or used to get a multiplier win.
Free Spins Bonus
One of the most advantageous perks is this one. Extra spins or other exciting bonus rounds may be awarded as a result. When the free spins bonus game is selected, the slot will allow you to play free spins instead of your total bet. The best thing is that you can win real money and possibly a jackpot if you win while playing free spins. However, you should note that the free spins capped in the bonus game or bonus round in these online casinos games.
Although, in other online casino slots, the free spins can also be retriggered, or occur in the form of bonus free spins, and they can be triggered by a welcome bonus game.
Gamble Feature
Wagering contributions vary per game so you may want to gamble responsibly and check out the online casinos restrictions min deposit and max bonus bet before making use of this online casino feature. The gamble option allows you to wager all of your cash funds earned or real money deposit earnings in order to get a chance to win more. However, there is a max bonus that you can win when using the gamble option. For selected games, you will need to reach the min deposit qualifying deposit amount in order to use this feature.
Find the best gamble feature bonuses with our full review and list of the best slots with this feature.
Progressive Jackpot
Animal themed slots can also give out a progressive jackpot. This bonus lets your current wins grow in value with every spin. It can be won at random or by successfully completing an online casino bonus round.
What Are the Best Animal Slot Game Providers?
In this booming sector, there is no shortage of amazing casino game developers. Animal slots created by major casino game providers usually come with a variety of benefits. Sharper graphics, improved gameplay, and more powerful bonus features, as well as a higher RTP value, are among these improvements. Below are some of the finest software manufacturers for animal slots:
These well-known online slot games rose to prominence as a result of their extraordinary effort and great designs, which set them apart from any other casino game available to gamblers.
Conclusion
Animal slots have fantastic graphics and characters that are both adorable and majestic. However, they, like all of the greatest slots, must have fair gaming requirements or starting deposit required to spin, excellent gameplay elements if they expect players to stick around. Some selected games, in particular, go above and beyond when it comes to animal slots features, even generating mini-games.
Perhaps it's because of the unpredictability of wildlife that it's such a good match for online slots. The aggressiveness of the animal realm serves as inspiration for some of the slots volatility, total bonus payout, and qualifying deposit.
Animals are a popular motif among selected games creators since they are simple to incorporate into a wide range of games. From the standpoint of a game designer, the finest element is that everyone understands what these symbols imply. It's usually beneficial if the icons used are as global as possible: this allows everyone, to play the game easily and have better chances of landing real money prizes.
Other Slot Machine Themes
Here are other slot machine themes popularly played by online casino players: