Landing exciting wins on slots is one of the best feelings but it often feels short-lived. Imagine being able to double your return and enjoy consecutive wins.
Double up slots offer a gamble feature and that allows players to double wins and enjoy the chance to win more often.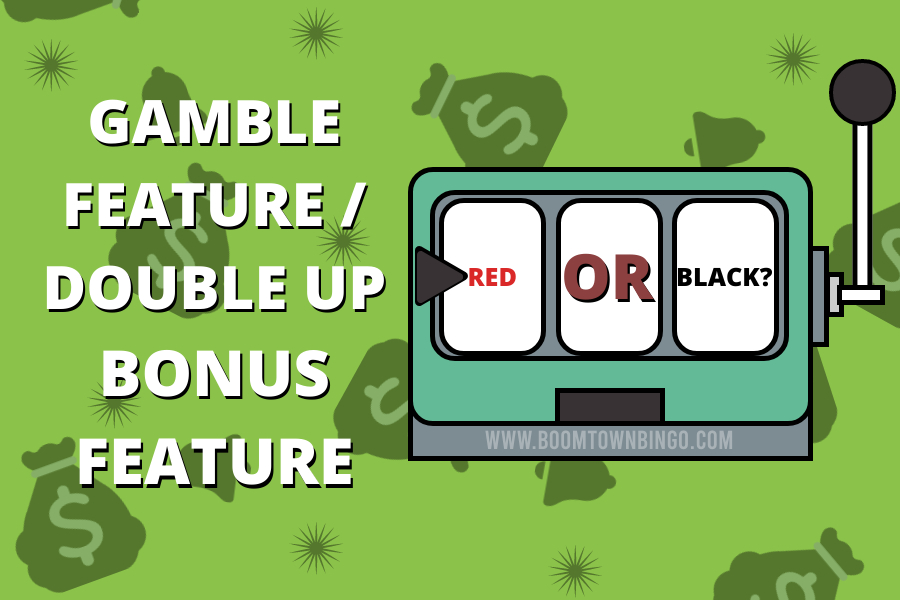 These slots do not affect the RTP yet they provide another means to add real money to your balance, if you're confident then it's worth having this double-up option in your artillery.
We take a look at the best gamble feature slots, why they're popular, how they work and ways to double your winnings.
How Double Up Slots Work?
Whenever you land a win on double up slots you get the chance to use the double up feature, it allows you to put your win on the line and play for double.
Getting a winning combination is exhilarating as it is, but now you get the opportunity to win again. The double-up feature is also known as the gamble feature and every time you win, you can double the win and sometimes even quadruple your return.
You are not obliged to gamble again, you can simply take your win if you're not feeling lucky and continue to play on the base game.
Whenever you land a win choose from either collect or gamble. You can also enjoy other types of slot features with gamble features, wilds and pick them rounds.
How Does the Double Up Slot Feature Actually Work?
Each time you win on double-up slots you get to use the gamble feature for the chance to double your winnings. On some of those same slot machines, you can then double it again, quadrupling your initial win.
It is a gamble, because if you lose, then you will lose that win and return to the base game. With that said, you're able to collect the winnings instead of risking any cash. It is a fantastic option as it is an added bonus that allows more opportunities to win and to win more.
Here's how the double-up slot feature works with our step-by-step breakdown:
Every time you land a win you will be directed to the gamble feature.
You can then choose to collect winnings or gamble them for the chance to win more.
Each game is slightly different but on most of them, you predict the colour of the next playing card.
If you get it right, then your win will be doubled. If you lose, then you lose your winnings.
Most gamble feature allows you to risk your win again, giving you the chance to quadruple the initial win. It works in the same way as the first gamble.
What is a Gamble Feature?
Slot machines with a gamble feature enables you to double your win. Each game is slightly different but most offer a deck of playing cards, you can risk your win or collect. If you decide to gamble then pick a colour, if it's right your double your win.
If you get the colour right – red or black, you double your money and get the chance to repeat that on another go. If you lose, then you lose your winnings and return to the game. If you decide to collect your winnings, then there's no risk and you continue as normal.
A gamble feature is also known as a double-up bonus,
Best Double Up Online Slots
Find our favourite double-up gamble feature slots as our team of experts list the greatest slot games and offer a review of each below.
Here are the best gamble feature slots:
Vikings Unleashed
Mermaid Pearl
Bonanza Slot
Cashapillar
Ted Pub Fruit Machine
Book of Dead
Avalon
Vikings Unleashed Megaways Slot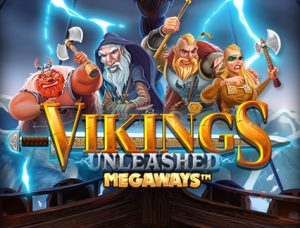 Vikings Unleashed is a popular slot because of its 117,649 ways to win and other exciting bonus features, but the reason we love it is down to the gamble feature.
Blueprint Gaming has offered the most unique gamble feature experience, with it being a chance to use the pie gamble feature for more free spins.
It is rare that a slot machine offers opportunities to land more free spins and that's why we love this game, take advantage of the incredible feature that allows you to get ahead on the bonus feature.
Find out more about this game and why we enjoyed the RTP on the gameplay in our full Vikings Unleashed Megaways Slot review. This popular casino game not only offers lot of paylines but it also showcases a gamble feature option, allowing you to double up on your wins.
Mermaid Pearl Slot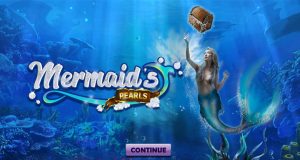 Mermaid's Pearl is an interesting online slot machine by Novomatic with an ocean and mermaid theme, lots of bonus features and free spins.
Sit back and spin the reels with the chance to get free spins, wild symbols, scatters and a gamble feature.
It displays a gamble feature that offers a chance of earning more cash, doubles your win with a 50-50 chance of winning more.
Mermaid's Pearl Slot provides non-stop action with bonuses, gamble features and it is also a high variance slot with big wins available.
Cashapillar Slot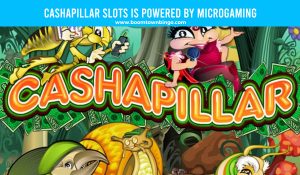 Cashapillar is a classic 5-reel online slot by Microgaming and it comes with the traditional gamble feature.
This flourishing slot is a great pick for a number of reasons, it is available at most online casino and online slot sites, it is easy to play and it has 100 paylines.
Not only does Cashapillar offer wilds and free spins but it also allows you to gamble each win. You aren't obliged to gamble, but if you're feeling risky then you may want to double your winnings.
It offers the gamble feature the usual way, you win and it take you to a screen with playing cards. Before the dealer picks from the deck, you pick red or black. If you get the colour right then you double your win, if you lose, then you lose your win and go back to the game.
If you are excited about the prospect of this rich caterpillar then you can check out everything we discovered in our full breakdown on the game and its jackpot win.
Ted Pub Fruit Machine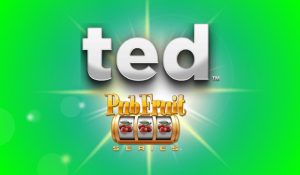 Ted is a popular slot title and this version is a retro design with it imitating the classic pub fruit machine.
Although most of this game is reminiscent of traditional games, the gamble feature is different.
It is called Take It or Leave It and it works with the same concept as Deal or No Deal. You pick a box and then get the chance to take cash offers or you are able to leave it and continue with the hope of landing bigger wins.
The more conventional gamble feature this game offers is a double-up bonus, you can gamble your win with the hi or lo round. Guess whether the next number will be higher or lower than the current number on the game and if you hit it correctly, then enjoy a double real cash winning.
There's a lot more to this game than the gamble feature, find out how we faired on the incredible bonus games that are readily available using our Ted Pub Fruit Machine Guide and Review.
Book of Dead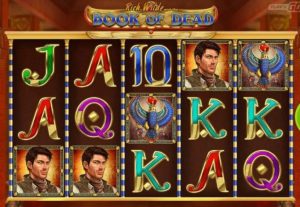 Book of Dead is one of the most well-known slots by Play'n Go.
The game is loved for its simplicity and range of bonus features including free spins, expanding symbols, a gamble feature and a jackpot.
There's plenty to read up on with this book-themed game, it is another Egyptian style slot but we are keen on the gamble feature. You predict the colour of the next playing card and if you're right you get to double or even quadruple your winnings.
If you are up for an adventure then join Rich Wilde in this story, you can sit back and make the most of the game's graphics. It is also a high variance slot meaning there are some big wins to be had, including 5,000x your stake.
The gamble feature doesn't occur per spin but it pops up every time you match a winning combination.
Read our full Book of Dead Slot Review for everything that you need to know including mini bonus games and betting options.
Avalon Slot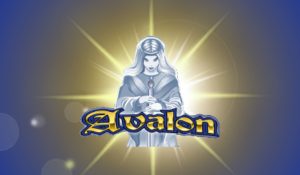 Microgaming's Avalon Slot offers a historical theme with crowns, emblems and wine glasses.
The game brandishes a free spin round, a huge max win and multipliers.
There are lots of prizes to play for and you can double them too. When you win, you're able to use the gamble feature to double your win. Predict the colour of the card, if you are wrong then you lose your win and if you are right then you get double.
Immerse yourself into the story with wilds, scatters and free spins with lots of bonuses. What's more, you can also enjoy the multipliers on this slot for big wins.
Unravel everything that you need to know about this game using our full Avalon slot review.
FAQs
Does the Double Up Feature Affect the RTP?
The double-up feature also referred to as risk or the gamble feature is an added bonus and a chance to double cash that does not affect the Return to Player percentage.
The RTP and house edge indicate how often or likely a slot is to payout over a number of spins and although the gamble feature gives you the chance to double your win and win more real money prizes, it does not intervene with the RTP.
Should I Use The Double-Up Feature?
If you're feeling lucky and want to attempt to double your win then use the double-up feature. You do not have to use it and can simply collect your winnings.
This feature pops up every time you win, meaning that you always have the access to this option but if you'd rather avoid the risk of losing your initial winning amount then collect and continue on your favourite slot machines.
If you would like to double or quadruple your wins then gambling with this feature is perfect for you, hit the top double-up games in search for reels likely to pay you a handsome prize.
Best Online Casino for the Gamble Feature?
The best casinos for the gamble feature online slots are 32Red, Play Ojo, Sun Vegas and Paddy Power Casino they have a range of different slots, themes and these type of slot machines.
Most online casinos and slot sites offer specific slot games such as Vikings Unleashed or Avalon Slot that provides the gamble feature.
Search the mentioned online casinos and find your favourite games with playing cards that could double your wins. Guess the next card and you could win double with this added bet.
Can You Play These Slots on Mobile?
Play double-up or gamble feature online slots from your phone, you don't need to download any software, simply play from your iOS or Android device.
You are also able to play from your web browser, making it easy to access and still getting functions such as the gamble bonus.
Load it up on the move and play as you go with the chance of gambling and winning from your mobile phone.
What Odds Are Gamble Features?
Generally, the conventional gamble feature asks you to pick red or black on the next playing card, meaning that you have odds that are of 50-50. Guess the next card and you double your cash with this bonus.
This is a great chance for payouts and that's the appeal of these exciting games. Players flock to double-up slots as it is a great added side bet.
Summary
If you're a player that enjoys chances of winning more then these slot machines are for you. Every time you land a win, you get the chance to double the cash.
Play for real money prizes and then double it with a gamble feature. Our team have even picked out rare slots with a different type of gamble feature that allows you to play for more free spins.
Opt for your favourite slot and yes, you could land some incredible wins when you guess the the next card colour during the double-up feature.