Colossal Reels Slot Machines
There are lots of exciting features available in the world of slots and one of the most popular ones is the colossal reels. These reels offer a tonne of excitement with giant reels and plenty of chances to land winning combinations.
We take a closer look at the feature itself and the best slots with colossal reels. Read on for everything you need to know about this slot mechanic in October 2022.
It's important to note that colossal reels are different to colossal symbols, the reels offer a separate reel whereas the symbols are giant symbols that take up an entire reel. We explain everything about the reels in this full guide.
What Are Colossal Reels?
Colossal reels slots were created by WMS and were originally part of land-based slots. Colossal reels are big reels with lots of winning combinations, generally, they're to the side of the initial reels meaning that you have two sets of reels on one game screen.
The first set of reels has four rows and five reels, whereas the second set comes with 12 rows and 5 reels. The unconventional design brings a number of winning combos, with up to 100 paylines to play from.
Colossal reels slots work by allowing a lot of different combinations, use the line adjustment to decide how many lines you wish to play. These slots often come with other slot features too – with a free spins feature, stacked wilds and transferring wilds.
Benefits of Colossal Reels Slots
There's no doubt that there are lots of benefits to playing colossal reels slots. Here are some of the benefits that most slot players love:
Play up to 100 paylines and enjoy more wins
Lots of stacked wilds making it easier to land wins
Plenty of excitement with two sets of reels
Get your hands on transferring wilds making it easier to win
Best Colossal Reels Slots
If you're a fan of colossal reels slots then check out the compilation we've created below. We have made a list of the best slot machines with the colossal reel feature.
Epic Monopoly II Slot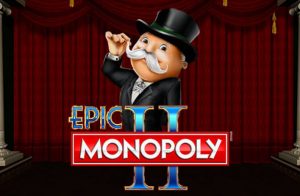 WMS technology has been the brains behind both colossal reels slots and Monopoly slots. They've combined both of their specialities with the latest Epic Monopoly Slot Game. Epic Monopoly II is a 100 pay line slot with a colossal reel engine.
The colossal feature isn't the only feature, it also comes with a free spins bonus, a gamble feature and an Around the Board Bonus unique to the Monopoly board game.
This game is different from conventional slots, it offers a board-game slot theme and it has medium volatility.
Forbidden Dragons Slot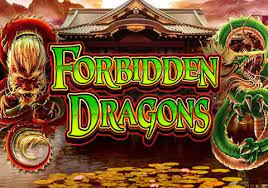 Forbidden Dragon Slot from WMS is an extensive slot machine with 10 reels. This game is available at most top online casinos and you may want to try it as part of the free colossal reels slots before committing with your own cash.
The game has its main reels and a side set of reels with the colossal reels feature. This allows plenty of winning combination opportunities with 100 paylines in total. The game is a Chinese-themed slot, hence the dragon, king and the yin and yan symbol.
The bonus features do not stop there, they also boast multipliers, free spins bonus features and wilds.
Rainbow Riches Reels of Gold Slot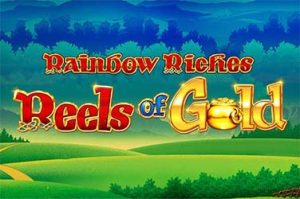 Rainbow Riches has its own version of colossal reels with this online slot – it's Rainbow Riches: Reels of Gold Slot.
This slot machine from Barcrest Software is another slot with a colossal reel set. Play colossal reels slots and enjoy up to 100 winning combos.
The slot machine is a great slot for high rollers with its medium volatility. Rainbow Riches is available at most of the best casinos and you will also find exclusive deals and casino bonuses, you can also find these with the latest bonus code and welcome bonus offers.
Lil Red Riches Slot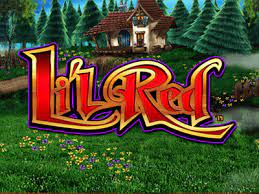 Lil Red Riches is the Red Riding Hood tale with a twist – this slot game has a 5 x 12 reel grid and plenty of chances to land wins. Lucky players will be able to play for 100 different ways to win.
Yet again, it's another WMS Slot and it comes with the exciting colossal reel slots, wild transfer and other bonus feature options. This includes a free spins bonus, wilds, scatters and more.
You can get your 20x total bet, a free spins feature and a number of other bonuses. This game isn't as easy to find when online gambling but it's an exciting pick and one of our favourite colossal reels slot.
Both sets of reels are on the same game screen with the colossal reels feature on the right.
Spartacus Super Colossal Reels Slot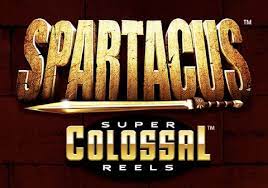 Spartacus super colossal reels slots are exciting games with an Ancient Rome theme, it showcases gladiators and lots of familiar symbols. The game comes with five reels, 100 paylines and a separate screen.
The slot game comes packed with features and icons. Land huge wins and bonus features with the golden Spartacus symbols.
Other bonuses include mega wilds, wild transfers, stacked symbols and the chance to lock wilds in place. Of course, it also provides free spins and scatter symbols on the colossal reels.
What Do Slot Providers Offer Colossal Reels Features?
Slot providers that offer Colossal reels include WMS, Evolution Gaming and Barcrest.
WMS are the first software company that brought the colossal reels features to us with their innovative technology. What started at physical casinos is now a fixture of many online casinos. These special features can be enjoyed at a number of slots with Forbidden Dragon, Rainbow Riches and other games.
There are lots of popular games with colossal reels, as well as other games, check out our list of most popular slots.
FAQ
What Wilds Are Available on Colossal Reels Slots?
Colossal Reels slot games are notorious for being wild heavy, in other words, they have a variety of wild symbols and wild features. This includes transfer wilds, mega wilds and more. That allows you more chances to land huge wins on the reels.
What Are Transferring Wilds?
Transferring wilds are special features on WMS slot games, they come as part of colossal reels slot games, as they transfer wilds from one set of reels to another. The wilds on the main reels will be copied and sent to the colossal reels.
Are Colossal Reels Slots Safe?
WMS and Barcrest are both trusty and established software providers. In general, colossal reels slots from these software companies are safe but it also comes down to the online casinos. It is best to check that the online casinos are registered with UK Gambling Commission.
Are There Free slots?
Most online casinos come with the option of playing free or real money slot games. The free slots are free play and demo mode slots that require no deposit, you can't win real money either but it's a great way to trial slots before committing to the real online gambling version.
Conclusion
Colossal reels offer lots of extra incentives to a game, offering an entire reel of wilds, wild transfers and mega wilds. The colossal reels slot offers lots more ways to win but with that comes more stakes. To get the most out of these slot machines you will need to play upwards of 60 paylines to get the most out of these games and land big wins.
Check out all of our best slot games for the latest slots, bonus offer promotions and bonus code opportunities on our favourite casinos.