Wish Upon a Jackpot King Slot Machine
It's time to make your wish come true when you indulge in this enthralling game.
Wish Upon a Jackpot King Slots is a 5-reel, 20-line video slot by Blueprint Gaming with a fairy-tale theme and characters such as Puss in Boots, Jack and the Beanstalk, and Pinocchio. The bonus features include Puss in Wilds, Gingerbread Man Wilds, Free Spins Feature and the Fairy Godmother Bonus.
It is a new take on the original game, the usual version has a 500x jackpot, whereas this one is part of Jackpot King. It entails all the renowned fairy tales, they have managed to encapsulate all of them into one giant jackpot slot!
It almost sounds too good to be true and that is why we decided to take a long, hard look at this slot machine. Is it as exciting as everybody thinks? Find out when you read this Wish Upon a Jackpot King Slot Review and you might even find the gigantic wins the game has in store for you.
Be sure to check out our long list of casinos with blueprint games to get the very best gambling experience!
Wish Upon a Jackpot is a popular slot game available in September 2023.
Best Wish upon a Jackpot King Sites
From our research, we have created a list of the best Wish upon a Jackpot King sites:
About Wish Upon a Jackpot King Slot Game
Behind the story of Jack and his beanstalk are the piles and mountains of gold that the giant hides. Not to be confused with the Wish Upon a Jackpot slot, this is the one that packs a bigger punch. In other words, the jackpot is much bigger.
If you get hold of this bonus, you could enjoy colossal pay-outs. The jackpot is a life-changing amount, plus there are lots of bonus features too. Enter the free spins, wilds and multiplier round.
There are lots of symbols that will look familiar, this includes the frog prince, glass slipper, harp, Rapunzel, Puss in Boots, Pinnochio, the game logo and Huff & Puff. This fairy tale theme is breath of fresh air with a long list of bonus features.
It is almost the same game as the original Wish Upon a Jackpot slot game, only this one is part of Blueprint's Jackpot King series. This means that huge jackpot prizes are up for grabs. It has 5 reels and 20 paylines and a fantasy theme.
Aside from the jackpots, you can also trigger lots of free spins, multipliers, trails, wild symbols and many other features. The possibilities are endless, and you will get lots of time to enjoy some big wins.
The graphics on this slot game are immense, the game features a range of different characters and bonus features. When they are shown on screen, they are user friendly and add charisma to the game. That is because they are professionally designed and showcase amazing graphics.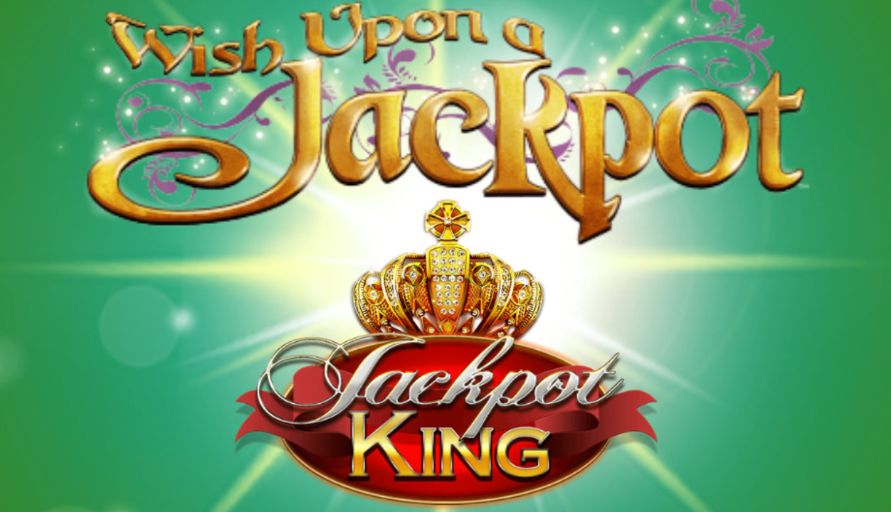 How to Play Wish Upon a Jackpot King
Aside from the jackpot, there's little difference between this and the original slot version of this game. Regardless, it is simple to grasp the concept. All you need to do is set the stake and spin.
Here's how to play:
    Firstly, find the site you wish to play on.
    Once you're on the game- you can then set the stake prior to spinning. Use the arrows to do so.
    Press the spin button and try to match the reels or reach one of the many bonus features.
That is how easy it is to play this game. Simply, find it and choose how much you'd like to put on the line. You will be hoping to land winning combinations and bonus features.
Slot Info
| Wish Upon a Jackpot King Slots | Attributes |
| --- | --- |
| Casino Game: | Wish Upon a Jackpot King Slot Game |
| Paylines: | |
| Reels: | |
| Software: | |
| Minimum Bet: | £0.20 |
| Max Bet: | £500 |
| Variance: | |
| RTP: | 95.83% |
| Slot Theme:  | Fairy Tail |
| Bonus Features: | Free Spins & Wilds |
| Max Win: | £1000 |
| Free Spins: | Yes |
| Release Date: | 16/01/2013 |
Interactive Features
The long list of bonus features offer the chance of an awesome user experience, sit and play for some amazing bonuses.
Wish Upon a Jackpot King is certainly not short of a bonus feature or two. If you manage to land the book reels and set off the sought-after bonus, then you will get to pick from the following games.
Jack and The Beanstalk. Collect the magic beans for this Jack the Beanstalk Bonus and join the trail to unlock the golden goose. If you manage to do so you will win 1,000x your stake. You can collect other prizes on the way.
Rumpelstiltskin's Deal Maker Bonus. Choose the deal, either the prize that is offered or a mystery one.
Fairy Godmother Bonus. There are also random features that can be activated at any moment. If the Fairy Godmother pops up, then you can pick from five games by selecting a magic orb:
Pinocchio Wilds. As this little boy paints the symbols, they turn to wilds- this allows you a better chance of winning and matching symbols.
Gingerbread Man Wilds. The Gingerbread Man turns an entire reel into wilds. That automatically gives you a good chance of winning.
Fairy Win Spin. Once you trigger the Fairy Win Spin – you'll be guaranteed a big bonus cash prize.
Puss in Wilds. Puss in Boots will slash at the reels and turn some symbols into wilds!
What Symbol Triggers Wish Upon a Jackpot King Slot Bonus Free Spins?
3 Little Pigs Free Spins Bonus. You'll be rewarded with free spins and each one will provide you with a little pig, this will land a sticky wild that stays in place.
Rapunzel Free Spins Bonus. When the prince climbs to rescue Rapunzel, the bonus round ends. Until then you can enjoy unlimited free spins.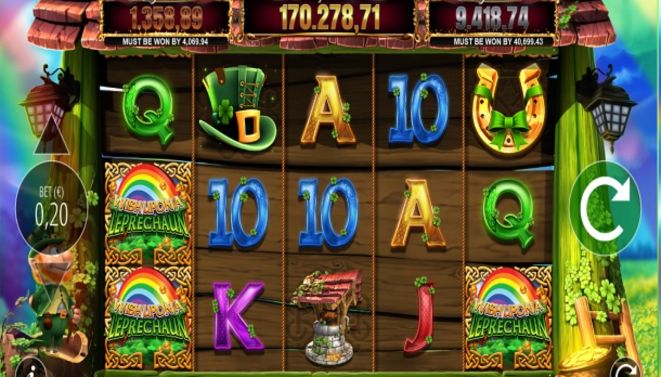 Paylines & Stakes
Paylines: 20
Reels: 5
Min Bet: 0.20
Max Bet: 500
Max Win: 5000000
Software: Blueprint Gaming
Bonus: Mystery Bonus, Free Spins & Wilds
Wish Upon a Jackpot King Slot Game Software
This fun Wish Upon a Jackpot King Slot game was made possible by Blueprint Gaming.
This is exactly what we expected, seems the powerhouse provider. Software is always an important factor when it comes to slot games. They are the reason a game runs fast without interruption. After trialling this game, we were happy with how it reacted. It is simple to use and we played this game without any problems.
What is Wish Upon a Jackpot King Slot RTP?
The RTP for Wish Upon a Jackpot King is 95.83%.
To round off this review, we wanted to look at the RTP of the game, this is the Return to Player and is a key element. It accounts for how much or how likely the game is to pay-out, and this game is more than it's original version. Plus, it surpasses our expectation of 95%. Which we believe to be the average RTP for other slots.
Slot Volatility
This wonderful slot has a medium volatility rating. That kind of variance makes the game one that players can gain payouts from in a semi-frequent manner. The amounts to win are midrange which means that it won't take too long before gigantic amounts are amassed per game.
Slot volatility is a key element that adds a twist to the world of slots games. The gameplay is forever changing with each spin.
Just like a jackpot game or a jackpot megaways slot, where the excitement escalates with the potential for massive winnings, volatility keeps you engaged.
It influences the bonus rounds, the scatter symbols that can lead to big wins, and the overall pace of your gaming experience.
With lower volatility, you might get much smaller wins more often, while higher volatility can lead to bigger rewards, but the odds of winning are much lower.
So, whether you're chasing consistent winnings or aiming for the grand prize, understanding slot volatility adds an exciting layer to the adventure on the reels.
Summary
If you want to live a fairytale while gaining all the treasures that each story entails, then this online video slot is the one to try out. It not only has an immersive, fairytale story setting but it also has a generous payout and an enjoyable gaming experience.
Players who have been through the slot gaming world longer than most may find this more fun to play as opposed to those who are fairly new. But, no matter what skill level you have, you will enjoy spinning the reels of this fantasy land as it does hold some magical wins.
Blueprint Gaming Ltd Games
Here is a list of the most popular Blueprint Gaming games online players love to play in September 2023:
This is a shortlist of the most popular games available from Blueprint Gaming Ltd and does not mean the best in the online gamers reviews.