When joining the exciting casino of Rialto, you will need to know what Rialto payment methods are available.
Searching through the terms and conditions is a tedious task, but our team has made it effortless; we have gone through all of the critical terms and listed available casino payment options.
We've revealed all of the necessary payment details, this includes the minimum deposit, withdrawal times, fast withdrawals and how to make a deposit.
Read on for the latest September 2023 deposit and withdrawal methods.
The Rialto Payment Methods
Rialto has a variety of banking methods, from e-wallets to debit – here's the full list of payment methods:
Visa
Mastercard
PayPal
PaySafeCard
How Do I Deposit at Rialto?
Deposit into your Rialto account following these easy steps:
Log in to The Rialto via the website.
In the page's upper right corner, click "Your Account."
"Deposit" can be found under the tabs.
Select your desired payment option.
Enter the deposit amount you want to make to your account here.
What is the Minimum Deposit at Rialto?
There's a low minimum deposit of £5 at Rialto, which enables you to deposit small amounts into your account.
Low deposits are convenient as they allow small funds to be put into your balance. Low-deposit UK casinos are sought-after as they offer more versatility and allow those who prefer to stake smaller.
The Rialto Minimum Deposit
Low Min Deposit of £5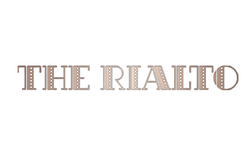 Rialto's min deposit for all new and existing players if five pounds. All payment methods vary but the lowest deposit is £5.
Full T&C's Apply
What is the Maximum Deposit at Rialto?
The most you can deposit at Rialto Casino is £5,000 weekly; you cannot add more than that amount to your balance in one week.
The deposit limit is a weekly cap and doesn't allow you to pay any more. Different payment methods vary, with some payment types having smaller deposit limits.
Rialto has payout times of 0-5 working days with the option of fast withdrawals that take 10 minutes to pay your withdrawal request.
PayPal is the recommended payment method with the activated fast withdrawals that pay out in minutes. The secure payment option pays as quickly as 10 minutes and can take up to 12 hours.
The Rialto Fast Withdrawal
Super-Fast Withdrawals on PayPal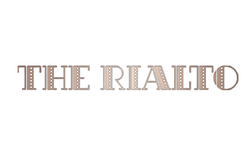 Rialto's min deposit for all new and existing players if five pounds. All payment methods vary but the lowest deposit is £5.
Full T&C's Apply
Rialto Withdrawal Pending
If your withdrawal at Rialto is still pending, then it could be down to the following:
You need to verify your account with the KYC policy – submit your photo ID and documents
Check that you haven't met the withdrawal limit
Make sure that your payment method is in-date
How do I Withdraw from Rialto?
Here is how you withdraw from your Rialto casino account:
Go to the official Rialto website.
Please enter your username and password to log into your account.
You can go to your account settings.
Select the "withdraw" option.
Choose the preferred method of payment.
Enter the withdrawal amount you want to make.
Rialto has the right to request your ID and proof of address; this is part of the Know Your Customer (KYC) policy. Verifying your account will help you enjoy faster withdrawals in the future.
What is the Minimum Withdrawal at Rialto?
The minimum withdrawal at Rialto is as low as £5 – this means that you won't need to worry about accumulating funds in your balance; simply withdraw whenever you wish.
There's no charge for withdrawal requests of £5 and higher.
What is the Withdrawal Limit for Rialto?
The Rialto withdrawal limit is £3,000 in a single transaction; you cannot withdraw more in one go.
This is a sufficient withdrawal limit; if you need to cash out more from your account, you will need to withdraw over several days or weeks.
What is Rialto's Maximum Payout Limit?
Maximum winnings at Rialto is £250k – you cannot win more, and any wins over this amount will be capped. Unless you land a jackpot win, jackpots are not capped and will be paid in full.
You can check out our detailed guide for the casinos with the biggest max payouts.
The Rialto Maximum Payout
Big Payout Cap of £250k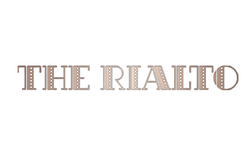 The max payout is restricted at £250k, this is the most you can win and withdraw on Rialto for a single bet or spin.
Full T&C's Apply
Does Rialto Accept Credit Cards?
Credit cards are not accepted at Rialto due to the UK Gambling Commission and its regulations. It is illegal for casinos to allow players to deposit using credit.
Does Rialto Accept PayPal?
PayPal is the most popular Rialto payment method – you can embrace speedy withdrawal times using this famous e-wallet.
With fast withdrawals enabled, it allows you to get your hands on your winnings within minutes. Payout times range between 10 minutes and 12 hours, generally fulfilling the previous, with super-fast withdrawals.
You can also find other PayPal UK casinos with plenty of leading casinos with this e-money.
Does Rialto Accept Skrill?
Skrill is a deposit and withdrawal method at Rialto; make payments using this secure option.
Skrill deposits are instant and boast fast withdrawals – payout times vary between 1-24 hours. There are no transaction fees attached to the process, and once your account has been connected to the casino, future payments are even easier.
Find out if Rialto made it onto our top-rated Skrill casinos list.
Does Rialto Accept Revolut?
Rialto hasn't listed Revolut as a payment method, but fortunately, there are many other banking options. Use their e-wallets, debits and available prepaid cards.
Does Rialto Accept Monzo?
Monzo can be used for Rialto; the bank is one of many accepted providers. With Monzo being a Visa Mastercard, it is an approved payment type.
You can expect the debit card withdrawal times and terms as you would with any other bank. Monzo's a great way to deposit, as many users appreciate the benefits of tracking payments via the app.
Does Rialto Accept Apple Pay?
Apple Pay is another convenient payment method at Rialto, aimed at Apple users. You can pay with your iOS devices by simply utilising TouchID.
Deposits can be made with your Apple Watch, iPhone, MacBook or iPad – the payment method is secure and does not share your bank details with anyone.
You will not be able to use this payment if it's connected to your credit card due to the aforementioned credit card regulations. Use our list and guide in 2023 to find other casinos that accept Apple Pay.
Does Rialto Accept PaySafeCard?
PaySafeCard is a great payment option at Rialto – this prepaid card makes monitoring online payments easy.
If you wish to deposit using your PaySafeCard, you will be able to, but you will need to load the funds onto your card before paying. Once you have the appropriate balance on your card, you can pay as you wish. It's also a withdrawal method that capitalises on quick withdrawals.
For other PaySafe UK casinos, check our complete list.
Can I Use Pay by Phone at Rialto?
There's the option to pay by phone at Rialto – make your payment using your phone bill. The amount you deposit will then be taken from your next monthly bill.
Pay-by-phone casinos are growing in popularity due to the case of payments, and they often allow low deposits. There is no extra charge for this method.
Deposit limits are usually smaller and not ideal for those looking for big stakes; this is down to the mobile provider who limits your spending.
Does Rialto Accept Neteller?
Neteller is an accepted payment method at Rialto – you can pay using this e-wallet for quick and easy deposits.
This e-wallet allows you to enjoy fast withdrawals that are processed and paid in less than 24 hours. We have compiled a list of Neteller casino sites.
Does Rialto Accept Trustly?
Rialto does not accept payments from Trustly, but you can check out the other payment options with e-wallets, debit cards and more.
Summary
Rialto is a smaller online casino with many different online games and jackpots, but they also offer great payment options.
One of the standout features was a fast withdrawal enabled via PayPal, which facilitates payments in 10 minutes.
Deposits and Withdrawals Information
Here are all the payment details for all the biggest online gambling sites.