Take a look below at all the details for Buzz Bingo Tamworth including contact information and a map showing you where it is located.
You can also find out about the pricing and latest deals available here. It's a great night out for you and your friends so why not have a look at what's available. Check out Buzz Bingo Online as well for more details.
Buzz Bingo Online
SPEND £10 GET £60 IN BONUSES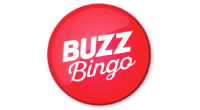 18+ New players only. Deposit & Stake £10 on Bingo (not inc. Bingo Millions) get £30 Bingo Bonus (with x4 wagering), £20 Rainbow Riches bonus (x20 wagering) & £10 Club vouchers (after qualification). T&Cs Apply.
Full T&C's Apply
Below you can see a map of this bingo hall if you fancy paying a visit.
Address
Spinning School Lane, Tamworth, Staffordshire, B79 7BD,
Website
Phone
Email
Payments Accepted
Buzz Bingo Tamworth GBP Cash, Credit Card
Buzz Bingo Tamworth Opening Times
Open: Monday-Sunday 11am-12pm
Buzz Bingo Tamworth is open 7 days a week from 11 am. Games of bingo can be played most mornings along with every afternoon and evening.
Monday – 11:30 am – 10:00 pm
Tuesday – 11:45 am – 10:00 pm
Wednesday – 11:45 am – 10:00 pm
Thursday – 11:45 am – 10:00 pm
Friday – 11:45 am – 10:00 pm
Saturday – 11:30 am – 10:00 pm
Sunday – 5:30 pm – 10:00 pm
Session Prices
The morning sessions currently cost just £2 each. Sessions in the afternoon vary from £1 – £10 whilst prices in the evening range from £3 – £12. Tickets to afternoon and the evening main events also include the early session in the price which means even better value and extra opportunities to win!
Prices are of course subject to change so we advise you phone or check online using the details above before you arrive.
About Buzz Bingo Tamworth
Buzz Bingo Tamworth – previously Gala – is located in the North Shore area of the seaside resort which makes it easily accessible by car, bus, or the nearby train station.
There are 2000 comfortable seats in the huge venue, as well as plenty of electronic terminals that can be used to play. Promotions, bonuses, competitions, and giveaways will keep everyone happy here, plus there are numerous events and trips that you can participate in throughout the year.
There is a great range of food to choose from at the Buzz Bingo Tamworth cafe including some rather delicious desserts too. There are two bars where you pick up a drink, sit back and take a short break, or for a brief change of scenery why not go and have a few spins on the fun arcade machines. Disabled guests will find parking, easy access, seating, and toilets, plus hearing loops are available if required.
Play Bingo with Buzz
One of the best bingo operators is Buzz Bingo. It is important to get a trusted as well as responsible bingo hall provider. During the last 20 years the Buzz family has swelled to more than five million members, within the United Kingdom at the bingo halls, and on the web also. You can play some fantastic games from the community built by Buzz Bingo.
You'll see numerous Buzz Bingo halls around your location. There are more than 143 Buzz Bingo clubs in the UK. This means you will be able to enjoy 143 probabilities of meeting new friends and winning some great prizes.
There is much more to it than bingo alone! In the halls and on the web, you could also play slots with big names; these include items like Coronation Street, Rainbow Riches, The Chase and much more. Unique game titles can also be played. You can make the most of the food and drinks available at the halls too – so be sure to enjoy your night at the Buzz hall now. Lots of people come in big groups; Buzz Bingo are able to reserve seating and provide promotions for these sort of occasions, so be sure you book!
With there being over 143-night clubs across the country, you are sure to find a club nearby. We have got a directory page where you can discover the closest Buzz Bingo locations. They are bound to look forward to welcoming you to the family!
Local Clubs in Your Area
On our directory page, you'll be able to see an entire list of Buzz clubs nearby. You will then be able to browse down the list of areas where the clubs are located. You don't need to pay out anything the land join, which is a good reason you might be interested in becoming a member of Buzz Bingo.
There's over £2 million in prizes that are paid out every day by the operators and over 350,000 winners a month. For a start, there are no joining fees with Buzz, but that's tip of the iceberg. You can receive a £2,000 jackpot on your registration! If that's insufficient, you can also play in the guaranteed win when you pay £10.
You can even enjoy playing different slots as well as other games which have guaranteed jackpots obtainable, supplying you with an improved chance of winning. All the Buzz clubs have unique club promotions but they all present great value, a fair chance to win as well as an unrivalled buzz of the chase, all in a safe and fun atmosphere.
The clubs across the United Kingdom all have different price ranges as well as opening and closing times that may depend upon where you live and also the day you're going, so be certain to check the times and prices with your nearby Buzz club.
You will find that costs will vary in every hall. This might be due to the location of the club, the day you are planning to come, or the actual time. Prime time may be costlier than quieter times, therefore it's really worth checking out first if you are concerned. Bingo may start from as low as 25p based on the promotions that are being run by your local hall, so check with them to see what are the greatest offers for you.
More on Local Clubs in Your Area
Different locations will have different price ranges for the bingo games, so you may want to have a look at the price list for more info. You will find a price list when you select the local club from our directory. You will see that game titles will become cheaper if you get more involved. You'll have more fun the more you take part.
We may assist you in finding out how much Buzz is. Prices will vary with respect to the day, time and also location. It might be more expensive at nights and weekends, as this is the busiest time. Nevertheless, availability of time slots may also depend on the various club promotions that are offered, so it is worth checking with your local hall as some might be less expensive than others because of the special offers that they're currently working.
Make sure you sign up for a membership right now if you're wanting to have fun! Buzz has a policy of 'Play Happy' that's exactly what the brand is all about. Employees at each of the Buzz halls are helpful and also pleasant which is why so many people like this brand. You can enjoy brand new friends and much more while at the halls. Sign up today and get involved in the fun along with excitement at Buzz.
All UK Locations
Here is a full list of Buzz Bingo halls locations throughout the UK:
The Buzz Bingo Halls is a superb place for entertainment and there is many to choose from in the UK.