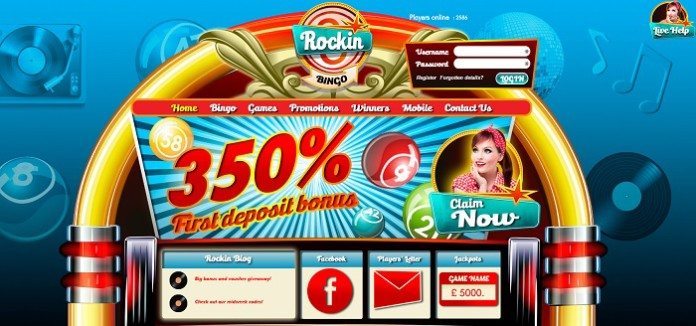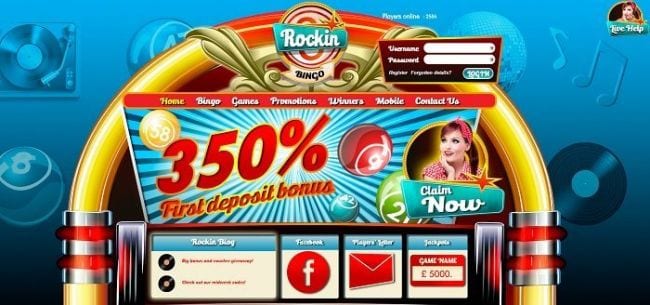 The Rockin Bingo platform has been in operation since 2005, However, it's just recently updated its software onto a new platform. It's still fighting off market rivals to offer gamblers exciting, innovative, and affordable online games. The question is, what makes it stand out from all the rest? Why is this the online bingo platform which you should be giving your attention?
What is Rockin Bingo?
The Rockin Bingo website offers online gambling enthusiasts the chance to get involved and win money in over thirty five different ways, across more than thirty five different games. Unlike a lot of other online bingo platforms, there is no obligation to play for real money – if users prefer to gamble without risk they can play the games for free.
What games are available
There is a vast selection of games on offer, with over sixteen different bingo rooms alone, as well as casino games, slot games, scratch cards, and a whole host of other features. Plus, users have the option to play more than one game at a time. For example, if a bingo session is taking a long time to conclude, it is possible to play a range of side games whilst still participating in the original session.
Are there any bonuses on offer?
One of the biggest advantages to playing online with Rockin Bingo is the size of the introductory sign up offer. Whilst it is common for online gambling platforms to offer new members a free deposit, this is the only one willing to hand over a whopping 350% first deposit sign up offer. There is little doubt that this must be one of the largest sign up offers available anywhere online.
The rules associated with online bingo are very simple, and the games here are no exception. To start playing, you need to register for an account. Once signed up, you will be given a card filled with randomly generated numbers. The maximum amount of bingo cards which can be played at any one time is fifty, so even diehard bingo fans can get stuck into a real challenge. There are chatrooms linked to every live game, so users can seek advice if they need help.
Is Rockin Bingo mobile optimised?
The Rockin Bingo online platform is now available for use on Android and Apple devices. However, the range of games on offer is a lot more limited for the mobile than it is for standard website access. This is likely something which the company will improve further down the line, but for now, the mobile experience feels a little thin.
What are the pros/cons of Rockin Bingo?
As aforementioned, one of the main downsides to playing the site is that its mobile selection is more restricted than you might expect, being primarily limited to slot and casino games. Yet, on the other hand, website access provides such a vast wealth of features and opportunities that it is difficult to feel frustrated about this. It is a commitment to diversity, choice, and scope which makes it a really great online service