Only the bravest and truest Viking warriors are said to have made it into the halls of Valhalla – it is their reward for dying for their nation and people.
Odin, the king of Asgard, has deemed them worthy of dining in his halls for all eternity for risking their lives to protect their own kind.
Valhalla Slots is a 5 reels video slot game with 10 pay lines and a legend theme. Powered by IGT software, the casino games comes with wilds, Treasures of Valhalla Bonus spins. The game has a number of symbols such as Thor, Odin, Freya, and two Vikings. 
Find out how Odin will consider you worthy of feasting with the Viking legends in the halls of Valhalla in this Valhalla Slot Review for September 2023.
Best Valhalla Slot Sites
From our research, we have created a list of the Best Valhalla Slot Sites in September 2023:
Slot Info
| Valhalla Slots | Attributes |
| --- | --- |
| Casino Game: | Valhalla Slot Game |
| Paylines: | |
| Reels: | |
| Software: | |
| Minimum Bet: | £0.10 |
| Max Bet: | £100 |
| Variance: | |
| RTP: | 93.2% |
| Slot Theme:  | Legend-themed |
| Bonus Features: | Wilds, Treasures of Valhalla Bonus, Free spins |
| Max Win: | 5000x |
| Free Spins: | Yes |
| Release Date: | 2021 |
About Valhalla Slot Game
This is your chance to claim your fair share of glory, fortune, and all the gold prizes available.
Being worthy has never been more critical than it is now when you can put your skills to the test when playing the slot game.
IGT Software transports players to the world of the long-forgotten Viking warriors in this 5-reel, 9-payline slot game.
These are men who once terrorized their foes.
Odin has allowed this reel to take place in Valhalla because of all the things these warriors used to enjoy in their mortal lives.
To sweeten the deal, he includes some wilds, scatters, and free spins in this slot.
After all, Valhalla caters to the desires of all heroes.
Travel back in time to encounter Thor and his fallen Viking warriors in the year 900 AD.
Stepping into this game will transport you back to our forefathers' time, when every man, woman, and child was expected to be brave and serve their country.
This game pays homage to the Viking clan's Scandanavian history, with portraits of Odin, Thor, Freya, and a lovely red-haired maiden with a handsome Viking.
The game starts with all set up and ready to play.
Above the reels, players can see the setting sun, as well as several old Norse houses and Nordic battleships.
As the reels begin to spin, the familiar spritely and playful tune plays, which seasoned players are used to hearing.
If dining with Odin and other legendary figures isn't enough, Odin even brings a jackpot reward fit for a Viking warrior, 5,000 coins to be precise.
So, if you think you have what it takes to join the legends in Odin's sacred halls, spin this reel and see how much glory you can get.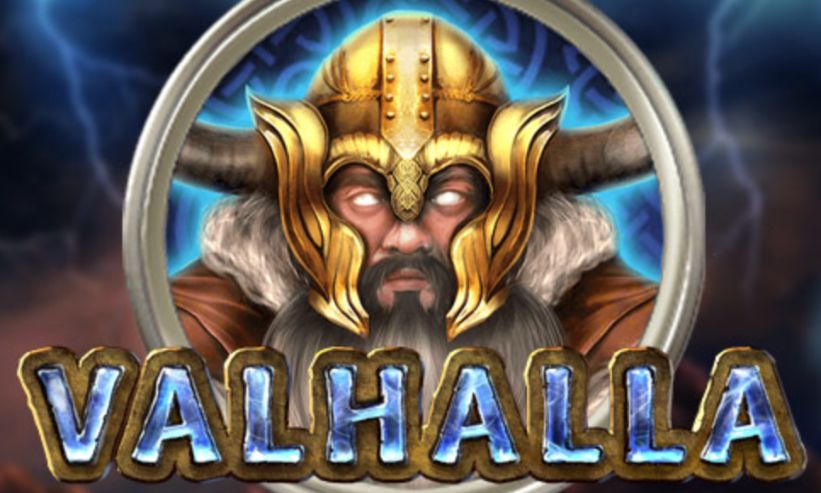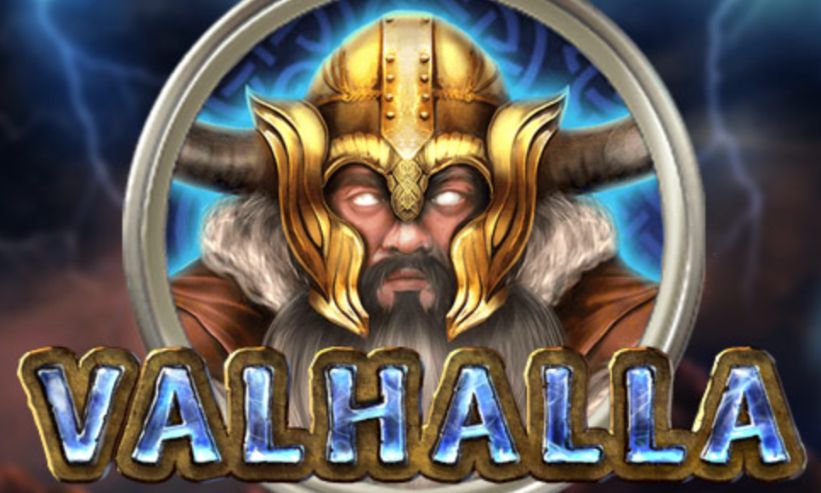 How to Play Valhalla Slots Online
Here are a few pointers to help you get to Valhalla:
To change the number of coins to bet, use the (+/-) portion.
To change the value of the coins to bet, go to the Choose Coin section.
When you're ready to start the game, press the Spin button.
To begin uninterrupted gameplay, press the Autospin button.
Play as a Viking Warrior on any smartphone (Android or iOS) or desktop computer to prove your worth.
Interactive Features
Play Valhalla slot with the following bonus features:
Wilds
The blue stone is a wild sign with the word "WILD" carved into it.
Except for the scatter, this symbol can be used to substitute every other character.
Treasures of Valhalla Bonus
This feature is the scatter symbol which is represented by the image of the Viking ship in an iron circle with the word "SCATTER" written on it.
Landing this on the reels can result in a reward of free spins.
What Symbol Triggers Valhalla Slot Bonus Free Spins?
Since the ships can transport the Vikings to any place, it opens up more possibilities for the players.
Landing three or more of the ship scatter symbol will award at least 15 free spins in this game.
This function can also be reactivated.
Paylines and Stakes
To begin their journey to Valhalla's sacred halls, players can place a bet ranging from 1 to 180 coins per spin.
This is a high price to pay, but when it comes to Odin, you might as well show him what you're made of.
There's even a 5,000 coin jackpot up for grabs for those considered worthy of spending time with the heroes.
Of course, not everyone is capable of such excellence.
The higher paying symbols, such as Thor, Odin, Freya, and the two Vikings, are ones to look out for and land for those who aspire to.
The lower paying symbols, on the other hand, are the standard card symbols such as A, K, Q, J, 10, and 9.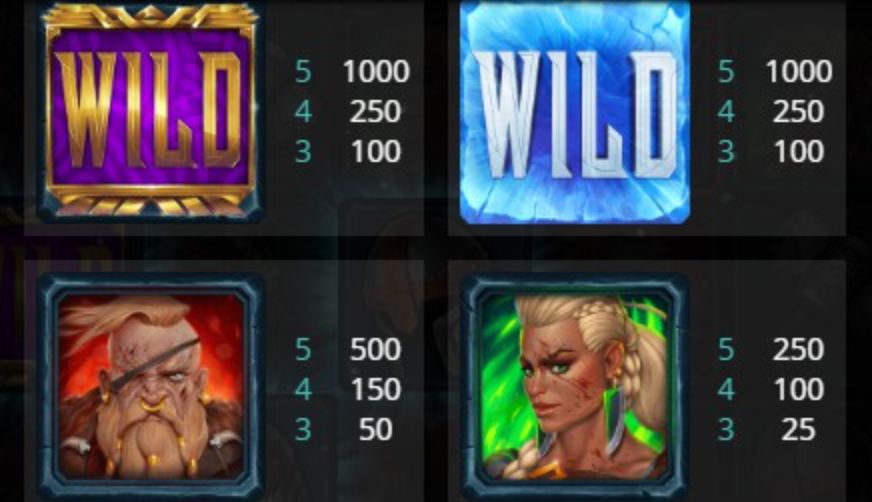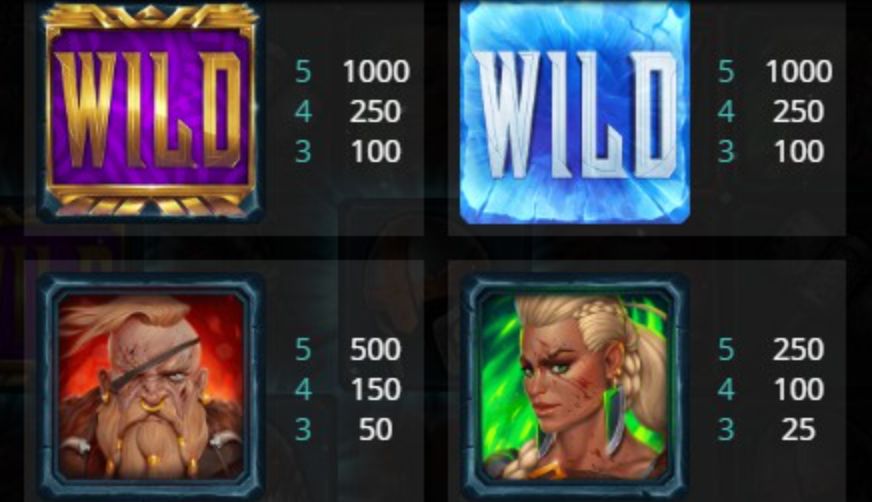 Valhalla Slot Game Software
Valhalla is a slot machine game developed by IGT Software.
IGT software is a gaming company that is known for giving players a great gaming experience across all networks, platforms, and segments.
What is Valhalla Slot's RTP?
Valhalla is a non-progressive slot game with a 93.2% return to player (RTP).
The payout percentage of this game allows anyone who wagers £100 or more to win around £93.2 in a single game.
Slot Volatility
This Valhalla Slots game has a high variance.
Players may expect generous payouts from a game with this much uncertainty, but the catch is that they rarely happen.
Popular Questions
Where can I play Valhalla slots for real money?
You can play Valhalla casino games for real money when you play through the IGT online casinos, along with some similar games.
When you play on the Valhalla slots game, you will be able to play for and win cash bonuses!
Just place your bet and spin… the cash can be yours in an instant!
Can I play the Valhalla slots for free?
You will be able to play this slot machine for a free game when you play in the Valhalla slot demo game mode.
When you play in the demo mode, you can experience interactive features, such as the chance to play free games, bonus spins, no deposit bonus, wild symbols, and so much more!
Unfortunately, you will not be able to play for real bonus money as this would not be covered in the no deposit bonuses.
Summary
If you're a fan of Nordic myths, you won't want to miss out on this opportunity.
It's imaginative, and it faithfully depicts the old Norse tales, allowing every player to imagine what life would have been like in those days.
Unlike the Vikings, who had wars to fight, players have just this reel to contend with.
After all, nothing in this video slot comes fast, so players can expect a high risk, high reward dynamic.
This means that, while players may expect some pretty fantastic prizes and rewards, they will have to work hard for them.
However, since this game requires some talent, strategy, and caution when placing bets, it may be better played by intermediate or more experienced players.
The UK gambling commission requires age verification, preventing underage gambling- so please verify your age to play the slot machines.
You May Also Like
We have researched and reviewed all other IGT you might also like: